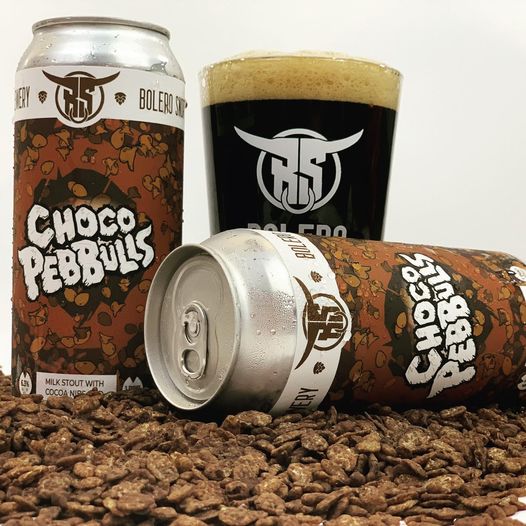 27 Oct

What's This?! Choco Pebbulls + Bulliner Vice Charged + Release The Krakhorn
Yabbo Dabbo MOO HOO! We mashed in this medium bodied  milk stout with a grist built to mirror a bedrock worth of chocolatey cereal.
Brewed with cocoa powder and conditioned it atop mountains of Cocoa nibs for some added pop
! Maximum drinkability with big sweet chocolate aromatics and flavors of dark chocolate with background coffee roast.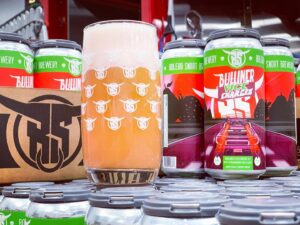 Summer may be in the rear window but it doesn't mean we can't whip back there with what's in our glass! Bulliner Vice: Charged kicks the series up a gear with an ABV at 5.6% and then hits the pedal on this tart and refreshing sour with loads of Strawberry and Pink Guava
.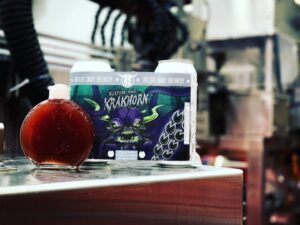 Release the Krakhron!
Plunge to the depths with this 5.9% sour with a ship sinking amount of Blueberry and Pineapple puree.
Available fresh from the dock today with limited distro and home deliveries starting tomorrow. *NO lactose*
TUESDAY, October 27th // Cherry Hill North + South
 Taunton Forge Liquors
Canals Berlin
Buy Rite Williamstown
House of Brews
Chickies Glassboro
Hops and Grapes
Canals Glassboro
Bourbon and Brews
Wine Warehouse Mantua
Buy Rite West Deptford
Bobkat
Wine Warehouse Gloucester
Cherrywood Liquors
Warwick Wines Hi-Nella
Colombo Liquors Magnolia
Kid Rips
Canals Bellmawr
Wine Legend Audobon
Shirleys Liquors
PJ WHelians Haddonfield
Wegmans Cherry Hill
White Eagle Riverside
Esquire Liquors
Wilco Pennsauken
Mt Laurel Wine and Spirits
Wineworks
Chickies and Petes Bordentown
Buy Rite Yardville
Canals Hamilton
East Windsor Bottle King
Cranbury Buy Rite
Joe Canals Lawrenceville
Buy Rite Hamilton
Libbys Lawrenceville
Buy Rite Pennington
Pine Creek Liquors
Stockton Fine Wines
WEDNESDAY, October 27th // Shore North + South
Wegmans Manalapan
JR Liquors Wall
Spirits Point Pleasant
NJ Wine Gallery Brick
Spirits Brick
Buy Rite Silverton
Wine Academy Lakewood
Toms River Buy Rite
Cornerstone Kitchen
Spirits Jackson
Farmingdale Liquors
Delvettos
Wanamassa
Little Silver Bottle Shop
Bottles By Sickles
Portside Bar
Union Plaza
Gallos Aberdeen
Save Rite Matawan
Garden State Discount Liquors
Canals Bridgeton
Joe Canals Millville
Joe Canals Rio Grande
Mad Batter
Gleesons
Circle Liquors
Passion Vines EHT
Hardys Liquors Mays Landing
Joe Canals Egg Harbor
Joe Canals Fire Road
Tenn Ave Beer Hall
Tuckerton Liquors
Spirits Forked River
Spirits Bayville
Spirits Xpress
Spirits Crossroads
Spirits Ortley
Spirits Fischer Blvd
THURSDAY, October 29th // NorthWest + Hillsborough+287
Wegmans Woodbridge
Joe Canals Woodbridge
Bourbon Street Lebanon
Wegmans Bridgewater
Liquor Barn Raritan
Super Savers
NJ Wine Cellars Green Brook
Bottle Republic
Twenty/20
Home Wine and Marketplace
Petrocks
Hillsborough Bottle King
VW Liquors
Buy Rite Milltown
Jersey Fine Wines East Brunswick
Long Hill Liquors
Wine Outlet Boonton
Wegmans Hanover
Morris plains Bottle king
Wine and Whiskey Chester
Long Valley Brew Pub
Mansfield Bottle king
Shoprite Hackettstown Center
Sandys Budd Lake
Liquor Factory Byram
Shopite Byram
Shoprite Succasunna
Ledgewood Bottle King
Best Cellars Ledgewood
SubUrban
Shoprite Wharton
Stew N Dollys
Pioneer
Maggies Ringwood
Kitchen and Beer Bar
Amazing Grapes
The Yard Haledon
Stoshs
FRIDAY, October 30th // Bergen + Hudson + Essex + West
Shoprite Clifton
Kellys Belleville
Wine Country Brookdale
Glen Ridge Bottle King
Total Wine West Orange
Buy Rite Union
Cranford Hotel
NJ Wine Seller Cranford
Paragon
Buy Rite North Plainfield
Stirling Hotel
Jersey Fine Wines New Providence
Garys Madison
Office East Hanover
Garys Wayne
Vesta Woodfired
Shoprite Lyndhurst
Clifton Commons
Shoprite Lodi
Super Wine Warehouse
Ramsey Bottle King
Shannon Rose Ramsey
Ramsey Tap and Grill
Westwood Super Cellars
Linwood Hudson Lights
Beer Spot Fort Lee
Shoprite Hoboken
Corkscrew
Thirsty Quaker
Buy Rite Kearny