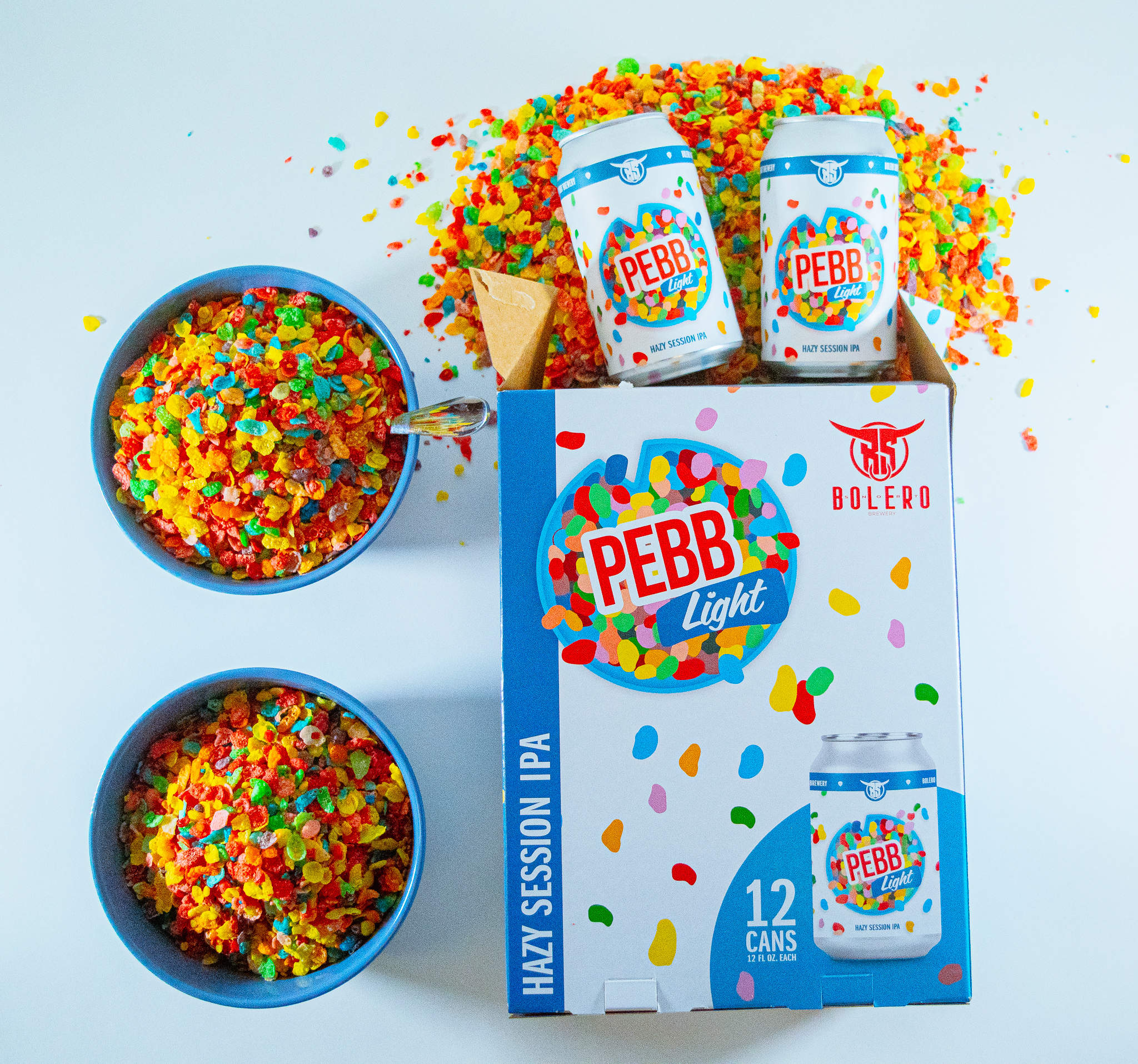 25 Jul

*NEW* Pebb Light 12 Pack Boxes are Hitting Stores Statewide.

After the tremendous success of Pebb Light over the last year, We are happy to announce the release of Pebb Light in stylish new 12 Pack boxes. These new boxes were carefully designed to be reminiscent of days of our youth. As picking your favorite cereal boxes at the grocery store now turns into picking your favorite beer at the liquor store, we are here to satisfy your beer needs with our refreshing and tasty Pebb Light.

As well as offering Pebb Light in 12 packs, we are also happy to launch our Bolero Bucks rewards program. On every box of Pebb Light will be One Bolero Buck. Each Buck will be worth one dollar off merchandise at our tasting room. So just like cutting off the old box tops for school, you can continue the tradition and get rewarded for drinking your favorite beer!

And the best part is that they are stackable, so save up your bucks and get some free merch on your next visit from the tasting room!!