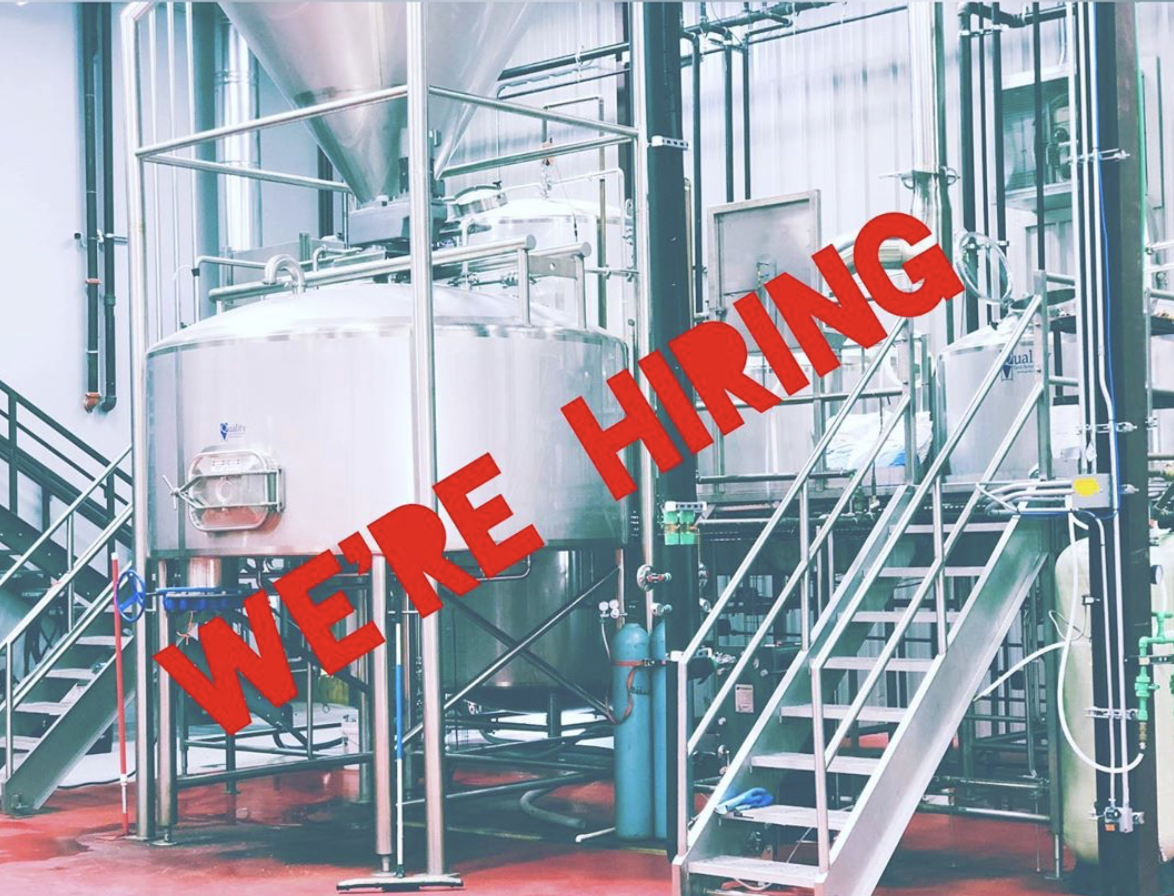 29 Jul

We're Hiring: Brewer

About Us

Bolero Snort Brewery after seven years of contract brewing, self-distribution, and wholesaling beyond New Jersey, we built our production brewery and tasting room from the ground up.  Officially opening our doors and commencing production at the end of 2019, our facility is complete with a 30BBL American-manufactured brew house, in-house canning, and over 7,000 BBL of annual production capacity.  We're rapidly growing and looking for someone to grow their own career with us.

Role Profile

The Brewer is responsible for all aspects of beer production and packaging.  The Brewer would be in a leadership role overseeing brewing and packaging teams, while working with other leadership on creating and developing concepts and recipes.

Responsibilities

The Brewer reports to Senior Management and will perform the following tasks;
Responsible for the planning and execution of brewing beers within our current profile, while meeting existing quality standards and expectations.
Develop new and innovative experimental products for regular release, which includes utilizing; a vast array of hop varieties, a wide range of yeasts/bacteria for various fermentation and souring methods, including wood ageing, a variety of secondary raw ingredients.
Responsible for the efficiency of production, quality of the product being produced, and the safety of the Brewing and Production staff.
Responsible for the quality and consistency of the product produced.
Responsible for the maintenance of the main brewing system, & cellar.
Work collaboratively with senior management & production team to develop, implement, and maintain SOP's and QA/QC expectations.
Responsible for all necessary record keeping.
Develop, maintain and nurture a positive work environment.
Responsible for maintaining a disciplined environment and implement practices that promote safety, quality and productivity.
Ensure adherence to Health and Safety standards of the facility, equipment, and team.Qualifications, Experience and Skills/KnowledgeEducation:
High school or equivalent, College Diploma or Bachelor's degree preferred
Brewing specific post-secondary education, or post-secondary education in related fields is preferred. Experience:
2+ years of professional brewery experience and commercial wort production on a 5+ barrel brew house or larger.
Extensive Cellar Management and Canning or Packaging line experience preferredKey Characteristics:
Ability to effectively lead and motivate people while working collaboratively with leadership.
Ability to handle multiple tasks and problem solve effectively and efficiently
Strong verbal and written communication skills
Able to multitask and prioritize situations that require immediate attention
Extensive knowledge of materials and equipment used within beer production
Able to work under pressure and deadlines
Ability to effectively problem solve, overcome production related obstacles
Possess strong leadership skills
Display a strong sense of urgency in all areas of the role
Ensure adherence to Health and Safety regulations and Company standards by all staff
Assist with training of new employees to company standards and operational activities
Desire to grow with the business
Promote and role model positive feedback and constructive forms of identifying opportunities for improvement though all levels of the company
Provide leadership, direction and mentoring to direct reports to meet the goals of the organization
Aid in fostering an environment of continuous improvement
Develop, maintain and nurture a positive work environmentPhysical requirements
Carrying/lifting heavy items, transferring/lifting or pushing items, working in awkward positions, operating heavy equipment, or holding body in one position for a prolonged period
Ability to lift 150lb repetitively throughout a shift
Standing for long periods of time in a warehouse environment
Ability to climb and descend stairs.To apply please submit your resume to jointheteam@bolerosnort.com with the subject of "Brewer Resume".  Also feel free to send anything else along that you think might help you stand out from the crowd.Thank you for interest in Bolero Snort Brewing and for taking your time to review this posting!  Only potential candidates will be contacted back for an interview.

We are an equal opportunity employer.