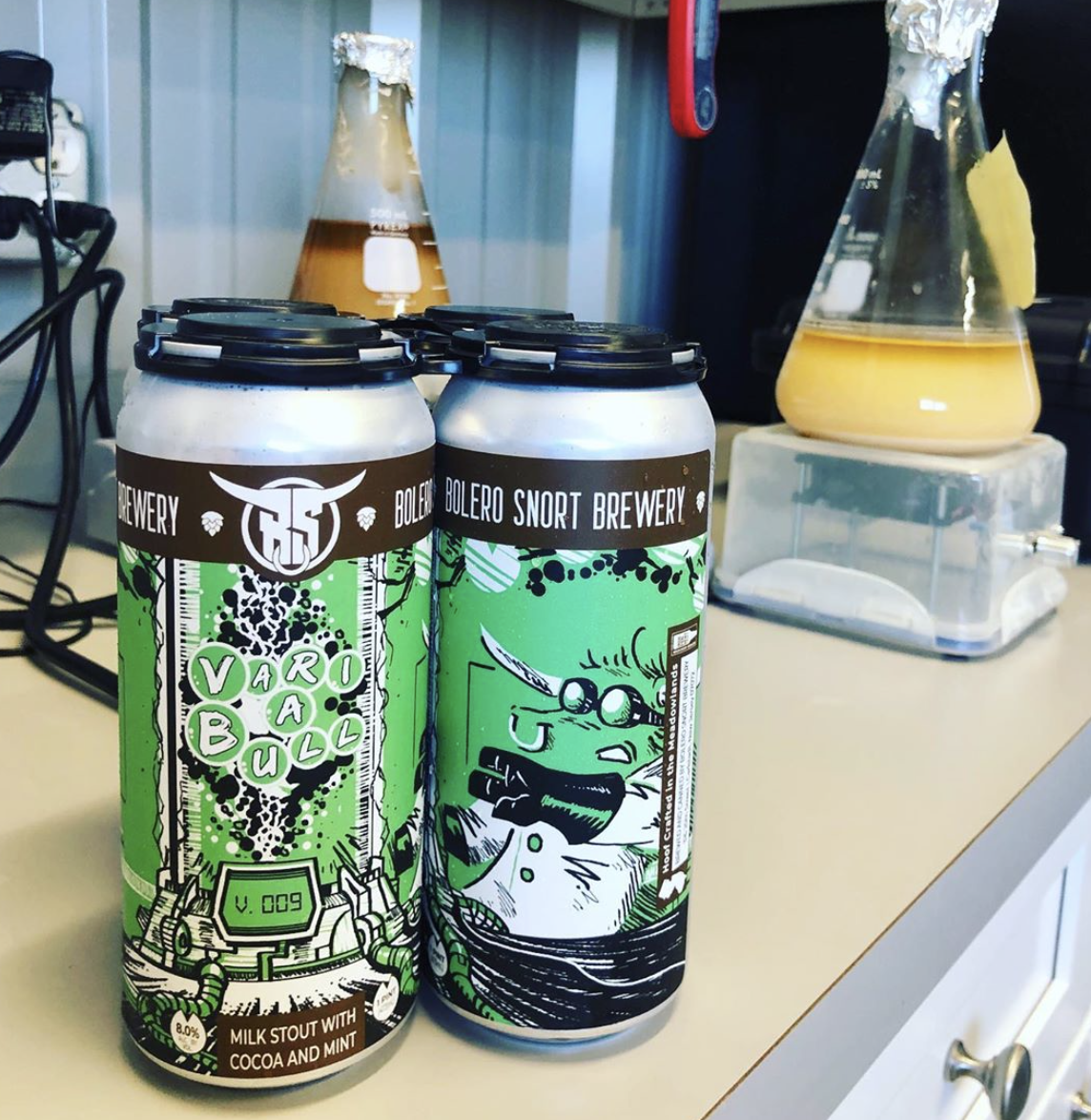 07 Apr

Variabull 008 / 009 Details + Ragin Bull in Cans

We always knew the Variabull series would make its return some day and we're stoked to have been able to use it in a whole new way this go around. We started with the same 8.1% Milk Stout base and the our mad scientists concocted a few different treatments to see how each would be highlighted by the same base.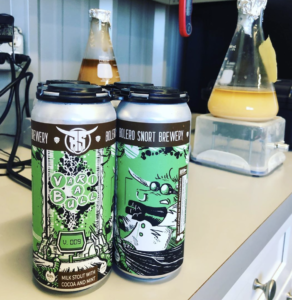 Variabull 008 // Dirty Banana inspired // conditioned on banana, cocoa and coffee from our pals at Endgrain Coffee down in South Jersey.
Variabull 009 // Chocolate Chip Mint inspired // conditioned on cocoa and mint.
The third iteration on this go round, Variabull 010 // Tiramisu inspired // conditioned on espresso, cocoa, lemon and vanilla will be coming soon.
Ragin' Bull // The very first beer we brewed commercially. It has withstood the test of time as the one beer we have consistently produced in our 6+ years of making beer. While it's spent the past 3 years being exclusive to draft, we're stocked to finally have it packaged, donning a sleek new look that Jim just absolutely crushed. This 5.1% Amber Lager has notes of toasted nuts and hints of chocolate while being crisp and drinkable. It's the perfect burger + beer drink.  Ragin' Bull joins deliveries on Wednesday.
🚐 *** CAN DISTRIBUTION DETAILS *** 🚐 
Distribution of  Variabull 008 and 009 starts Tuesday, April 7th and will run through the end of the week. Where we're aware of our partners how are partners are operating in these strange time we'll indicate so:
🛍 = Walk In (with social distancing)
🚘 = Curbside Pick Up
🏡 = Home Delivery
Check back for daily updates. As always, please give us a chance to get these beers to our retail partners and for them to get them into systems/on shelves. Drop dates/locations are subject to change. Any questions hit us up on social media and we'll do our best to help.
Tuesday, April 7th // Inner 287 + Bergen
Joe Canals Woodbridge
NJ Wine Seller 🛍 🚘 🏡
Sunrise Cellar Westfield
Buy Rite North Plainfield
Buy Rite Union 🛍 🚘
Livingston Bottle King 🚘 🏡
Pleasant Valley Food
Buy Rite Bloomfield 🛍 🚘 🏡
Wine Country Bloomfield (Brookdale)
Clifton Commons
Shoprite Wallington
Super Wine Warehouse
Grand Opening No Haledon
USA Wine Traders Saddle Brook
Hackensack Liquors
Buy Rite Hackensack 🛍 🚘 🏡
Buy Rite Fairview 🛍 🚘 🏡
Linwood Hudson Lights 🚘 🏡
Wednesday, April 8th // Greater Cherry Hill
Wegmans Cherry Hill  🛍
Canals Bellmawr
Wine Warehouse Gloucster
Cherrywood Liquors
Bobkat
Buy Rite West Deptford 🛍 🚘 🏡
Wine Warehouse Mantua
Clayton Liquors  🛍 🚘
Wine Warehouse Sicklerville
Canals Berlin  🛍 🚘 🏡
Classic Wine Wrightstown
Hillsborough Bottle King 🚘 🏡
Home Wine and Marketplace 🛍 🚘
Wegmans Bridgewater 🛍
Bourbon Street Lebanon  🛍 🚘
Wegmans Mt Laurel 🛍
Canals Bottlestop Marlton
Wineworks
White Eagle Riverside
Cork N Bottle Mt Holly
Liquor Barn
Buy Rite Yardsville 🛍
Canals Hamilton 🛍
East Windsor Bottle King  🚘 🏡
Cranbury Buy Rite
Joe Canals Lawrenceville  🛍 🏡
Buy Rite Hamilton  🛍 🚘 🏡
Libbys Lawrenceville
Buy Rite Pennington
Pine Creek Liquors  🛍
Princeton Bottle King  🚘 🏡
Thursday, April 9th // South Shore 
Circle Liquors
Canals Bridgeton
Hardys Liquors
Joe Canals Egg harbor
Joe Canals Fire Road
Spirits Unlimited Forked River
Spirits Unlimited Crossroads
Buy Rite Silverton
Spirits Unlimited Brick
NJ Wine Gallery Brick
Wine Academy Lakewood
JR Liquors Wall
Farmingdale Liquors
Spirits Unlimited Jackson
Friday, April 10th // Northwest NJ + North Shore
USA Wine Traders Wayne
Garys Wayne
Morris Plains Bottle King
Amanti Vino Morristown
Garys Bernardsville
Mansfield Bottle King
Sandys Flanders
Liquor Factory Byram
Sandys Budd Lake
Ledgewood Bottle King
Taphouse 15
Shoprtie Franklin
Milton Inn
Beef Trust
Wegmans Manalapan
Wegmans Ocean
Bottles By Sickles
Bottle Republic
Irving Inn
Thirsty Quaker
Shoprite Hoboken
8th Street Tavern