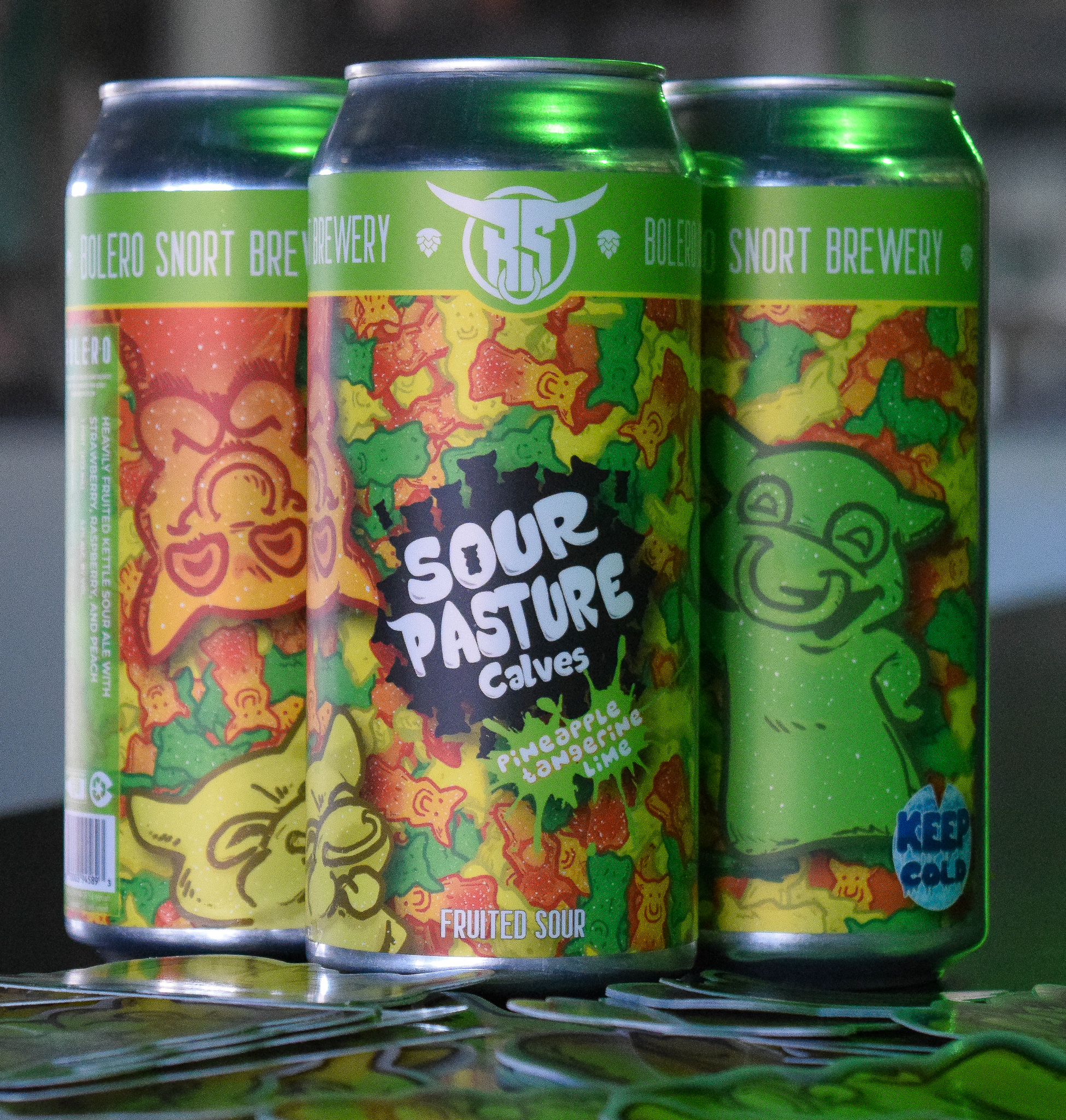 08 Mar

Everyone's Favorite Calves are Back!

Everyone's favorite Calves are back and more sour than before
!!
We've got a brand new flavor mashup in this Kettle Sour that is sure to rock your world
.
This batch of Sour Pasture Calves was brewed with Pineapples, Tangerine and Lime, perfect for the warm weather that is ahead (Hopefully…).
SPC is hitting stores this week.
Bold Stores Received SPC
Tuesday, March 8th  – Cherry Hill North + South
Buy-Rite Cranbury
Bottle King East Windsor
Canals Hamilton
Buy-Rite Yardville
Wegmans Cherry Hill
Flying Pig
Joe Canals Lawrenceville
Buy-Rite Pennington
Canals Berlin
Richards Liquors
Clayton
Chickies Glassboro
Italian Affair
Canals Glassboro
5 O'Clock Wine
Village Pub Swedesboro
Wine Warehouse Mantua
Bobkat
Wine Warehouse Gloucester
Colombo Liquors Magnolia
Taproom Grill
Pour House Westmont
Wednesday, March 9th – Shore North + South 
B2 Point Pleasant
Spirits Point Pleasant
Ramtown Wine
Farmingdale Liquors
Shoprite Freehold
Buy-Rite Silverton
Buy-Rite Hammonton
 Joe Canals Rio Grande
Tennessee Ave Beer Hall
Tre Pizza Brick
Thursday, March 10th – Central + West
Sandys Budd Lake
Liquor Factory Byram
Liquor Factory Hopatcong
Shoprite Succasunna
Best Cellar Ledgewood
Shoprite Wharton
Wegmans Hanover
Marriott Hanover
Office Tavern Morristown
Hops//Famished Frog
Shoprite Chester
Market Tavern
Bottle King Mansfield
Blairstown Wine
O'Reillys
Beef Trust
Sunset Pub Lincoln Park
The Yard Haledon
Bourbon Street Califon
Bourbon Street Lebanon
Wegmans Bridgewater
VintEDGE
NJ Wine Seller Green Brook
Bottle Republic
Home Wine Hillsborough
Petrocks Liquors
Fine Wines East Brunswick
Gusto Grill
Antinis Bar Old Bridge
Millers Ale House Woodbridge
Wegmans Woodbridge
House of Wines Woodbridge
Joe Canals Woodbridge
Wittys Rahway
Paragon
Oh Brians
Cranford Hotel
NJ Wine Seller Cranford
Avas Kenilworth
Grain and Cane Berkley Heights
Bloomfield Steakhouse
Friday March 11th – Bergen + Hudson 
Blarney Station
Stew Leonard's Paramus
Wine and Spirits Wyckoff
Long Hill Liquors
Shannon Rose Ramsey
Ho-Ho-Kus Inn
Midland Brew House
River Palm Terrace Edgewater
Wine Dads Hoboken
Buy Rite JC
Thirsty Quaker
Jersey Wine and Spirits
 Shoprite Bayonne
Buy Rite Kearny
Vanguard Harrison
Tio Clifton
Shannon Rose Clifton
New Maggies Carlstadt