05 May

Sour Pasture + I Bless the Reins Distro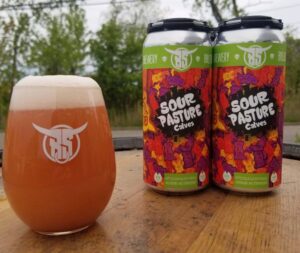 Some small batch stuff heading out this week that's sure to move quick, so we'll get right into it.
Sour Pasture Calves returns and in a whole new way. Ever since introducing the brand we've always pined to brew it right and now that we've settled into our new digs we were able to apply all the know how and processes we've always wanted to, to the beer. This wheat heavy base was kettle soured with some bugs from our good friend Al over at East Coast Yeast then post fermentation was conditioned on insane new levels of fruit – this iteration being Strawberry, Peach and Raspberry – and we couldn't be happier with the results.
Limited 16oz 4packs. NJ only.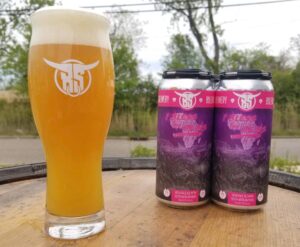 I Bless the Reins also makes it's return with a sleek new look. This wheat and oat heavy 7.1% hazy is brewed with Simcoe and Citra and then receives a Kilimanjaro sized dry hop of the South African grown hop – Southern Passion.
Limited 16oz 4packs. NJ only. 
🚐 *** CAN DISTRIBUTION DETAILS *** 🚐 
Distribution of  begins Tuesday, May 5th and will run through the end of the week. For a listing of how are partners are handing sales in these times visit: https://bolerosnort.com/findbolero/
Check back for daily updates. As always, please give us a chance to get these beers to our retail partners and for them to get them into systems/on shelves. Drop dates/locations are subject to change. Any questions hit us up on social media and we'll do our best to help.
Tuesday, May 5th // Inner 287 
Joe Canals Woodbridge
NJ Wine Seller Cranford
Buy Rite North Plainfield
Vine Republic Berkely
Jersey Fine Wines New Prov
Total Wine Union
Buy Rite Union
Livingston Bottle King
Pleasant Valley Foods
Cloverleaf
Cedar Grove Liquors
Wine Country Bloomfield/ Brookdale
Kellys Belleville
Clifton Commons
Shoprite Wallington
Shoprite Lodi
Wednesday, May 6th // Greater Cherry Hill + Lower Central NJ
 Joe Canals Delran
Roger Wilco Pennsauken
WineWorks
Canals Bottlestop Marlton
Cork N Bottle Mt Holly
Liquor Barn
Canals Hamilton
Cranbury Buy Rite
Joe Canals Lawrenceville
Buy Rite Hamilton
Libbys Lawrenceville
Buy Rite Pennington
Pine Creek Liquors
Wegmans Cherry Hill
Cork N Bottle Haddon
Victors Liquors
Colombo Liquors Magnolia
Warwick Wines Hi Nella
Wine Warehouse Glouchester
Cherrywood Liquors
Bobkat Liquors
Buy Rite West Deptford
Wine Warehouse Mantua
5 O'Clock Wines Mullica Hill
Timberline Wine
Canals Glassboro
Hops and Grapes
Clayton Liquors
Buy Rite Williamstown
Canals Berlin
Otts Medford
Classic Wine Wrightstown
Thursday, May 7th // Shore Points
Wegmans Manalapan
JR Liquors Wall
Spirit of 76
Spirits Point Pleasant
Wine World/ Jersey Fine Wines East Brunswick
Wittys Liquors South River
Buy Rite Milltown
VW Liquors Edison
Petrocks
Wegmans Bridgewater
Bourbon Street Lebanon
NJ Wine Sellers Green Brook
Circle Liquors
Hardys Liquors Mays Landing
Joe Canals Egg Harbor
Joe Canals Fire Road
Passion Vines Somers Point
Buy Rite Ventnor
Tuckerton Liquors
Spirits Forked River
Spirits Unlimited Crossroads
Spirits Brick
Buy Rite Silverton
NJ Wine Gallery Brick
Wine Academy Lakewood
Spirits Jackson
Farmingdale Liquors
Garden State Discount Liquors
Friday, May 8th // Northwest NJ + Bergen/Hudson
Wegmans Hanover
Wine and Whiskey Morris Plains
Garys Bernardsville
Shoprite Chester
Shoprite Hackettstown Center
Liquor Factory Byram
Sandys Flanders
Shoprite Succasunna
Ledgewood Bottle King
Best Cellars Ledgewood
Shoprite Wharton
Shoprtie Franklin
Milton Inn
Long Hill Liquors
Amazing Grapes
Sunrise Cellars Caldwell
Joe Canals Parsippany
Super Wine Warehouse
USA Wine Traders Wayne
Grand Opening Liquors North Haledon
High Spirits HoHoKus
Uncorked HoHoKus
Northvale Liquors
Haworth Wine
Hackensack Liquors
Buy Rite Hackensack
Buy Rite Fairview
Corkscrew
8th Street Tavern
Shoprite Hoboken
Buy Rite Jersey City
Thirsty Quaker
Buy Rite Kearny
Stew Leonards Clifton
Shoprite Lyndhurst