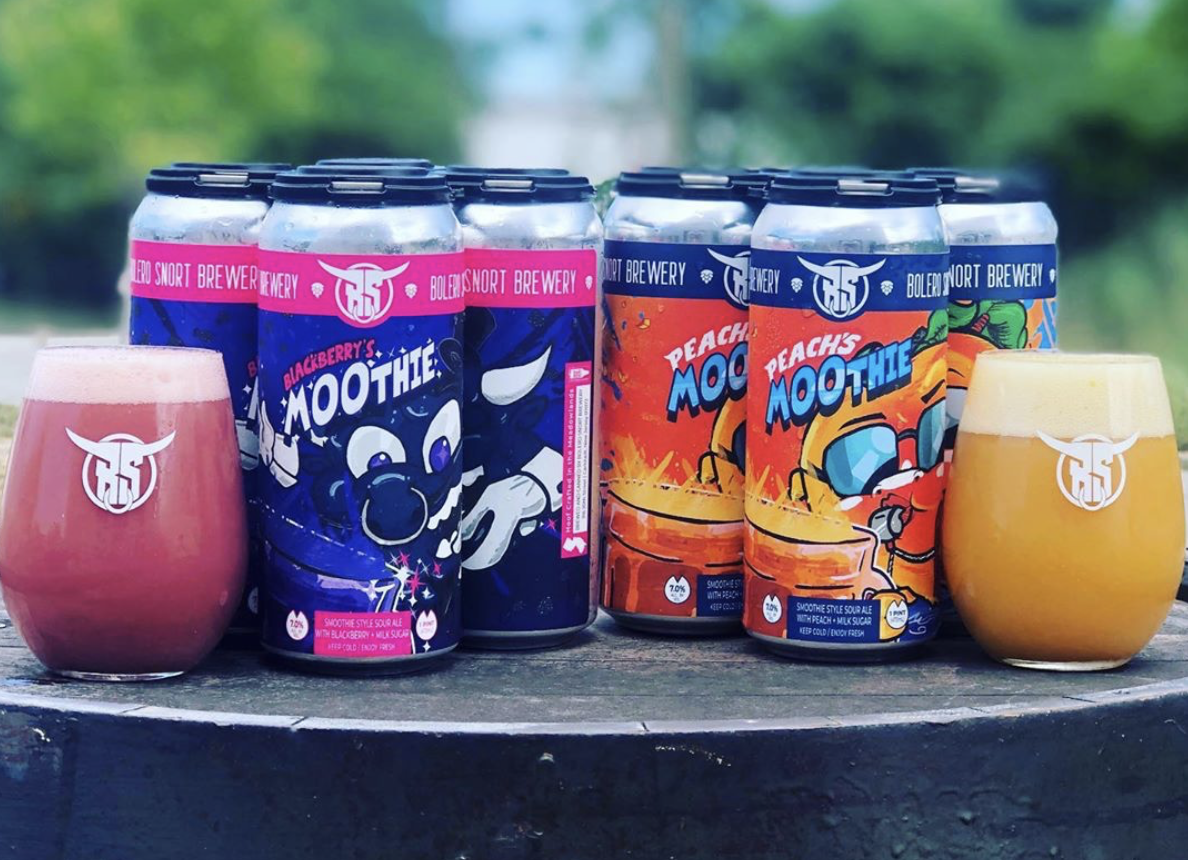 08 Aug

'S Moothie + Crushabull Distribution

Blackberry'S Moothie is a magical blend of blackberry puree and milk dust in a 7% Smoothie Sour. Peach'S Moothie is a 7% Smoothie Sour swimming in peach puree and kissed with milk sugar. Enjoy them on their own or try to cuvée this delightful pair. These beer contains copious amounts of fresh fruit. Please keep cold and enjoy fresh.

Limited 4pk 16oz cans. NJ only.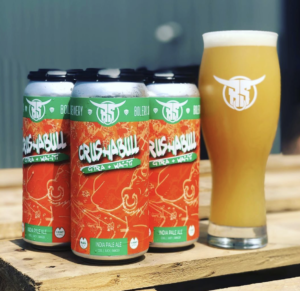 We brought the OG hop combo back of Citra + Wai-iti for the latest batch of Crushabull and its as tasty and easy drinking as ever!
Available in 6pk 12oz cans. NJ only.
🚐 *** CAN DISTRIBUTION DETAILS *** 🚐 
Distribution  runs throughout the week of August 10th
Check back for daily updates. As always, please give us a chance to get these beers to our retail partners and for them to get them into systems/on shelves. Drop dates/locations are subject to change. Any questions hit us up on social media and we'll do our best to help.For a listing of how are partners are handing sales in these times visit: https://bolerosnort.com/findbolero/
MONDAY, AUGUST 10th // Inner 287
Bourbon Street Lebanon
Wegmans Bridgewater
Supersavers
NJ Wine Sellers Green Brook
Bottle Republic
Petrocks Liquors
Adelphia
Wegmans Woodbridge
Joe Canals Woodbridge
NJ Wine Seller
Park Beverage
Capital Craft
Total Wine Union
Buy Rite Union
Chatham Bottle King Union
Livingston Bottle King
Kellys Belleville
tClifton Commons
TUESDAY, AUGUST 11th // Cherry South
Medford Wine
Otts Medford
Murphys Tabernacle
Canals Berlin
Buy Rite Williamstown
Richards Liquors
Clayton
Hops and Grapes
Five o'clock wine
Wine Warehouse Mantua
Buy Rite West Deptford
Bobkat
Wine Warehouse Glucester
Kid Rips
Warwick Wines Hi-Nella
Colombo Liquors Magnolia
VG Liuqors
Victors Liquors
Canals Bellmawr
Bottle Stop Gloucester City
Cork N Bottle Haddon
Wegmans Cherry Hill
WEDNESDAY, AUGUST 12th // Cherry Hill North/Hamilton + Shore South
Wegmans Princeton
Wegmans Mt Laurel
Martins Liquors
Joe Canals Delran
White Eagle Riverside
Roger Wilco Pennsauken
Mt Laurel Wine
Wineworks
Canals Bottlestop Marlton
Cork N Bottle Mt Holly
Liquor Barn
Buy Rite Yardville
Canals Hamilton
East Windsor Bottle King
Cranbury Buy Rite
Joe Canals Lawrenceville
Buy Rite Hamilton
Libbys Lawrenceville
Buy Rite Pennington
Steeles Wine
Canals Bridgeton
Joe Canals Millville
Joe Canals Rio Grande
Gleesons
Circle Liquors
Passion Vines EHT
Hardys Liquors Mays Landing
Joe Canals Egg Harbor
Joe Canals Fire Road
Tennessee Ave Beer Hall
Tuckerton
Shell Liquors
Spirits Unlimited Forked River
Spirits Unlimited Bayville
Spirits Unlimited Crossroads
Spirits Unlimited Fischer Blvd.
Chef Mikes ABG
THURSDAY, AUGUST 13th // Northwest NJ
Garys Wayne
Wayne Bottle King
Sunrise Cellars Caldwell
Shoprite Parsippany
Wine Outlet Boonton
Wegmans Hanover
Garys Bernardsville
Shoprite Chester
Sandys Flanders
Mansfield Bottle King
Shoprite Hackettstown Center
Sandys Budd Lake
Liquor Factory Byram
Marketplace
Liquor Factory Hopatcong
Shoprite Succasunna
Ledgewood Bottle king
Best Cellars Ledgewood
Shoprite Wharton
Stone Water
Shoprite Sparta
Shoprite Franklin
Milton Inn
Blu Alehouse Riverdale
Beef Trust
Anthonys Coal Fired Pizza Wayne
Wine and Beverage Depot Totowa
Little Falls Liquors ((NEW))
FRIDAY, AUGUST 14th // Shore North + Bergen/Hudson
Wegmans Ocean
JR Liquors Wall
Spirits Unlimited Point Pleasant
Wine Academy Lakewood
Spirits Unlimited Brick
Buy Rite Silverton
Toms River Buy Rite
Cornerstone
Spirits Unlimited Jackson
Farmingdale Liquors
Wegmans Manalapan
Delvettos
Cross And Orange
Wanamassa Liquors
Court Liquors
Little Silver Bottle Shop
Bottles By Sickles
Stew Leonards Paramus
Northvale Liquors
Ramsey Bottle King
Grand Opening North Haledon
Glen Rock Bottle King
Super Wine Warehouse
Shoprite Lodi
Hackensack Liquors
Corkscrew JC
Buy Rite Jersey City
Thirsty Quaker
Pet Shop
High Spirits Bayonne
Shoprite Lyndhurst
Masons Cellar
USA Wine Traders Saddle Brook
Midland Brew House
DPs Pub