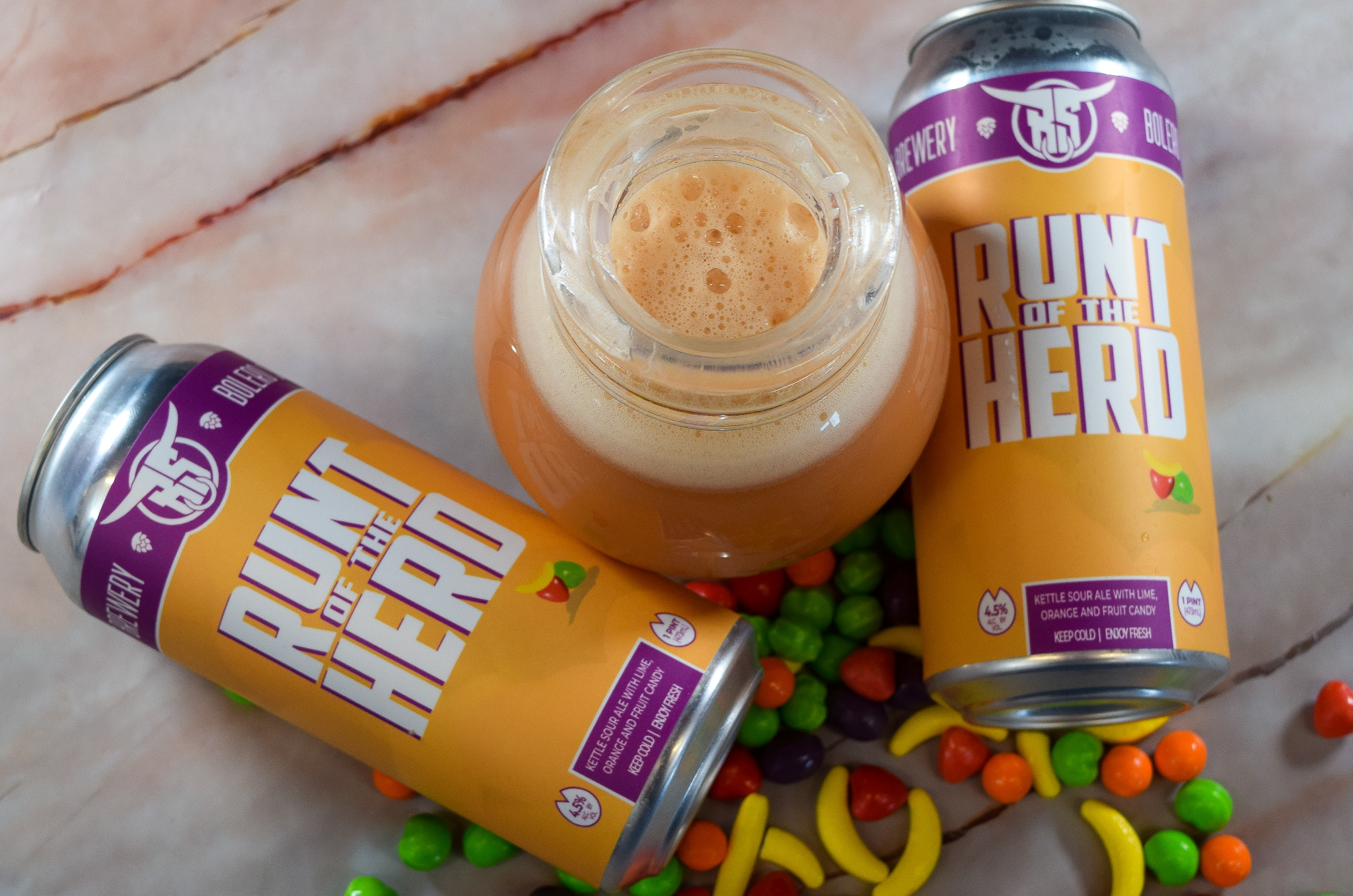 08 Sep

Get Your Candy On With Runt of the Herd

Guess who's back!!!
, For a limited run only, Runt of the Herd is back in action here at the brewery
!! Who's ready to get they're sour on with this fruit candy kettle sour actually brewed with your favorite fruit shaped candy
!!!! Make sure you come on by and try this bad boy out!!
Wednesday Sept. 8th 2021 – Cherry Hill North + South
Canals Berlin
Clayton
Chickies Glassboro
Canals Glassboro
Dunlops
Timberline Wine
Wine Warehouse Mantua
Buy Rite West Deptford
Cinder Bar Clarksboro
Bobkat
Kid Rips
Wine Warehouse Gloucester
Cheers Wine Vorhees
Pour House Westmont
Mt Laurel Wine and Spirits
Jays Elbow Room
White Eagle Riverside
Bottle Stop Gloucester City
Canals Bellmawr
Colombo Liquors Magnolia
Warwick Wines Hi-Nella
Colombo Liquors Gibbsboro
 Chickie and Petes Marlton
Wineworks
Chickies Bordentown
Buy Rite Yardville
Buy rite Hamilton
East Windsor Bottle king
 Joe Canals Lawrenceville
Buy Rite Pennington
Thursday Sept. 9th 2021 – Shore North/South + Central 
Hardys Liquors Mays Landing
Passion Vines EHT
Circle Liquors
 Joe Canals Fire Road
Tennessee Ave beer Hall
Spirits Forked River
Circus Wine Red Bank
B2 Point Pleasant
Gerards
Spirits Point pleasant
Spirits Brick
Buy Rite Silverton
Spirits Fischer Blvd
Farmingdale Liquors
Tommys Sea Bright
Wegmans Woodbridge
 Joe canals Woodbridge
 Wegmans Bridgewater
 Capital Craft Greenbrook
NJ Wine Sellers Green Brook
Bottle Republic Somerset
Stateside Tap and Tavern
Home Wine Hillsborough
 Petrocks
Hillsborough Bottle King
Bottle Republic Franklin Park
Blackthorne New Brunswick
Tavern on George
Jersey Fine Wines East Brunswick
Garden State Discount
Wine Anthology
NJ Wine Seller Cranford
Livingston Bottle king
Merit Fine Wine Montclair
Glen Ridge Bottle king
Tommys Tap Clifton