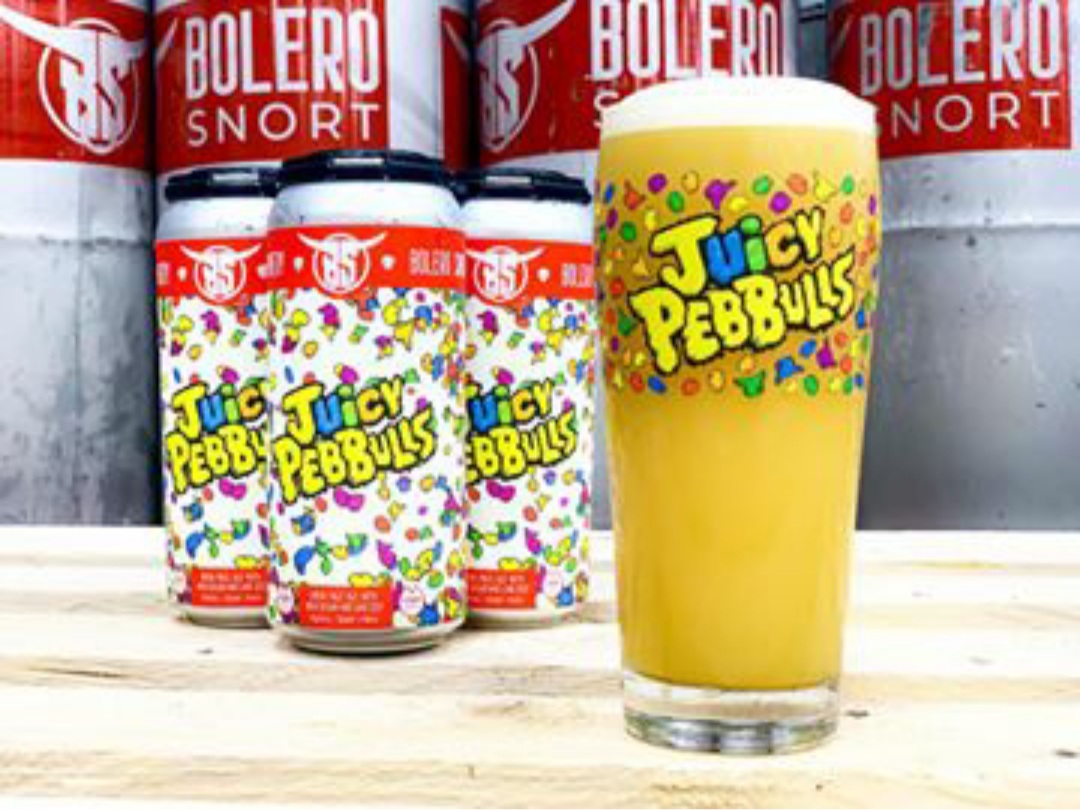 11 Sep

RETURN OF THE BEERS: JUICY PEBBULLS + COWTHULHU

Back and better than ever is one of our faves around here…
Juicy Pebbulls!
This breakfast cereal inspired IPA starts on a bowl load of oats and wheat and then we pour in copious amounts of Cashmere, Lotus, Cryo Citra and Michigcan Copper hops with a splash of Milk (sugar) and finished on freshly zested lime…this one is sure to get you yellin' yabba dabba MOO!
Also this week:
Do you dare answer the call…The call of
COWTHULHU
! If so, put down your copy of Weird Tales and pick up this Imperial Gose fit for The Great Old Ones. We started this fitting tribute with a heavy dose of Blueberry and Blackberry and then invoked the eldritch horror with additions of Elderberry, coriander, and sea salt. This creates an other-worldy flavor that can not be imprisoned. Surely something that H.P. Hoofcraft would be proud of.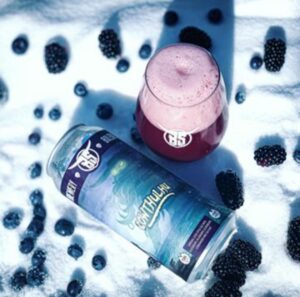 Check back for daily updates. As always, please give us a chance to get these beers to our retail partners and for them to get them into systems/on shelves. Drop dates/locations are subject to change. Any questions hit us up on social media and we'll do our best to help.For a listing of how are partners are handing sales in these times visit: https://bolerosnort.com/findbolero/
WEDNESDAY, SEPT 9TH // Cherry Hills South + North
Otts Medford
 Canals Berlin
Wine Warehouse Sicklerville
House of Brews
Clayton Liquors
Landmark Glassboro
Hops and Grapes
Canals Glassboro
Village Pub Sewell
Timberline Wine
5 o'clock Wine
Wine Warehouse Mantua
Buy Rite West Deptford
Cinder Bar Clarksboro
Bobkat
Wine Warehouse Gloucester
Cherrywood Liquors
Warwick Wines
Kid Rips
Victors
Canals Bellmawr
Bottle Stop Gloucester County
PJ Whelians Haddonfield
Wegmans

Cherry

 Hill
Martins
White Eagle Riverside
Roger Wilco Pennsauken
Mt Laurel Wine and Spirits
Wineworks
Canals Bottlestop Marlton
Cork N Bottle Mt Holly
John and Mollys
Classic Wine Wrightstown
Liquor Barn
Buy Rite Yardville
Canals Hamilton
Cranbury Buy Rite
Rocky Hill Inn
Joe Canals Lawrenceville
Buy Rite Hamilton
Libbys Lawrenceville
Buy Rite Pennington
Stockton Fine Wines
THURSDAY, SEPTEMBER 10th // I287 + Shore North
Bourbon Street Lebanon
Wegmans Bridgewater
Super Savers
Bottle Republic
Landing Hillsborough
Home Wine and Marketplace ((FKA Garys Hillsborough))
Jersey Fine Wines East brunswick
VW Liquors
Wegmans Woodbridge
Joe Canals Woodbridge
Wine Anthology
Whole Foods Clark
NJ Wine Seller
Crossroads Garwood
Park Beverage
Total Wine Union
Buy Rite Union
Wine Barrel Maplewood
Coda Kitchen
River Grille
Capital Craft East Hanover
Cedar Grove Liquors
Glen Ridge Bottle king
Kellys Belleville
Jim Dandy
Wegmans Manalapan
Wegmans Ocean
JR Wall
PB Shore House
Spirits Point Pleasant
NJ Wine Galley Brick
Spirits Brick
Buy Rite Silverton
Wine Academy Lakewood
Toms River Buy Rite
Spirits Jackson
Woodys Farmingdale
Farmingdale Liquors
Shogun Legends Wall
Wanamassa Liquors
Nip-N-Tuck
Bottles By Sickles
Middletown Bottle King
Gallos Aberdeen
Maloneys
Amboy Ale House
FRIDAY, SEPTEMBER 11th // Bergen/Hudson + Northwest
Wegmans Montvale
Ramsey Bottle King
Office Ridgewood
Grand Opening North Haledon
Super Wine Warehouse
Plank Pizza
USA Wine Traders Saddle Brook
ShopRite Lodi
Grant Street Cafe
Linwood Hudson Lights
Buy Rite Fairview
USA Wine Traders Secaucus
Blackjack Mulligans Secaucus
Rockafellas
ShopRite Wallington
Mason Cellar
ShopRite Lyndhurst
Clifton Commons
Buy Rite Kearny
Communipaw Liquors
Thirsty Quaker
Buy Rite Jersey City
Corkscrew Jersey City
Whole Foods Wayne
Gary's Wayne
Wayne Bottle King
Wine Outlet Boonton
Wegmans Hanover
Morris Plains Bottle King
Gary's Bernardsville
ShopRite Chester
Long Valley Brew Pub
Sandys Flanders
Market Place
Liquor Factory Byram
Sandys Budd Lake
Ledgewood Bottle King
Best Cellars Ledgewood
ShopRite Wharton
ShopRite Sparta
ShopRite Wantage
ShopRite Franklin
Milton Inn
Jimmy Geez North
Pioneer
Beef Trust
Little Falls Liquors
MC Hotel
MONDAY, SEPTEMBER 14th // Shore South
Buy Rite Hammonton
Canals Bridgeton
Toast Wine
Joe Canals Millville
Old Oar House
Joe Canals Rio Grand
Circle Liquors
Passion Vines Egg Harbor
Hardys Liquors
Joe Canals Egg Harbor
Joe Canals Fire Road
Tennessee Ave Beer Hall
Buy Rite Smithville
Tuckerton Liquors
Shell Liquors
Spirits Unlimited Forked River
Forked River Wines + Spirits
Spirits Unlimited 437 Bayville
Spirits Unlimited Fischer Blvd
Spirits Unlimited Crossroads
Spirits Xpress