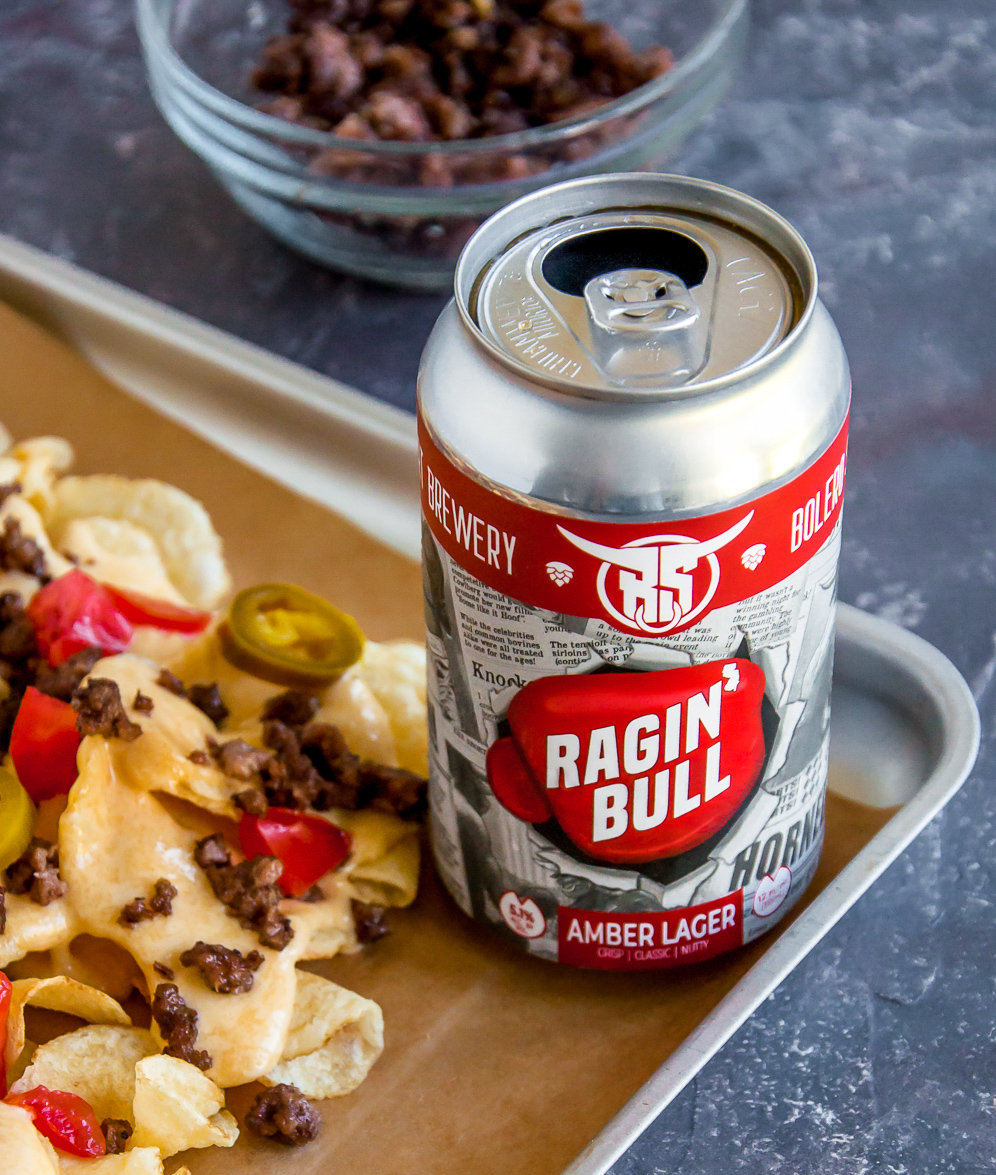 26 Apr

Ragin' Bull Beer Cheese Dip for Nachos

Ragin Bull Beer Cheese Dip

This recipe works great as a dip or served over kettle-cooked chips or tortilla chips for nachos!

Special Thank You to our friends over at Wonder Meats and Broad Street Butcher for the amazing Recipe!

Ingredients

2 tbsp butter

2 tbsp flour

1/3 cup of Ragin' Bull Amber Lager

½ cup whole milk or heavy cream

1 tsp Dijon mustard

1 tsp Worcestershire sauce

¼ tsp garlic powder

Salt and pepper

5 oz shredded yellow cheddar

5 oz shredded sharp white cheddar

2 ½ oz shredded gruyere 

Broad Street Butcher ground beef (cooked)

Directions
In a medium saucepot, add butter and flour and cook for about 1-2 minutes until light golden brown and bubbling.
Slowly add the beer, and then the milk or cream, and whisk until smooth. Cook for about 3 minutes until slightly thickened.
Whisk in the Dijon, Worcestershire, garlic powder, and salt and pepper to taste, and turn the heat down to low. Slowly add the shredded cheeses one handful at a time, whisking after each addition until melted.
Top with cooked ground beef and serve warm with pretzels, crudités, or chips for dipping.