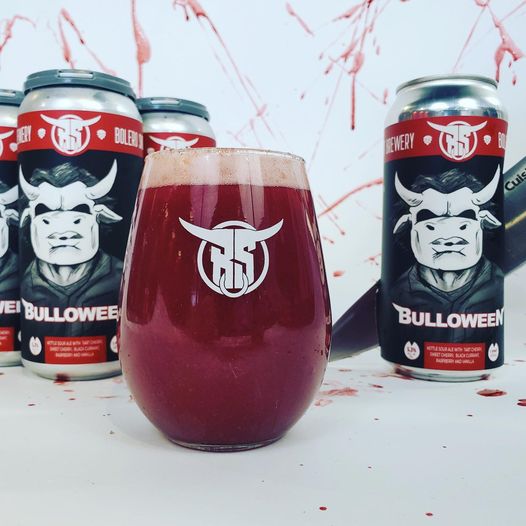 09 Oct

PUCKER UP FOR OCTOBER: Sour Pasture Calves and Bulloween Hit Distro!

Slash into this tart cherry, sweet cherry, raspberry and black currant sour with vanilla cutting through with just enough sweetness to have you screaming for more.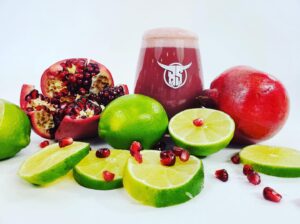 We're bringing the trick or treating to YOU and we're doing it early.
Get your candy fix right here right now. Sour Pasture Calves makes a big return with an all new candy inspired mix with Cranberry, Pomegranate and Limeade.
TUESDAY, OCTOBER 6th // Cherry Hill North + South
Martins
Esquire Liquors
White Eagle Riverside
Roger Wilco Pennsauken
Wineworks
Canals Bottlestop Marlton
Cork N Bottle Mt Holly
Chickies Bordentown
Buy Rite Yardville
Canals Hamilton
Cranbury Buy Rite
Rocky Hill Inn
Joe Canals Lawrenceville
Buy Rite Hamilton
Libbys Lawrenceville
Buy Rite Pennington
Pine Creek
Little Brothers
Canals Berlin
House of Brews
Buy Rite Williamstown
Richards Liquors
Clayton
Hops and Grapes
Canals Glassboro
5 O'clock Wines
Village Pub Swedesboro
Berkley Clarksboro
Wine Warehouse Mantua
Buy Rite West Deptford
Bobkat
Wine Warehouse Gloucester
Cherrywood Liquors
Warwick Wines Hi-Nella
Colombo Liquors Magnolia
Victors Liquors
Bottle Stop Gloucester County
Shirleys Liquors
Pour House Westmont
PJ Whelians Haddon
Wegmans Cherry Hill
Buffalo Wild Wings Moorestown
WEDNESDAY, OCTOBER 7th // Shore North + South
Wegmans Ocean
JR Liquors Wall
Spirits Point Pleasant
Spirits Brick
Buy Rite Silverton
Toms River Buy Rite
Cornerstone Kitchen
Spirits Jackson
Wegmans Manalapan
Farmingdale Liquors
Bottle By Sickles
Save Rite Matawan
Cliffwood Beach
Garden State Discount
Buy Rite Hammonton
Canals Bridgeton
Joe Canals Millville
Old Oar House
Hardys Liquors
Passion Vines EHT
Circle Liquors
Joe Canals Egg Harbor
Buy Rite Ventnor
Tennessee Ave Beer hall
Spirits Unlimited Fischer Blvd
Chef Mikes ABG
THURSDAY, OCTOBER 7th // Hills/287/Essex + North West
Bourbon Street Lebanon
Wegmans Bridgewater
Liquor Barn Raritan
Super Savers
Bottle Republic
Home Wine and Marketplace
Petrocks Liquors
B2 North Brunswick
Jersey Fine Wines East Brunswick
VW Edison
Joe Canals Woodbridge
Irving Inn
Paragon
NJ Wine Sellers Cranford
Fanwood Liquors
Total Wine Union
Buy Rite Union
Livingston Bottle King
Glen Ridge bottle King
Brookdale Wine Country
Kellys Belleville
Clifton Commons
Shoprite Wallington
Long Hill Liquors
Wayne Bottle kIng
Wine Outlet Boonton
Wegmans Hanover
Wine and Whiskey Morris Plains
Garys Bernardsville
Wine and Whiskey Country Chester
Redwoods
Shoprite Chester
Sandys Flanders
Mansfield Bottle King
Shoprite Hackettstown Center
Sandys Budd Lake
Market Place
Taphouse 15
FRIDAY, OCTOBER 8th // Bergen/Hudson + North West
Wegmans Montvale
Glen Rock Bottle king
Grand Opening North Haledon
Uncorked Ho-Ho-Kus
Westwood Super Cellars
Dumont Bottle King
Plank Pizza
DPs Pub
Shoprite Lyndhurst
Thirsty Quaker
Pet Shop
Headroom JC
Corkscrew
Linwood Hudson Lights
New York Wing Factory
Francos Metro
Livingston Bottle King
Shoprite Wharton
Best Cellars Ledgewood
Shoprite Succasunna
Liquor Factory Byram
Shoprite Byram
O'Reillys Pub and Grill
Shoprite Sparta
Jimmy Geez North
Pioneer
Amazing Grapes
Stoshs