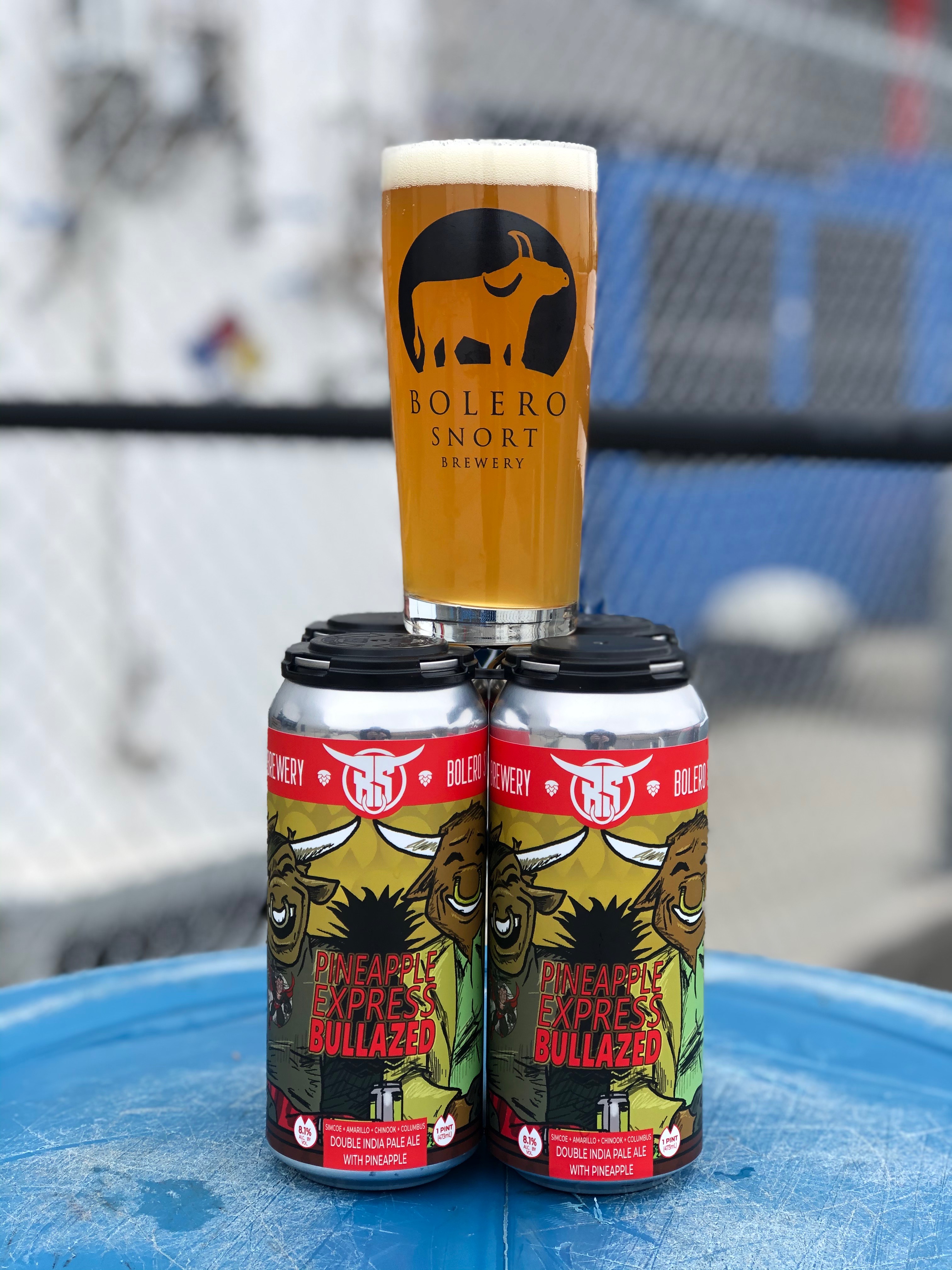 31 Mar

Celebrate 4/20 with Pineapple Express Bullazed!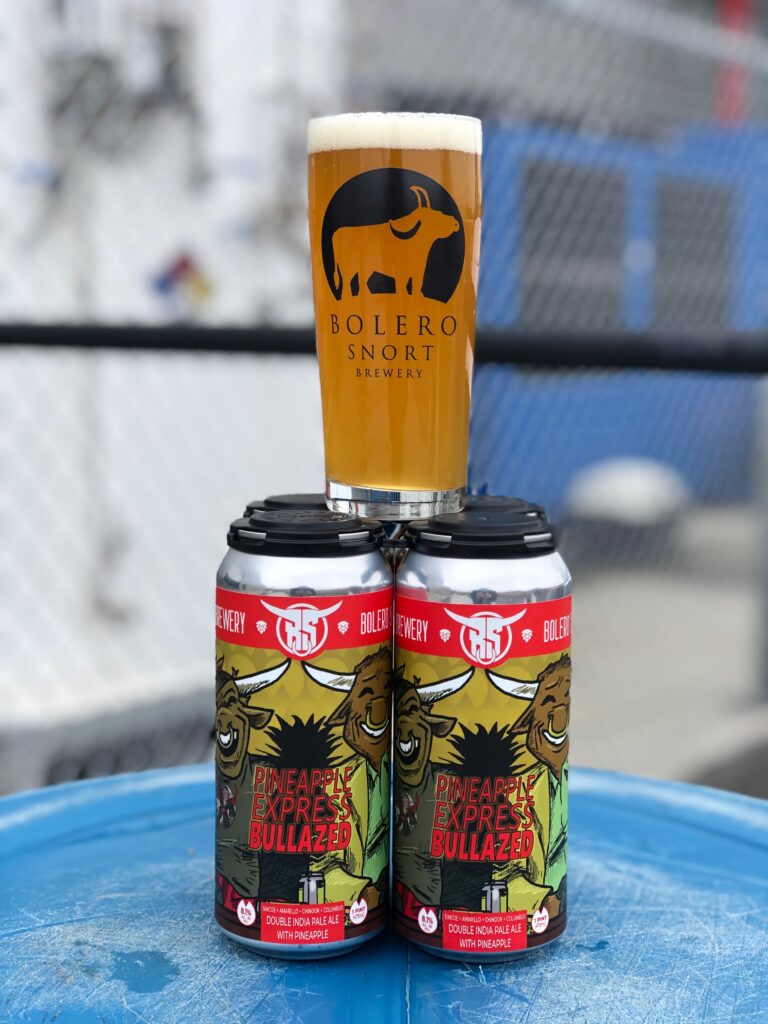 With an entire month of 4/20 this year we figured it was as good a time as any to bring back this gem 🍍 Pineapple Express Bullazed ☁️ ☁️ am 8.1% mash up of hazy juice with a node to the OG West Coast version brewed and hopped with Simcoe, Amarillo, Chinook and Columbus and finished on pineapple. Big, dank and resinous yet still juicy with a rounded bitterness. .
🚐 *** CAN DISTRIBUTION DETAILS *** 🚐 
Distribution of Pineapple Express Bullazed (plus many getting their allocations of One Hoof) starts Tuesday, March 31st and will run through the end of the week. Where we're aware of our partners how are partners are operating in these strange time we'll indicate so:
🛍 = Walk In (with social distancing)
🚘 = Curbside Pick Up
🏡 = Home Delivery
Check back for daily updates. As always, please give us a chance to get these beers to our retail partners and for them to get them into systems/on shelves. Drop dates/locations are subject to change. Any questions hit us up on social media and we'll do our best to help.
Tuesday, March 31st // North Shore 
Wegmans Ocean 🛍
JR Liquors Wall
Spirit of 76 🛍 🚘
NJ Wine Gallery Brick
Spirits Unlimited Brick 🛍 🚘 🏡
Toms River Buy Rite 🚘 🏡
Spirits Unlimited Jackson 🛍  🏡
Farmingdale Liquors
Delvettos (NEW)
Save Rite Matawan
Jersey Fine Wines East Brunswick 🛍 🚘
Garden State Discount Liquors
Buy Rite Union  🛍 🚘
Jersey Fine Wines New Prov. 🛍 🚘
Ridge Fine Wines
Wednesday, April 1st // Greater Cherry Hill/Hamilton
Canals Berlin  🛍 🚘 🏡
Clayton Liquors  🛍 🚘
Canals Glassboro
5 O'clock Wine 🛍
Wine Warehouse Mantua
Buy Rite West Deptford
Wine Warehouse Gloucester
Colombo Liquors Magnolia  🛍
Victors Liquors
Wegmans Cherry Hill 🛍
Canals Bottlestop Marlton
Wegmans Mt Laurel 🛍
White Eagle Riverside
Cork N Bottle Mt Holly
Buy Rite Yardville 🛍
Hamilton Buy Rite  🛍 🚘 🏡
Libbys Lawrenceville
Buy Rite Pennington
Joe Canals Lawrenceville  🛍 🏡
Cranbury Buy Rite
Thursday, April 2nd // South Shore + Hillsborough/Inner 287
Canals Bridgeton
Toast Wine and Spirits
Joe Canals Millville
Gleesons 🛍 🚘
Circle Liquors
Buy Rite Ventnor
Joe Canals Egg Harbor 🛍
Hardys liquors Mays Landing
Shell Liquors
Spirits Unlimited Forked River 🛍 🏡
Wanamassa Liquors
Wegmans Bridgewater 🛍
Home Wines Hillsborough 🛍 🚘
Petrocks Liquors 🛍 🚘 🏡
Bottle Republic
Buy Rite Milltown
VW Liquors 🛍
Joe Canals Woodbridge
NJ Wine Seller
Cedar Grove Liquors
Clifton Commons Liquors
Shoprite Wallignton
Friday, April 3rd // Northwest NJ + Bergen/Hudson
Shoprite Byram 🛍
Liquor Factory Byram 🛍
Shoprite Hackettstown Center
Home Wine and Marketplace Hillsborough 🛍 🚘
Garys Bernardsville
Shoprite Chester
Best Cellars Ledgewood 🛍 🚘
Milton Inn 🛍
Shoprite Franklin
Beef Trust
USA Wine Traders Wayne 🛍
Shoprite of Parsippany
Wegmans Hanover 🛍
Wine and Whiskey Morris Plains
Glen Rock Bottle King 🚘 🏡
Uncorked HoHoKus 🛍 🚘 🏡
HoHoKus High Spirit
Wegmans Montvale 🛍
Shoprite Lodi 🛍
Rutherford Wine Shoppe
Buy Rite Fairview 🛍 🚘 🏡
8th Street Tavern
Thirsty Quaker 🛍 🏡