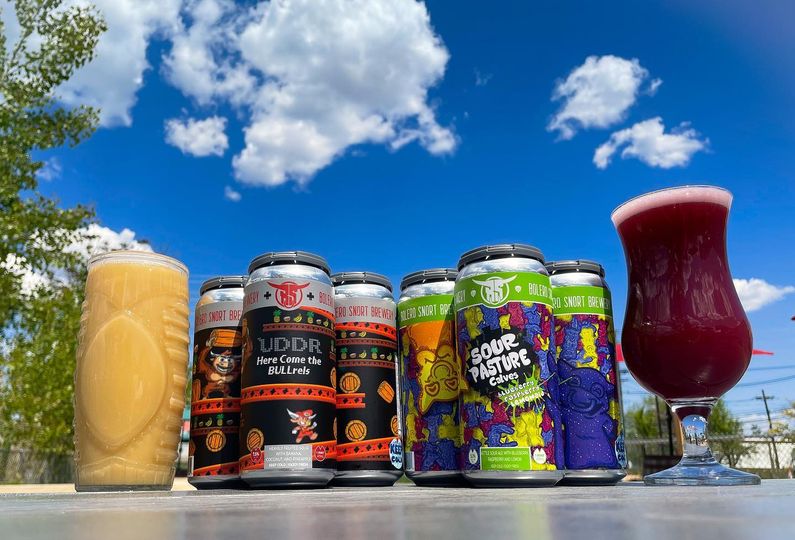 18 May

Pebbulls! Sour Pasture Calves! UDDR!

Sour Pasture Calves is Back! We conditioned this tart and refreshing beer brewed with a varietal of wheats and some oats for added body on a ridiculous amount of raspberry and blueberry puree and meyer lemon juice–and of course a few hooves full of one of our favorite candies. An explosion of flavor you're sure to never forget.
Rolling into distro starting today is the next entry of UDDR: Here Come the Bullrels
Sour crushed with Banana, Coconut and a splash of Pineapple.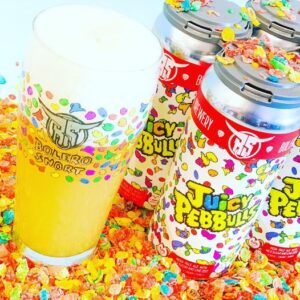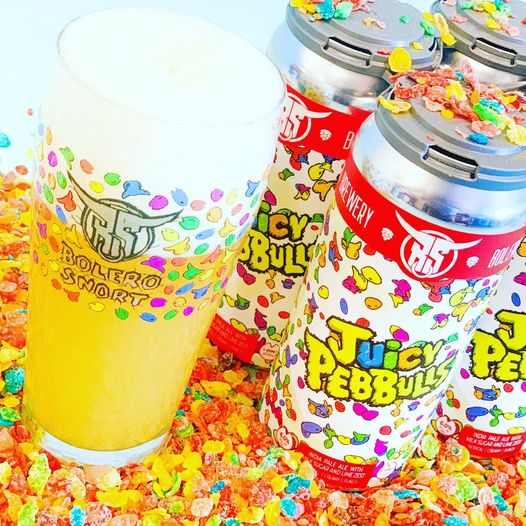 What better a way to welcome the midway point of the week than with a fresh batch of 
Juicy Pebbulls 
heading off the line.
TUESDAY, May 18th // Cherry Hill South + North
Cork N Bottle Mt Holly
Martins Liquors
PJ Whelihans Maple Shade
Esquire Liquors
Roger Wilco Pennsauken
Mt Laurel Wine and Spirits
Wineworks
Rastelli Market Fresh
Canals Bottlestop Marlton
O'Connors
Liquor barn
Chickies Bordentown
Buy Rite Yardville
Canals Hamilton
East Windsor Bottle King
Buy Rite Hamilton
Buy Rite Pennington
Princeton Bottle king
Otts Medford
Canals Berlin
Wine Warehouse Sicklerville
House of Brews
Buy Rite Williamstown
Richards Liquors
Clayton
Chickies Glassboro
Hops and Grapes
Canals Glassboro
Timberline Wine
Tavro//Red Hen
Cinder Bar Clarksboro
Buy Rite West Deptford
Bobkat
Wine Warehouse Glouchester
Cherrywood Liquors
Warwick Wines Hi-Nella
Victors Liquors
PJ Whelians Haddonfield
WEDNESDAY, May 19th // Shore South + North
NJ Wine Gallery Brick
Spirits Jackson
Farmingdale Liquors
JR Bevco Wall
Bottles By Sickles
Royal Atlantic
Gallos Aberdeen
Toast Vineland
Joe Canals Fire Road
Tennessee Ave beer Hall
Harrys Oyster Bar
Spirits Forked River
Chef Mikes ABG
Spirits Fischer Blvd
Buy Rite Silverton
Urban Coal House Brick
B2 Point Pleasant
THURSDAY, May 20th // Central North + NorthWest
Liquor Outlet Boonton
Wegmans Hanover
Tommys Morris Plains
Morris Plains Bottle King
Office Morristown
Garys Bernardsville
Shoprite Chester
Sandys Flanders
OMG Burger
Mansfield Bottle King
Shoprite Hackettstown Center
Blairstown Wine Gallery
Liquor Factory Byram
Salt Gastropub'
Sandys Budd Lake
Market Place
Shoprite Succasunna
Ledgewood bottle King
Best Cellars ledgewood
Shoprite Wharton
Stonewaters
Jimmy Geez North
Beef Trust
Stoshs
The Yard Haledon
Bourbon Street Lebanon
Wegmans Bridgewater
Liquor Barn Raritan
Bottle Republic
Twenty 20
Petrocks
Hillsborough Bottle king
Bottle Republic Franklin Park
Buy Rite Milltown
Wegmans Woodbridge
Joe Canals Woodbridge
Paragon
Crossroads Garwood
Wine Central Warren
Total Wine Union
Ava's Kenilworth
Office Tavern Summit
Livingston Bottle king
Anthonys Coal Fired Livingston
Joe Canals Parsippany
Sunrise Cellars Caldwell
MC Hotel
Tommys Clifton
Clifton Commons
FRIDAY, May 20th // NorthEast
Vesta Woodfired
Grant Street Café
Hillsdale Bottle King
Wegmans Montvale
Ramsey Bottle king
Shannon Rose Ramsey
USA Wine Traders Wayne
Wayne Bottle King
Mothers Ale House
Super Wine Warehouse
Midland Brew House
USA Wine Traders Saddle Brook
Linwood Hudson Lights
Plank Road Inn
Corkscrew Bar
Nugents Tavern
Buy Rite Kearny
Lucky 7 Liquors