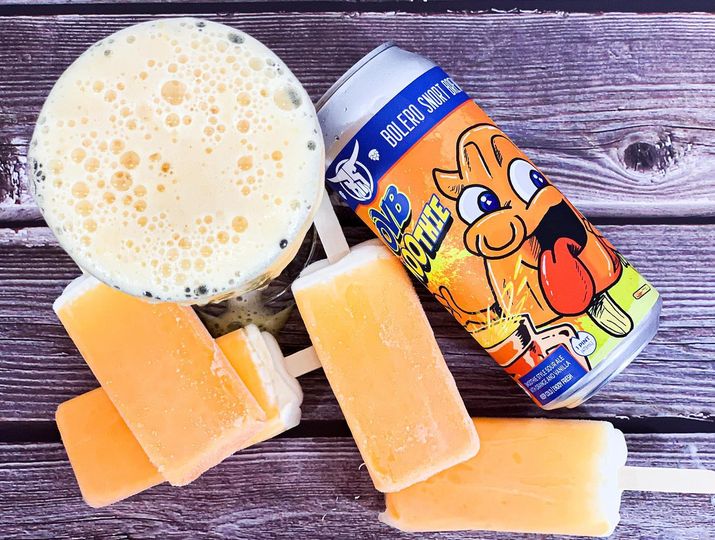 16 Mar

OVB Collides with Moothie! Mood Lighting and The Bull Abides Return!

This was bound to happen at some point…
OVB Moothie
// Smoothie Sour with Orange and Marshmallow *contains lactose*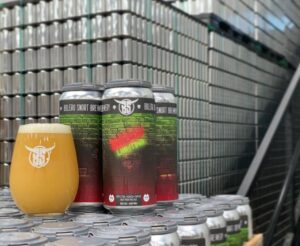 We dimmed the lights but turned up the brightness with this fresh version new drop of Moood Lighting. Swapping in all cryo versions of the Citra, Azacca and Simcoe you loved the last time with an even softer and juicer finish. No filter needed on this beauty.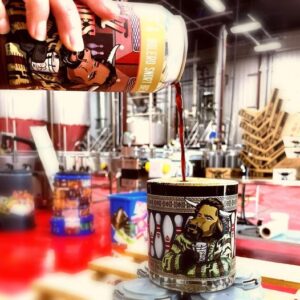 The Bull Abides
What better way to celebrate our own @swellsNJ birthday
than with our homage to his favorite flick and Friday night beverage of choice. This 10% White Russian inspired Stout is filled to the brim with milk sugar and hit with a far out blend of freshly roasted cocoa nibs, locally roasted coffee and Madagascar Vanilla.
TUESDAY, March 16th // Cherry Hill North + South
Canals Berlin
House of Brews
Clayton Liquors
Landmark
Canals Glassboro
5 O'Clock Wines
Buy Rite West Deptford
Bobkat
Wine Warehouse Gloucestrer
Colombo Liquors Gibbsboro
Colombo Liquors Magnolia
The Mile
Bottle Stop Gloucester City
Wine Legend Audubon
PJ WHelians Haddonfield
Classic Wines Wrightstown
White Eagle Riverside
Roger Wilco Pennsauken
VG Liquors
Wineworks
Rastelli Market Fresh
Canals Bottlestop Marlton
Cork N Bottle Mt Holly
Buy Rite Hamilton
Canals Hamilton
East Windsor Bottle king
Cranbury Buy Rite
Joe Canals Lawrenceville
Libbys Lawrenceville
Buy Rite Pennington
WEDNESDAY, March 17th // Shore North + South
Toast Vineland
Joe Canals Millville
Circle Liquors
Passion Vines EHT
Hardys Liquors Mays Landing
Joe Canals Egg Harbor
Joe Canals Fire Road
Buy Rite Ventnor
Breakers
Spirits Forked River
Forked River Wine and Spirits
Spirits 54 Bayville Berkeley
Spirits Fischer Blvd
Wegmans Ocean
Wanamassa Liquors
NJ Wine Gallery Brick
Spirits Brick
Buy Rite Silverton
Toms River Buy Rite
Spirits Jackson
Farmingdale Liquors
B2 Bistro Red Bank
Bottles By Sickles
Tommys Tavern Sea Bright
Gallos Aberdeen
THURSDAY, March 18th // Central North + NorthWest
Wegmans Woodbridge
Joe Canals Woodbridge
Bourbon Street Lebanon
Wegmans Bridgewater
Super Savers
Bottle Republic
Home Wine Hillsborough
Petrocks
Hillsborough Bottle king
Green Turtle North Brunswick
Pinos Gift Baskets
Wine Anthology
Paragon
NJ Wine Seller Cranford
Bareburger Westfield
Jersey Fine Wines new Prov
Buy Rite Union
Main Street Wine Cellar Madison
Capital Craft East Hanover
Garys Wayne
Wayne Bottle King
Liquor Outlet Boonton
Morris Plains Bottle King
Garys Bernardsville
Sandys Flanders
Mansfield Bottle King
Liquor Factory Byram
Market Place
Ledgewood Bottle king
Best Cellars Ledgewood
Shoprite Wharton
StoneWaters
Shoprite Newton
O'Reillys
Milton Inn
Jimmy Geez North
Pioneer
Amazing Grapes
Stoshs
Little Falls Liquors
FRIDAY, March 18th // Bergen + Hudson
Glen Ridge Bottle king
Town Pub Bloomfield
Shoprite Lyndhurst
Rutherford Wine Shoppe
Shoprite Wallington
Shoprite Lodi
DPs Pub
Super Wine Warehouse
Glen Rock Bottle king
Uncorked ho-Ho-Kus
Ramsey bottle king
Linwood Hudson Lights
Corkscrew
High Spirits Bayonne
Tommys Clifton