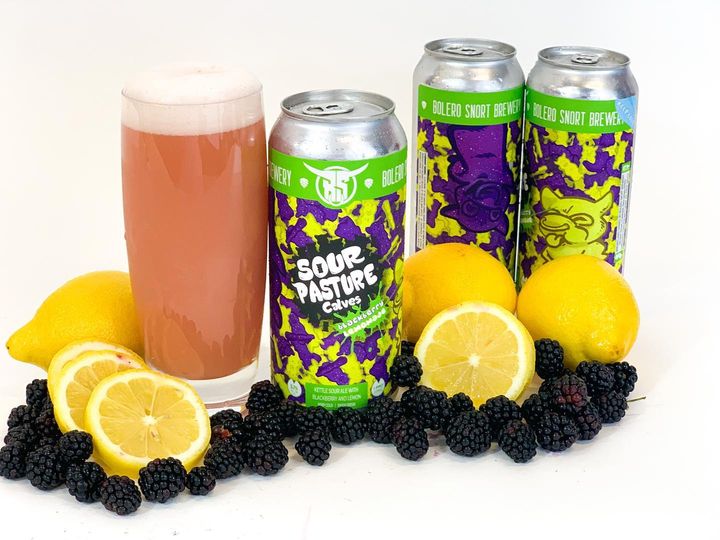 24 Feb

Our New Sour Pasture Calves! Shamoorock Shake Imperial Stout!

We got the canning line swapped back just in time to bring you fresh batch of one of our favorite little sour series to cans for your Friday.
Sour Pasture Calves returns! A little bit sweet and a lotta bit sour…this version is loaded up with
Blackberries and Lemon
! Light and zippy and oh so fun.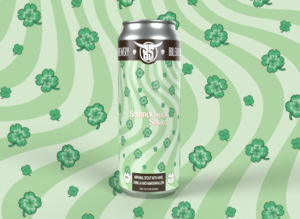 Also this week is a new favorite of ours, Shamoorock Shake!
TUESDAY, February 23rd // Cherry Hill North + South
 Martins
White Eagle Riverside
Roger Wilco Pennsauken
Bottle Stop Gloucester City
Wine Legend Audobon
Canals Bellmawr
Chickies Marlton
Canals Bottlestop Marlton
Maro Bros
Cork N Bottle Mt Holly
Classic Wine Wrightstown
Canals Hamilton
East Windsor Bottle king
Cranbury Buy Rite
Joe Canals Lawrenceville
Hamilton Buy Rite
Libbys Lawrenceville
Buy Rite Pennington
Canals Berlin
Wine Warehouse Sicklerville
House of Brews
Buy Rite Williamstown
Richards Liquors
MunCies Restaurant
Franklinville Liquor mart
Clayton
Landmark Glassboro
Canals Glassboro
5 o'clock Wine
Village Pub Swedesboro
Bourbon and Brews
Wine Warehouse Mantua
Buy Rite West Deptford
Bobkat
Wine Warehouse Gloucester
Kid Rips
Victors Liquors
Colombo Liquors Magnolia
Warwick Wines Hi-Nella
Taunton Forge Liquors
WEDNESDAY, February 24th // Shore North + South
JR Liquors Wall
Amendment 21
Spirits Point Pleasant
Spirits Brick
Buy Rite Silverton
Toms River Buy Rite
Cornerstone
Farmingdale Liquors
Gallos Aberdeen
Save Rite Matawan
NJ Wine Gallery Cliffwood Beach
Garden State Discount Liquor
Canals Bridgeton
Old Oar house
Gleesons
Circle Liquors
Passion Vines EHT
Hardys Liquors Mays Landing
Joe Canals Egg Harbor
Canals Fire Road
Buy Rite Ventnor
Tuckerton Liquors
Spirits Forked River
Spirits Bayville
Spirits Fischer Blvd
THURSDAY, February 25th // Central North
 Bourbon Street Lebanon
Wegmans Bridgewater
Capital Craft Green Brook
Landing Hillsborough
Home Wine Hillsborough
Buy rite Milltown
Jersey Fine Wines East Brunswick
Joe Canals Woodbridge
Wine Anthology
NJ Wine Seller Cranford
Westfield Sunrise Cellars
Buy Rite North Plainfield
Jersey Fine Wines New Prov
Office Summit
Total Wine Union
Buy Rite Union
Wine Barrel Maplewood
Glen Ridge Bottle king
Six Point Pub
Bloomfield Steakhouse
Grand Saloon
Tommys Tavern Clifton
FRIDAY, February 26th // NorthWest + Bergen + Hudson
Buy Rite Hackensack
Hillsdale Bottle King
Wegmans Montvale
Uncorked Ho Ho Kus
Super Wine Warehouse
Garys Wayne
Tiffs Morris Plains
The Office East Hanover
Capital Craft East Hanover
Buy Rite JC
Corkscrew
Buy Rite Fairview
Sedona Tap House
Beer Spot Fort Lee
Bareburger Closter
Midland Brew House
DPs Garfield
Wegmans Hanover
Shoprite Chester
Mountain Valley
Draught House
Mountain Valley Oxford
Mansfield Bottle king
Shoprite Hackettstown Center
Blairstown Wine Gallery
Salt Gastropub
Market Place
Market Tavern
Shoprite Succasunna
Ledgewood Bottle King
Best Cellars Ledgewood
Shoprite Wharton
Shoprite Sparta
Shoprite Newton
Mac and Lindys Vernon
Pioneer
Stoshs