02 Oct

Mootopia Release

Let us help you find your place of ideal well-being with this weeks fresh release!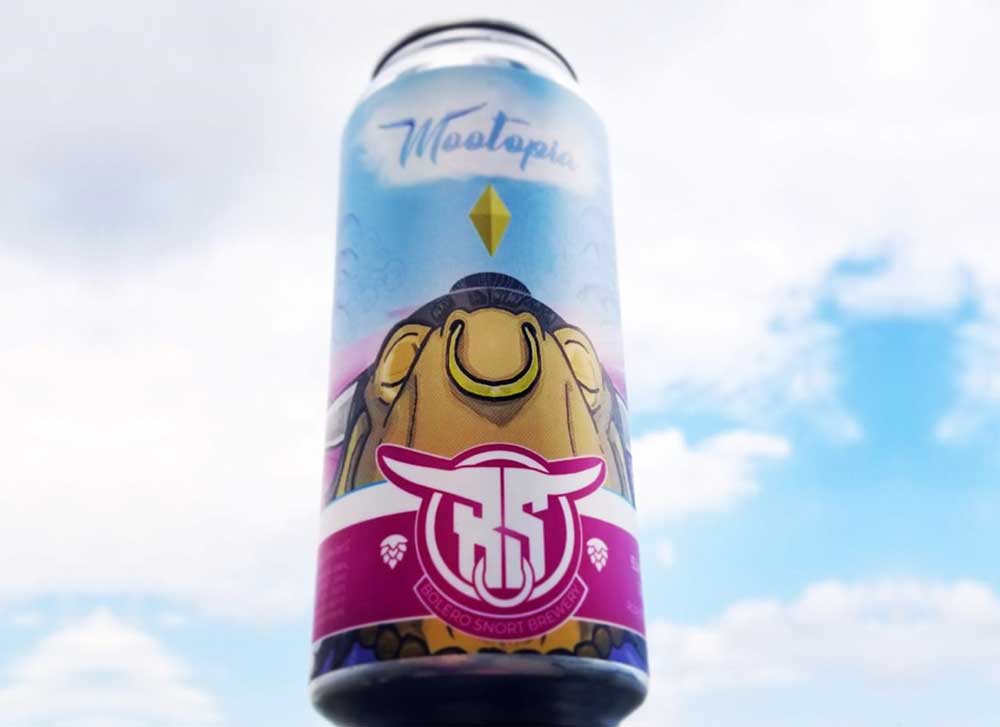 ☁️ MOOTOPIA ☁️ Our new 8.1% DIPA built on a base of pillowy oats and hopped with Cryo Mosaic, Belma and Hull Melon. Drift to a world all is well and every bull lives in bliss. Let the notes of ripe cantaloupe and lime whisk you away on a trip through the clouds.
16oz cans + draft throughout NJ. Limited Philly/NYC/Boston.
🚐 *** CAN DISTRIBUTION DETAILS *** 🚐 
Distribution of MOOTOPIA starts Wednesday, October 2nd and runs through the early part of the week of Oct 7th (with some other goodies mixing in next week).
Check back for daily updates. As always, please give us a chance to get these beers to our retail partners and for them to get them into systems/on shelves. Drop dates/locations are subject to change. Any questions hit us up on social media and we'll do our best to help.
WED, OCT 2nd // Greater Cherry Hill + Hamilton/Princeton 
– Medford Wine and Spirits (NEW SPOT!)
– Canals of Berlin
– Canals Hammonton
– Buy Rite Williamstown
– Shoprite of Washington Township
– Clayton
– Hops and Grapes
– 5 o'clock wine
– Buy Rite West Deptford
– Bobkat
– Cherrywood Liquors
– Victors Liquors
– Wegmans Cherry Hill
– Wegmans Mt Laurel
– Joe Canals Delran
– White Eagle Riverside
– Roger Wilco Pennsauken
– Mt Laurel Wine and Spirits (NEW SPOT!)
– Joe Canals Burlington
– Liquor Barn
– Canals Hamilton
– Ruserts Deli and Food Market (NEW SPOT!)
– East Windsor Bottle King
– Cranbury Buy Rite
– Wegmans Princeton
– Joe Canals Lawrenceville
– Buy Rite Hamilton
– Libbys Lawrenceville
– Buy Rite Pennington
– Pine Creek
THUR, OCT 3rd // Inner 287 + Hillsborough/Brunswicks/Hudson 
– Wegmans Woodbridge
– Joe Canals Woodbridge
– NJ Wine Sellers Cranford
– Park Beverage
– Buy Rite North Plainfield
– Jersey Fine Wine New Prov
– Total Wine Union
– Shoppers wine Union
– Buy Rite Union
– Chatham Bottle King
– Pleasant Valley Foods
– Cedar Grove Liquors
– Glen Ridge Bottle king
– Buy Rite Bloomfield
– Wine Country Bloomfield
– Kellys Belleville
– Clifton Commons
– Shoprite Wallington
– Bourbon Street Lebanon
– Wegmans Bridgewater
– Super Savers
– NJ Wine Sellers Green Brook
– Buy Rite Bound Brook
– Bottle Republic
– Hillsborough Spirits
– Petrocks
– Steeles Wine
– Jersey Fine Wines East Brunswick
– Adelphia Wines East Brunswick
– VW Liquors
– Buy Rite Jersey City
– Wine Dads
– Thirsty Quaker
– Coolvines Powerhouse
– High Spirits Bayonne
FRI, OCT 4th // Bergen + Northwest NJ 
– Total Wine River Edge
– Wegmans Montvale
– Stew Leonards Paramus
– Glen Rock Bottle King
– Super Wine Warehouse
– Grand Opening North Haledon
– Uncorked Hohokus
– Hillsdale Bottle King
– Haworth Wine
– Dumont Bottle King
– Linwood Hudson Lights
– Buy Rite Fairview
– USA Wine Traders Secaucus
– Masons Cellar
– Garys Wayne
– Joe Canals Parsippany
– Shoprite Sunrise Cellars Parsippany
– Wegmans Hanover
– Wine and Whiskey Morris Plains
– Garys Bernardsville
– Adelphia Bernardsville
– Shoprite Chester
– Mansfield Bottle King
– Sandy's Flanders
– Ledgewood Bottle King
– Sandy's Budd Lake
– Liquor Factory Byram
– Milton Inn
– Buy Rite Bloomingdale
– Beef Trust
– Best Cellar Haskell
MON, OCT 7th // North Shore
– Wegmans Ocean
– JR Liquors Wall
– Spirits Unlimited Point Pleasant
– NJ Wine Gallery Brick
– Wine Academy Lakewood
– Spirits Unlimited Jackson
– Bourbon Scotch Beer Lakewood
– Shogun Legends Wall
– Farmingdale Liquors
– Wegmans Manalapan
– Middletown Bottle King
– Garden State Discount