06 Sep

Mooterial World + Audibull + Crumbull Release Details

Fall is just around the corner so get your back to school shopping done with Mooterial World, cheer on your favorite team with Audibull, and snag some Blackberry Crumbull for dessert! Its a new week and we got a bunch of new cans heading your way!

 🛍 Mooterial World 🛍 is a new 7% IPA with a heavy dose of Vic Secret along with a few bags of El Dorado and Citra in support.

Draft and 16oz cans throughout NJ. Limited Philly/NYC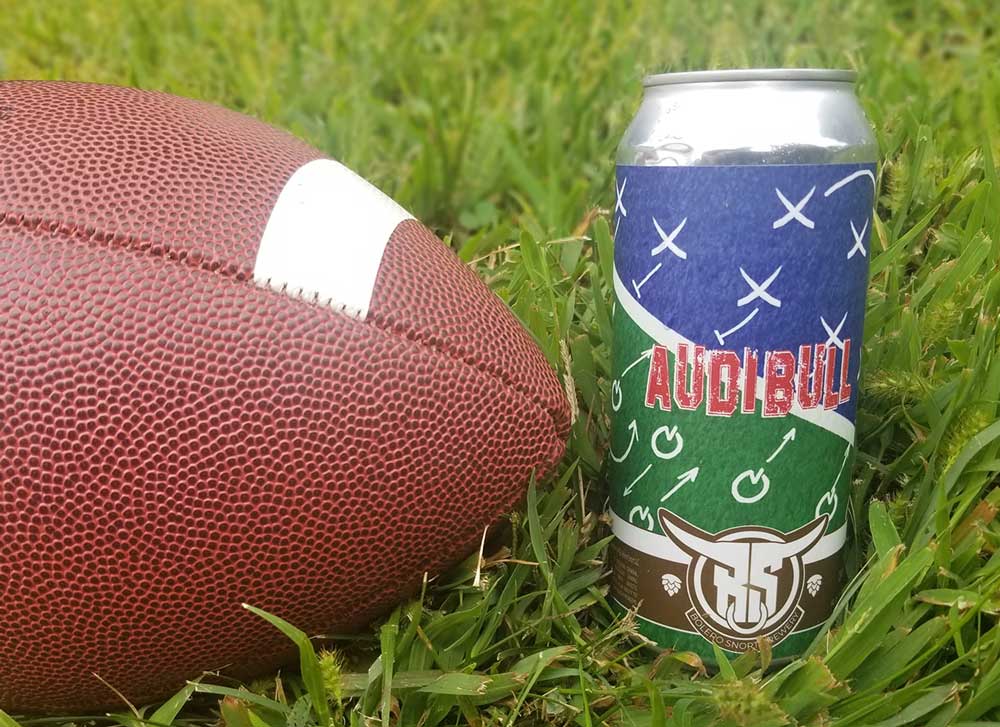 🏈 Football is back so we got a new one for ya when dealing with those ❌s and ⭕️s introducing Audibull a new 4.5% brew fermented nice and crisp and dry hopped with Idaho 7 and Simcoe. Perfect for all your tailgate festivities.
Limited draft + 16oz cans. NJ only.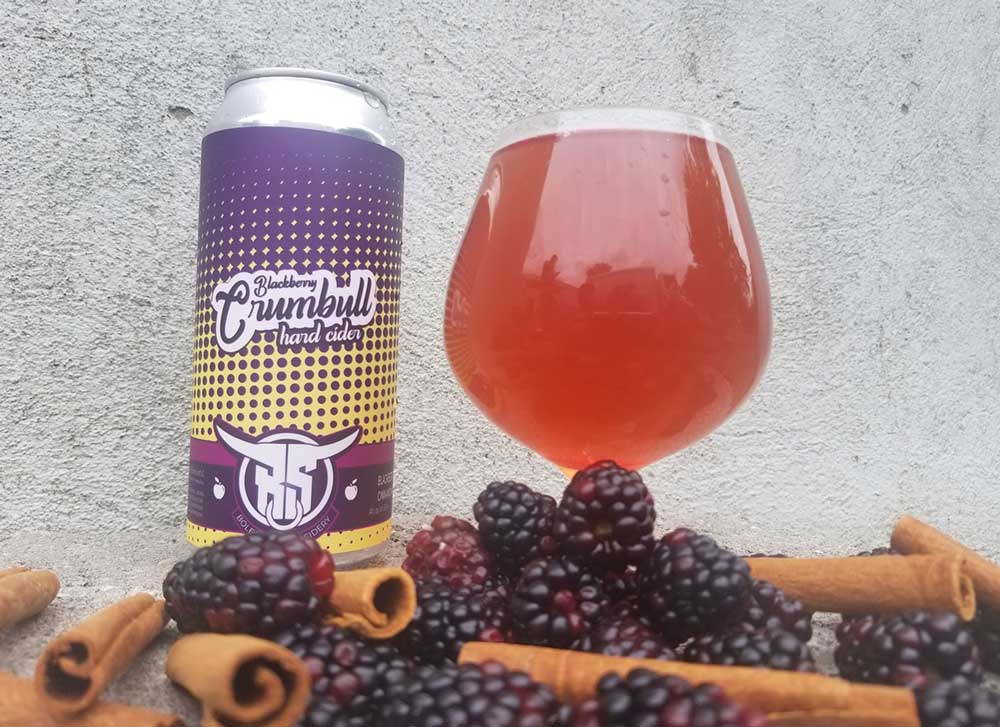 We had so much fun the last time we decided to hit the kitchen again. 🍇 🍎 Blackberry Crumbull 🍎 🍇 cider with blackberry, cinnamon, nutmeg and a hint of milk sugar for some added body.
Limited draft + 16oz cans. NJ only.
🚐 *** CAN DISTRIBUTION DETAILS *** 🚐 
Distribution of Mooterial World starts Thursday, Sept 5th, Audibull and Blackberry Crumbull join in Friday, Sept 6th and will run through the week of September 9th.
Check back for daily updates. As always, please give us a chance to get these beers to our retail partners and for them to get them into systems/on shelves. Drop dates/locations are subject to change. Any questions hit us up on social media and we'll do our best to help.
THU, SEPT 5th // Greater Cherry Hill + Hamilton/Princeton
***MOOTERIAL WORLD ONLY***
– Cork N Bottle Haddon
– Bobkat
– Wine Warehouse Glouchester
– Buy Rite West Deptford
– Wine Warehouse Mantua
– 5 O'clock wines
– Canals Glassboro
– Hops and Grapes
– Clayton
– Shoprite of Washington Township
– Buy Rite Williamstown
– Canals Berlin
– Classic Wines Wrightstown
– Wegmans Mt Laurel
– Martins
– Joe Canals Delran
– White Eagle Riverside
– Roger Wilco Pennsauken
– Canals Bottle Stop Marlton
– Liquor Loft
– Joe Canals Burlington
– Liquor Barn
– Canals Hamilton
– East Windsor Bottle king
– Cranbury Buy Rite
– Wegmans Princeton
– Joe Canals Lawrenceville
– Buy Rite Hamilton
– Blend
– Libbys Lawrenceville
– Buy Rite Pennington
– Pine Creek
FRI, SEPT 6th // Inner 287 + Hillsborough/Brunswicks/Hudson
– Wine Anthology
– Sunrise Cellars Westfield
– Fanwood Liquors
– Park Beverage
– Buy Rite North Plainfield
– Ridge Fine Wines
– Shoppers Wine Union
– Buy Rite Union
– Wine Barrel
– Chatham Bottle King
– Livingston Bottle King
– Fine Wines Livingston
– Pleasant Valley Food
– Cedar Grove Liquors
– Verona Wine Cellar
– Buy Rite Bloomfield
– Wine Country Bloomfied
– Clifton Commons
– Shoprite Wallington
– Shoprite of Clifton
– Wegmans Woodbridge
– Joe Canals Woodbridge
– Bourbon Street Lebanon
– Wegmans Bridgewater
– Super Savers
– Buy Rite Bound Brook
– Bottle Republic
– Hillsborough Spirits
– Petrocks
– Hillsborough Bottle King
– Steeles wine
– Buy Rite Milltown
– Buy Rite Monroe
– VW Liquors
– Blu Alehouse Woodbridge
– NJ Wine Seller
– Buy Rite Jersey City
– Cork City
– Corkscrew
– Thirsty Quaker
– Coolvines Powerhouse
– Barcade JC
– Jersey Wine and Spirits JC
– High Spirits Bayonne
MON, SEPT 9th // Bergen + Northwest NJ
– Total Wine River Edge
– Fairway Paramus
– Wegmans Montvale
– Ramsey Bottle King
– Glen Rock Bottle King
– Super Wine Warehouse
– Grand Opening North Haledon
– Uncorked HoHoKus
– Haworth Wine
– Dumont Bottle King
– Linwood Hudson Lights
– Buy Rite Fairview
– Bottle Co North Bergen
– USA Wine Trader Secaucus
– USA Wine Traders Saddle Brook
– Hackensack Liquors
– Buy Rite Hackensack
– Shoprite of Little Falls
– Gary's Wayne
– Wayne Bottle King
– Wine Outlet Boonton
– Joe Canals Parsippany
– Wegmans Hanover
– Morris Plains Bottle King
– Wine + Whiskey Morris Plains
– Gary's Bernardsville
– Adelphia Bernardsville
– Shoprite of Chester
– Draught House Washington
– Mansfield Bottle King
– Liquor Factory Byram
– Ledgewood Bottle King
– Best Cellar ledgewood
– Shoprite of Wharton
– Milton Inn
– Buy Rite Bloomingdale
– Best Cellar Haskell
– Beef Trust
TUES, SEPT 10th // North Shore
– Wegmans Manalapan
– Wegmans Ocean
– JRs Wall
– Spirit of 76
– B2 Point Pleasant
– NJ Wine Gallery Brick
– Wine Academy Lakewood
– Spirits Jackson
– Spirits Lakewood
– Farmingdale Liquors
– Wanamassa Liquors
– Middletown Bottle King
– Garden State Discount
WED, SEPT 11th // South Shore
– Toast Vineland
– Gleesons
– Circle Liquors
– Joe Canals Fire Road
– Joe Canals Grand Rio
– Tuckerton Liquors
– Spirits Unlimited Manahawkin
– Meyers Liquors Barnegat
– Spirits Unlimited Forked River
– Forked River Wine and Spirits
– Spirits Unlimited 437 Bayville
– Spirits UnlimitedOrtley
– Spirits UnlimitedBrick
– Tre Pizza Brick
– Gerards
– Spirits Unlimited Point Pleasant
THU, SEPT 12th // Greater Cherry Hill + Hamilton/PrincetonSouth Shore
***AUDIBULL + BLACKBERRY CRUMBULL / got WORLD last weeek***
– Cork N Bottle Haddon
– Warwick Wine Hi-Nella
– Wine Warehouse Glouchester
– Bobkat
– Berkley Clarksboro
– Buy Rite West Deptford
– G's Liquors
– Wine Warehouse Mantua
– Logan Liquor Mart
– Five O'Clock wines
– Canals Glassboro
– Clayton Liquors
– Kennys Liquors
– Shoprite of Washington Township
– Buy Rite Williamstown
– Wine Warehouse Sicklerville
– Canals Berlin
– Joe Canals Hammonton
– Picalilli Inn
– Murphys Tabernacle
– Wegmans Mt. laurel
– Martins
– Joe Canals Delran
– White Eagle Riverside
– Roger Wilco Pennsauken
– Wegmans Cherry Hill
– Wineworks
– Canals Bottlestop Marlton
– Cork N Bottle Mt. Holly
– Joe Canals Burlington
– Liquor Barn
– Classic Wine Wrightstown
– Wildflowers too
– East Windsor Bottle King
– Cranbury Buy Rite
– Wegmans Princeton
– Joe Canals Lawrenceville
– Buy Rite Hamilton
– Blend Bar + Bistro
– Libbys Lawrenceville
– Buy Rite Pennington
– Pine creek