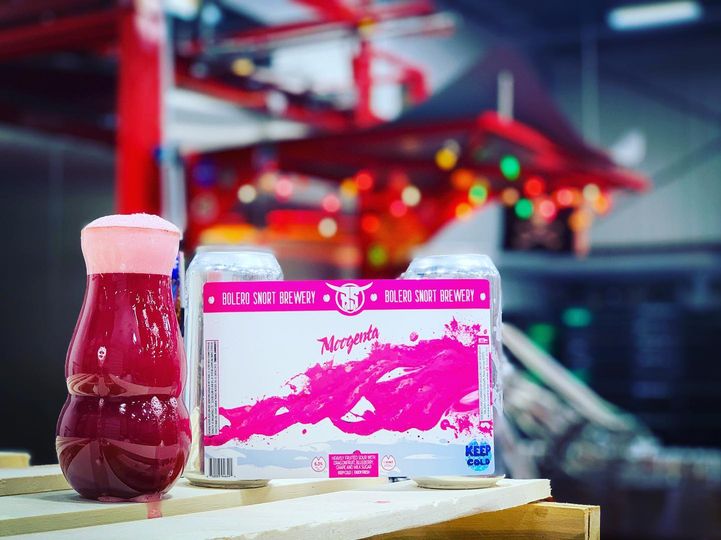 24 Mar

Moojito Returns! Our New Colors Series! And Dodgebull Fights Flies onto shelves!
Live Bold! Embrace your inner Color with the first entry in our brand new heavily fruited sour series with Moogenta!
Splashing onto the scene with vibrant explosions of
DragonFruit and Blueberry
smoothed over our silky sour base with a kiss of milk dust.
Be Creative! Take Risks! Paint a blast of flavor across your palete with this blend of fruits and Let the Colors Run!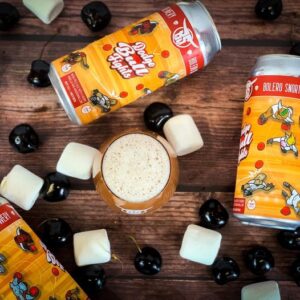 You may be able to dodge a wrench, but you don't want to dodge this one. Introducing, Dodgebull Fights, the latest entry into our projectile weaponry series, and this one isn't just for all of you average Joe's. Walloped with Cryo Mosaic, Lotus and Idaho Gem. Fermented on a blend of tart and sweet cherry before final conditioning upon a second dose of fruit and a whole arsenal of marshmallow.
While we can't know for sure, we can only assume Chuck Norris gives it two big thumbs up.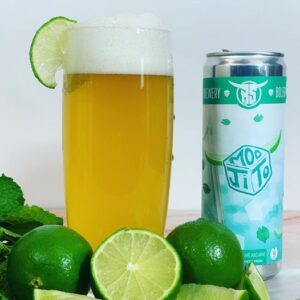 Freshly back and now in new 6 packs of sleek cans, Moojito is our cocktail inspired lager with lime juice and fresh mint. Spring has sprung and we've got your warm weather drinking beers ready!
TUESDAY, March 23rd // Cherry Hill North + South
Canals of Berlin
House of Brews
PJ Whelians Washington
Buy Rite Williamstown
Richards Liquors
Clayton
Hops and Grapes
Canals Glassboro
5 o'clock Wines
Wine Warehouse Mantua
Buy Rite West Deptford
Bobkat
Wine Warehouse Gloucester
Cherrywood Liquors
The Mile
Canals Bellmawr
Bottlestop Gloucester City
Wine Legend Audubon
Columbo Liquors Magnolia
Warwick Wines Hi-Nella
Colombo Liquors Gibbsboro
Medford Wine
VG Liquors
Total Wine Cherry Hill
Roger Wilco Pennsauken
Esquire Liquors
Mt Laurel Wines
Wineworks
Rastelli Market Fresh
Canals Bottlestop Marlton
Cork N Bottle Mt Holly
Liquor Barn
Canals Hamilton
Buy Rite Yardville
Cranbury Buy Rite
Buy Rite Hamilton
Libbys Lawrenceville
Buy Rite Pennington
Rocky Hill Tavern
Pine Creek
WEDNESDAY, March 24th // Shore North + South
Wine Academy Lakewood
NJ Wine Gallery
Spirits Brick
Buy Rite Silverton
Spirits Fischer Blvd
Spirits Crossroads
Spirits Bayville
Forked River Wine and Spirits
Spirits Forked River
Tennessee Ave Beer Hall
Joe Canals Fire Road
Passion Vies EHT
Hardys Liquors Mays Landing
Ramtown Liquors
Farmingdale Liquors
JR Liquors Wall
Amendment 21
B2 Point Pleasant
Bottles By Sickles
Royal Atlantic
Buy Rite Holmdel
NJ Wine Gallery Cliffwood Beach
THURSDAY, March 25th // Central North + Northwest
Bourbon Street Lebanon
Wegmans Bridgewater
Liquor Barn Raritan
Super Savers
Bottle Republic
Home Wine Hillsborough
Petrocks
Hillsborough Bottle King
Ryans Pub
Tap and Growler Sayreville
VW Liquors
Wegmans Woodbridge
Joe Canals Woodbridge
Irving Inn
Wine Anthology
NJ Wine Seller Cranford
Hickory Chatham
Glen Ridge Bottle King
Bloomfield Steakhouse
Shoprite Clifton
Wegmans Hanover
Morris Plains Bottle king
Wine and Whiskey Morris Plains
Town Bar and Kitchen
Garys Bernardsville
Sandys Flanders
Mansfield Bottle King
Sandys Budd Lake
Ledgewood Bottle king
Stonewaters
O'Reillys Newton
Shoprite Sparta
Mac and Lindys
Milton Inn
Beef Trust
FRIDAY, March 26th // Bergen + Hudson
Dumont Bottle King
Hillsdale Bottle King
Ramsey Bottle King
Uncorked Ho Ho Kus
Glen Rock Bottle King
Super Wine Warehouse
Blackjack Mulligans Hawthorne
Midland Brew House
Blackjack Mulligan Garfield
Shoprite Lodi
USA Wine Traders Saddle Brook
ReBar
Westwood Super Cellars
Haworth Wine
Royal Wine and Liquors Oradell
Beer Spot Fort Lee
Plank Road Inn
Corkscrew bar
High Spirits Bayonne
Shoprite Lyndhurst