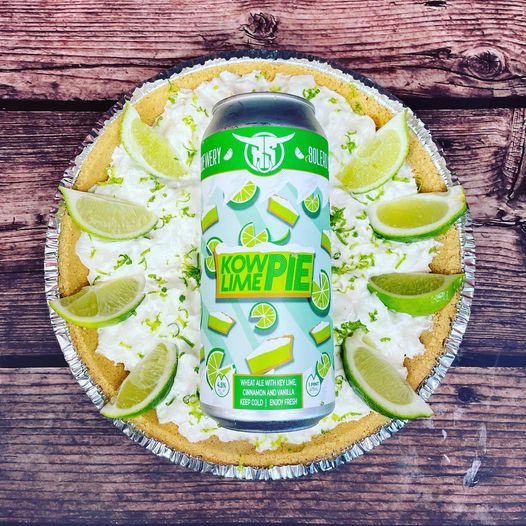 28 May

Memorial Day Weekend Releases!!!

Kow Lime Pie our 4.5% Dessert inspired wheat with a graham crackery grist, brewed with cinnamon, fermented on key lime and finished of vanilla. A great sipper in this summer-esk weather.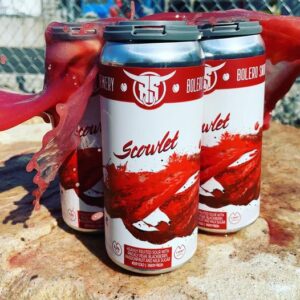 Bursting with flavor…the next entry in our Colors series
Scowlet
6.3% Smoothie Sour chock full of Prickly Pear and Blackberry with a bit of Passionfruit to round things out.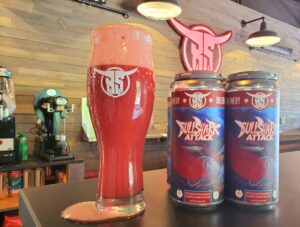 Take a bite out of your work week with Bullshark Attack, fresh to the taps and cans and loaded to the brim with Blackberry, Cherry, Passionfruit and Raspberry.
TUESDAY, May 25th // Cherry Hill South + North
Canals of Berlin
Buy Rite Williamstown
Clayton
Canals Glassboro
Wine Warehouse Mantua
Buy Rite West Deptford
Bobkat
Wine Warehouse Glouchester
Cherrywood Liquors
Warwick Wines HiNella
Colombo Liquors Magnolia
Pour House Westmont
Total Wine Cherry Hill
Nugents
Rastelli Market Fresh
Wineworks
Roger Wilco Pennsauken
White Eagle Riverside
Cork N Bottle Mt Holly
Canals Burlington
East Windsor Bottle king
Libbys Lawrenceville
Buy Rite Pennington
Hamilton Tap and Grill
Princeton Bottle king
Rocky Hill Inn
WEDNESDAY, May 26th // Shore South + North
Canals Bridgeton
Joe Canals Rio Grande
Colliers Liquors Cape May
Joe Canals Egg Harbor
Spirits Crossroads
Buy rite Toms River
Spirits Brick
NJ Wine Gallery
Shogun Legends Wall
Wanamassa Liquors
Ramtown Liquors
B2 Point Pleasant
Spirits Point Pleasant
Wine Academy Lakewood
Cornerstone
Spirits Jackson
Farmingdale Liquors
Delvettos
Tinton Falls Buy Rite
Little Silver Bottle Shop
B2 Bistro Red Bank
Tommys Sea Bright
Royal Atlantic
Gallos Aberdeen
THURSDAY, May 27th // NorthWest + Central North
Garys Wayne
Wayne Bottle King
Wine and Whiskey Pine Brook
Wegmans Hanover
Tommys Morris Plains
Morris plains Bottle King
  Capital Craft East Hanover
Mayo PAC
Stirling Hotel
Garys Bernardsville
Redwoods
Mansfield Bottle King
Liquor Factory Byram
Ledgewood Bottle King
Best Cellars Ledgewood
Shoprite Wharton
Stew n Dollys
Mac and Lindys
Jimmy Geez North
Beef Trust
Wegmans Bridgewater
Super Savers
Capital Craft Green Brook
Oak Tree South Plainfield
Bottle Republic
Landing Hillsborough
Petrocks
Hillsborough Bottle King
Pinos Gift Basket
Wegmans Woodbridge
Joe Canals Woodbridge
Paragon
Cranford Hotel
NJ Wine Seller Cranford
Buy Rite Union
Office Tavern Summit
Chatham Bottle King
Livingston Bottle king
Glen Ridge Bottle King
FRIDAY, May 28th // NorthEast + Shore Cleanup
Union Plaza Liquors
Portside
Yorktown Wine
Shoprite Lodi
Wegmans Montvale
Ramsey Bottle King
Anthonys Coal Fired Ramsey
ReBar
Midland Brew House
Glen Rock Bottle King
Glen Rock Inn
Super Wine Warehouse
Blackjack Mulligans Hawthorne
Bareburger Ridgewood
Hearth and Tap Montvale
Garys Closter
Buy Rite Fairview
Cork Wines Hoboken
Corkscrew Bar
Buy Rite JC
Barcade JC
Shoprite Lyndhurst
Blackjack Mulligans Garfield