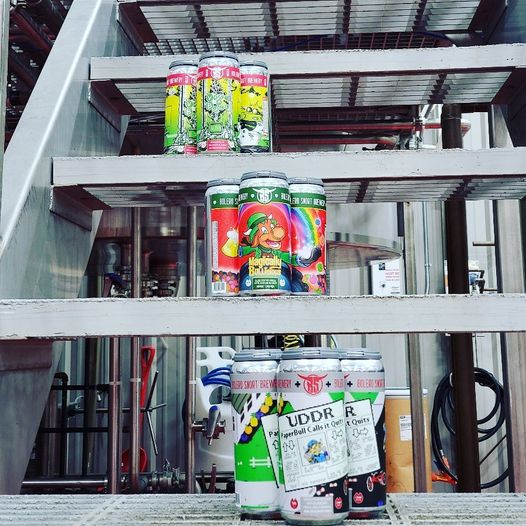 09 Mar

Magically Bullicious! Variabull013! UDDR!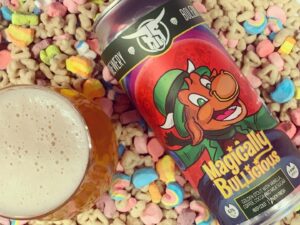 Magically Bullicious
our Golden Stout brewed with fluffy oats and milk sugar, conditioned on freshly roasted cocoa nibs and locally roasted coffee before being finished with marshmallow!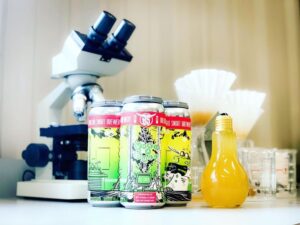 New drop from our Mad Scientists
We took one of our favorite hoppy grists and let our kettle souring bugs get to work…after an extended souring we fermented with our house hazy strain and dry hopped this little number with Motueka, El Dorado and Cryo Ekuanot. Way to easy drinking candied sour lemon lime candy for 7.8%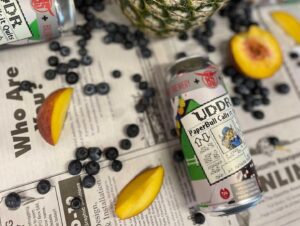 Plus snag delivery with the next entry of
UDDR: PaperBull Calls it Quits!
A heavily fruited kettle sour loaded with blueberry, peach and pineapple.
TUESDAY, March 9th // Cherry Hill North + South
Canals Berlin
Cinder Bar Williamstown
Buy Rite Williamstown
Richards Liquors
Clayton
Chickies Glassboro
Hops and Grapes
Canals Glassboro
Timberline Wine
Wine Warehouse Mantua
Buy Rite West Deptford
Bobkat
Wine Warehouse Gloucester
Kid Rips
The Mile
Warwick Wines Hi-Nella
Colombo Liquors Magnolia
Victors Liquors
Canals Bellmawr
Canals Mt Ephraim
Bottle Stop Gloucester City
Wine legend Audubon
Cork N Bottle Haddon
Pour House Westmont
Martins
Joe Canals Delran
White Eagle Riverside
Mt Laurel Wine and Spirits
Wineworks
Taunton Forge Liquors
O'Connors
Classic Wines Wrightstown
Ole Towne Pub Bordentown
Chickies Bordentown
Buy Rite Yardville
Cranbury Buy Rite
Joe Canals Lawrenceville
Libbys Lawrenceville
Buy Rite Pennington
WEDNESDAY, March 10th // Shore North + South
 JR Liquors Wall
Amendment 21
Spirits Point Beach
NJ Wine Gallery Brick
Spirits Brick
Buy Rite Silverton
Farmingdale Liquors
Delvettos
Wanamassa
Little Silver Bottle Shop
Bottles By Sickles
The Cellar
Buy Rite Holmdel
Canals Bridgeton
Canals Millville
Hardys Liquors Mays Landing
Passion Vines EHT
Bootleggers
Terrace Tavern
Shell Liquors
Spirits Forked River
Spirits Fischer Blvd
Wine Academy Lakewood
Toms River Buy Rite
Spirits Jackson
Garden State Discount
THURSDAY, March 11th // NorthWest
Garys Wayne
Wayne Bottle King
Long Hill Liquors
Wegmans Hanover
Wine and Whiskey Chester
Ledgewood Bottle King
Shoprite Succasunna
Sandys Flanders
Shoprite Hackettstown Center
Blairstown Wine Gallery
Jimmy Geez North
Maggies Ringwood
Beef Trust
Hansils Oakland
The Yard Haledon
Wine and Beverage Depot
FRIDAY, March 11th // Bergen + Hudson + Central North
Shoprite Lodi
Bin 52
Dumont Bottle King
Westwood Super Cellar
Ramsey Bottle King
Super Wine Warehouse
Blackjack Mulligans Hawthorne
Sedona Tap House
Blackjack Mulligans Secaucus
Wine Dads
Buy Rite Kearny
Glen Ridge Bottle King
Merit Montclair
Verona Inn
Clifton Commons
Shoprite Lyndhurst
Shoprite Wallington
Garys Bernardsville
Bourbon Street Lebanon
Wegmans Bridgewater
Super Savers
NJ Wine Sellers Green Brook
Cub Liquors Middlesex
Bottle Republic
Landing Hillsborough
Home Wine Hillsborough
Garden State bar
Adelphia
Jersey Fine Wines East Brunswick
Raritan Discount Liquors
Joe Canals Woodbridge
Blu Alehouse Woodbridge
Irving Inn
Paragon
Cranford Hotel
NJ Wine Sellers Cranford
Fanwood Liquors
Jersey Fine Wines New Prov
Livingston Bottle king
Buy Rite Union