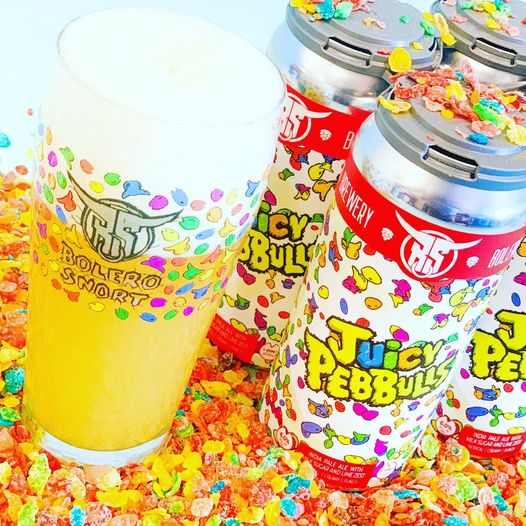 09 Apr

Juicy Pebbulls!! And our Pink Boots/Twin Elephant Collab!

This week we have something extra special to offer.  Caitlyn, our brewer and QA/QC specialist had been working on this one for a while.  Wallet Probullems is a very special Pink Boots Society collaboration with Cindy Derama from Twin Elephant Brewing.  This DDH IPA included some of our biggest dry hops today – full of Pink Boots Blend along with a bit of Cryo Cashmere and Cryo Citra. A fitting tribute to all of the great woman out there kicking @ss in the brewing industry – and it is absolute fire.  Don't sleep on this one.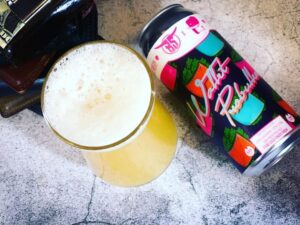 Rolling out with it, we have fresh batches on Juicy Pebbulls and Hooffa Pilsner.  Juicy continues to be a fan favorite for us!
TUESDAY, April 6th // Cherry Hill North + South
Canals Berlin
House of Brews
Buy Rite Williamstown
Richards Liquors
Clayton
Hops and Grapes
Buy Rite West Deptford
Canals Glassboro
5 o'clock Wines
Bobkat
Wine Warehouse Gloucester
Cherrywood Liquors
Kid Rips
Canals Mt Ephraim
Bottlestop Gloucester City
Colombo Liquors Magnolia
Warwick Wines Hi-Nella
Colombo Liquors Gibbsboro
Nugents
Wegmans Cherry Hill
Total Wine Cherry Hill
Roger Wilco Pennsauken
Wineworks
Canals Bottlestop Marlton
Buy Rite Hamilton
Cranbury Buy Rite
Jamesburg Liquors
Libbys Lawrenceville
Buy Rite Pennington
Readington Wine and Spirits
WEDNESDAY, April 7th // Shore North + South
Canals Bridgeton
Joe Canals Millville
Joe Canals Rio Grande
Circle Liquors
Hardys Liquors Mays Landing
Joe Canals EHT
Joe Canals Fire Road
Buy Rite Ventnor
Terrace Tavern
Breakers
Spirits Bayville
Spirits 54 Bayville/ Berkeley
Wegmans Ocean
Wanamassa Liquors
JR Bevco Wall
Amendment 21
Spirits Point Pleasant
Wine Academy Lakewood
Spirits Brick
Buy Rite Silverton
Toms River Buy Rite
Spirits Jackson
Farmingdale Liquors
Delvettos Pizza
Tommys Tavern Seas Bright
Gallos Aberdeen
NJ Wine Gallery Cliffwood
THURSDAY, April 8th // Central North +  NorthWest
Garys Wayne
Wayne Bottle King
USA Wine Traders Wayne
Wine Outlet Boonton
Marriott Hanover
Tiffs Morris Plains
Hops/ Famished Frog
Garys Bernardsville
Mansfield Bottle King
Blairstown Wine
Bear Brook Valley
Liquor Factory Byram
Liquor Factory Hopatcong
Ledgewood Bottle King
Best Cellars Ledgewood
Shoprite Wharton
Liquor Factory Lake Hopatcong
Shoprite Sparta
Mac and Lindys
Jimmy Geez North
Beef Trust
Wegmans Woodbridge
Joe Canals Woodbridge
Wegmans Bridgewater
Super Savers
NJ Wine Sellers Green brook
Capital Craft Green Brook
Main Street Liquors Bound Brook
Bottle Republic
Liquor Barn Raritan
Petrocks
Paragon
Cranford Hotel
NJ Wine Seller Cranford
Fanwood Liquors
Stirling Hotel
Coda Kitchen
River Grille
Garys Madison
Capital Craft East Hanover
Livingston Bottle king
Anthony's Coal Fired Livingston
Cedar Grove Liquors
FRIDAY, April 9th // Bergen + Hudson
Brookdale Wine Country
Glen Ridge Bottle King
Merit Montclair
MC Hotel
Tommys Tavern Clifton
Shoprite Clifton
Wine and Beverage Depot Totowa
Super Wine Warehouse
Glen Rock Bottle king
Super Cellars Ridgewood
Ramsey Bottle King
Wegmans Montvale
Westwood Super Cellars
Midland Brew House
USA Wine Traders Saddle Brook
Shoprite Lodi
Linwood Hudson Lights
8th Street Tavern
Thirsty Quaker
Buy Rite Kearny
Lucky 7 Liquors