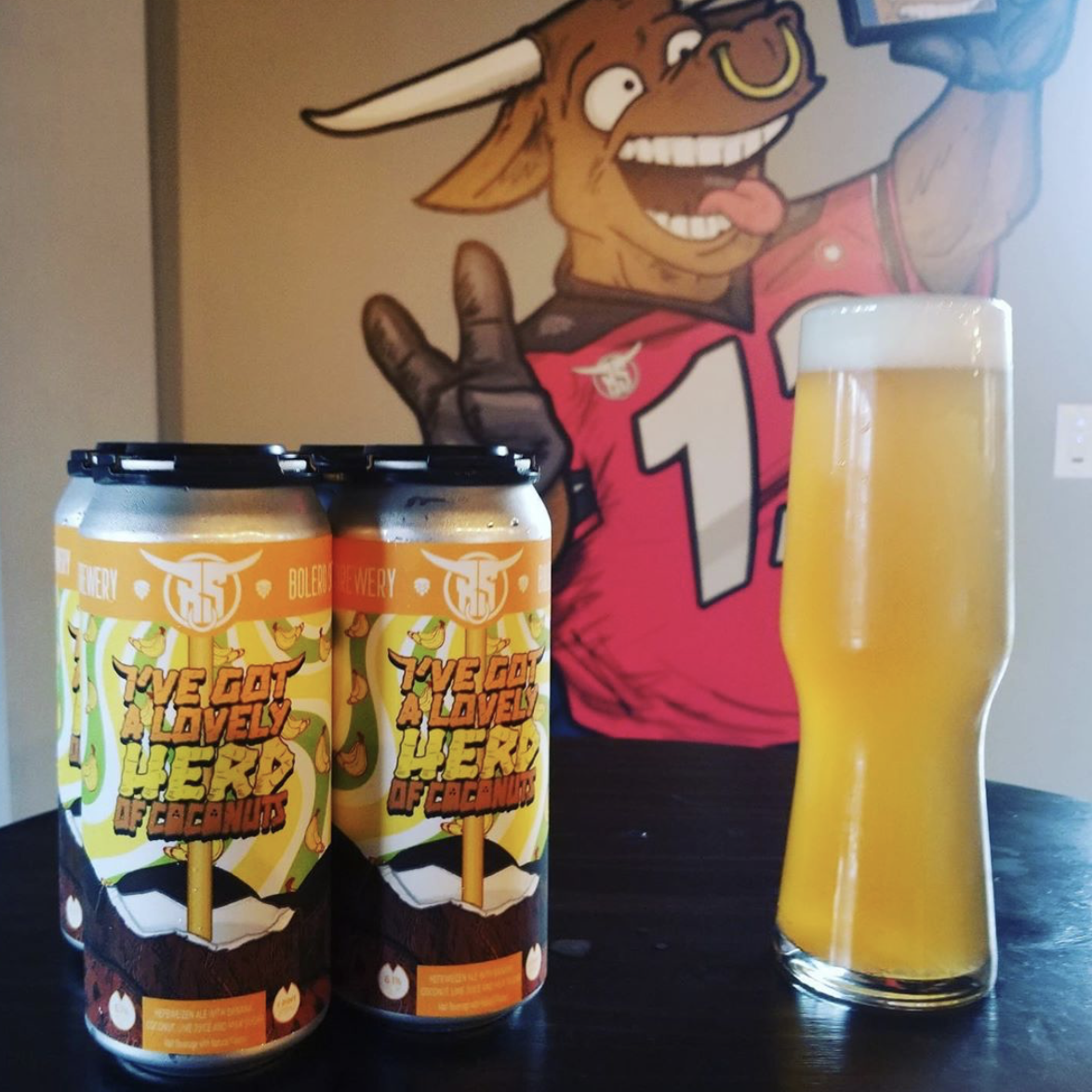 16 Jun

I've Got a Lovely + Juicy Pebbulls Distribution

🍌 I've Got a Lovely Herd of Coconuts 🥥 is a new 6.1% Daiquiri 🍹 inspired Hefeweizen brewed with milk sugar, fermented on banana puree, and conditioned on vanilla and hundreds of pounds of coconut flakes.

Available for Home Delivery. Limited Retail Distribution of 16oz 4packs. NJ only.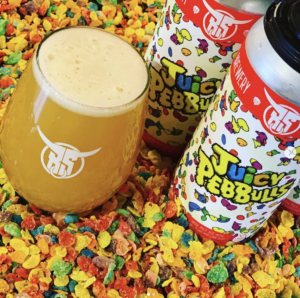 🥣 Juicy Pebbulls 🥛 our favorite breakfast cereal inspired IPA returns! Hopped with Cashmere, Lotus, Michigan Copper and Citra then finished with lime zest on a oat heavy base with milk sugar, this aromatic fruit medley treat is sure to please. What better a way to start your day!
Available for Home Delivery. Retail Distribution of 16oz 4packs throughout NJ. Limited PA.
🚐 *** CAN DISTRIBUTION DETAILS *** 🚐 
Distribution of  begins Tuesday, June 16th and will run through the end of the week. For a listing of how are partners are handing sales in these times visit: https://bolerosnort.com/findbolero/
Check back for daily updates. As always, please give us a chance to get these beers to our retail partners and for them to get them into systems/on shelves. Drop dates/locations are subject to change. Any questions hit us up on social media and we'll do our best to help.
Tuesday, June 16th // Inner 287 
Bourbon Street Lebanon
Wegmans Bridgewater
Liquor Barn Raritan
Super Savers
NJ Wine Sellers Green Brook
Petrocks
Home Wines Hillsborough
Bottle Republic
VW Edison
Wittys South River
Tap and Growler Sayreville
Wegmans Woodbridge
Paragon
Crossroads Garwood
Sunrise Cellars Westfield
Park Beverage
Stirling Hotel
Total Wine Union
Buy Rite Union
Verona Inn
Kellys Belleville
Clifton Commons
Shoprite Wallington
Shoprite Liquors Clifton
Wednesday, June 17th // Greater Cherry Hill + Hamilton/Princeton
Murphys Tabernacle
Otts Medford
Medford Wine
Canals Berlin
House of Brews
Buy Rite Williamstown
Richards Liquors
Clayton Liquors
Canals Glassboro
Timberline Wine
Center Square Tavern
Wine Warehouse Mantua
Buy Rite West Deptford
Bobkat
Wine Warehouse Gloucester
Cherrywood Liquors
Colombo Liquors Gibbsboro
Warwick Wine Hi-nella
Colombo Liquors Magnolia
VG Liquors
Canals Bellmawr
Bottle Stop Gloucester City
Cork N Bottle Haddon
Pour House Westmont
Wegmans Cherry Hill
Joe Canals Delran
White Eagle Riverside
Roger Wilco Pennsauken
Wine Works
Canals Bottlestop Marlton
Maro Brothers
Cork N Bottle Mt Holly
Classic Wines Wrightstown
Liquor Barn
Buy Rite Yardville
Canals Hamilton
East Windsor Bottle King
Cranbury Buy Rite
Joe Canals Lawrenceville
Buy Rite Hamilton
Libbys Lawrencville
Pine Creek Liquors
Thursday, June 18th // North + South Shore
Wegmans Ocean
JR Liquors Wall
NJ Wine Gallery Brick
Spirits Unlimited Brick
Buy Rite Silverton
Wine Academy lakewood
Buy Rite Toms River
Spirits Unlimited Jackson
Farmingdale Liquors
Wanamassa
Court Liquors
Little Silver Bottle Shop
Bottles By Sickles
Middletown Bottle King
Save Rite Matawan
Garden State Discount
Irving Inn
Canals Bridgeton
Canals Millville
Gleesons
Circle Liquors
Hardys Liquors Mays Landing
Joe Canals Egg Harbor
Joe Canals Fire Road
Tuckerton Liquors
Terrace Tavern
Shell Liquors
Spirits Unlimited Forked River
Spirits Unlimited Bayville
Spirits Unlimited Crossroads
Chef Mikes ABG
Friday, June 19th // Bergen/Hudson + Northwest NJ
Shoprite Lodi
Total Wine River Edge
Wegmans Montvale
Ramsey Bottle King
Long Hill Liquors
Grand Opening North Haledon
Super Wine Warehouse
Ridgewood Super Cellars
Uncorked HoHoKus
Hillsdale Bottle King
Super Cellars Westwood
Barrel and Brew New Milford
Linwood Plaza
Linwood Hudson Lights
Buy Rite Union City
Backyard Bar Hoboken ((NEW))
Buy Rite Jersey City
Headroom Jersey City  ((NEW))
Thirsty Quaker
Buy Rite Kearny
Hackensack Liquors
USA Wine Traders Saddle Brook
Plank Pizza
Rutherford Wine Shoppe
Mason Cellar
Annabellas
Sunrise Cellars Caldwell
Shoprite Parsippany
Wegmans Hanover
Garys Bernardsville
Redwoods
Shoprite Chester
Sandys Flanders
Shoprite Hackettstown Center
Shoprite Byram
Liquor Factory Byram
Sandys Budd Lake
Marketplace
Best Cellars ledgewood
Ledgewood Bottle King
Shoprite Wharton
Shoprite Sparta
Shoprite Franklin
Milton Inn
Beef Trust
USA Wine Traders Wayne
Garys Wayne
Anthonys Coal Fired Pizza Wayne
Wayne Bottle King