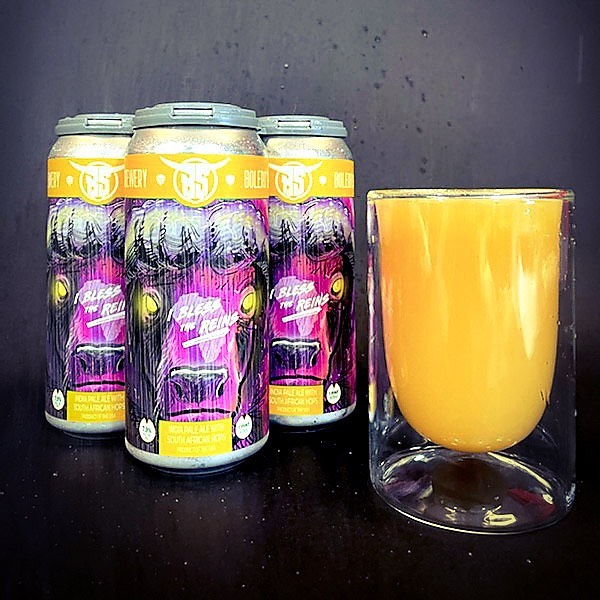 27 Apr

I Bless the Reins! Down in New Jersey! & The Herd of Coconuts is Back!
Hear the hooves echoing tonight! Make sure to catch your flight through pillowy clouds soaring with fluffy flaked and malted oats. Seek to cure what's deep inside with Southern Star and a kiss of Citra in the kettle . Dry hopped with rising moutains of Southern Passion and drip drops of Citra Lupulin and Simcoe Dust.
.
I Bless the Reins returns!
Hurry friends its waiting here for you! Its gonna take a lot to drag this away from moo. Its nothing that a hundred bulls or more could never brew. Take the reins and down this one…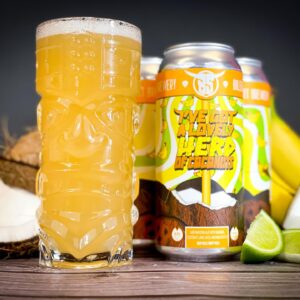 We're getting ready for those warm weather vibes with the return of our Daiquiri inspired Dessert Hefe
I've Got a Lovely Herd of Coconuts
What started as a traditional hefe is now anything but, having spend time grazing on heaps of coconut and banana puree, then splashed with lime.
TUESDAY, April 27th // Cherry Hill South
Ott's Medford
Canals Berlin
Buy Rite Williamstown
Richards Liquors
Clayton
Chickies Glassboro
Canals Glassboro
Timberline Wine
5 O'clock Wine
Berkeley Clarksboro
Buy Rite West Deptford
Wine Warehouse Gloucester
Unos Deptfrod
Warwick Wines Hi-Nella
Colombo Liquors Magnolia
Canals Bellmawr
Bottle Stop Gloucester County
Wine Legend Audubon
Pour House Westmont
PJ Whelians Haddonfield
WEDNESDAY, April 28th // Cherry Hill North + Shore North
Martins
White Eagle Riverside
Roger Wilco Pennsauken
Wineworks
Maro Brothers
Cork N Bottle Mt Holly
Canals Burlington
Old Towne Pub
Wegmans Princeton
Joe Canals Lawrenceville
Libbys Lawrenceville
Buy Rite Pennington
Hamilton Tap and Grill
Wanamassa Liquors
Deal Lake Bar
JR Bevco Wall
B2 Point Pleasant
Spirits Point Pleasant
Wine Academy Lakewood
Spirits Brick
Buy rite Silverton
Toms River Buy Rite
Cornerstone
Ramtown Liquors
Farmingdale Liquors
Bottles By Sickles
Royal Atlantic
Gallos Aberdeen
Maloneys
THURSDAY, April 29th // NorthWest + Shore South
Canals Bridgeton
Toast Vineland
Joe Canals Millvile
Gleesons
Circle Liquors
Hardys Liquors Mays Landing
Joe Canals Egg Harbor
Tennessee Ave Beer Hall
Spirits Forked River
Forked River Wine and Spirits
Spirits Bayville
Spirits Bayville Berkeley
Spirits Ortley
Spirits Fischer Blvd.
Sunrise Cellars Caldwell
Garys Wayne
Wayne Bottle king
Liquor Outlet Boonton
Wegmans Hanover
Morris Plains Bottle king
Garys Bernardsville
Redwoods
Mansfield Bottle King
Shoprite Hackettstown Center
Blairstown Wine Gallery
Shoprite Succasunna
Ledgewood Bottle King
Best Cellars Ledgewood
Shoprite Wharton
O'Reillys Pub
Shoprite Newton
Shoprite Sparta
Shoprite Franklin
Mac and Lindys
Jimmy Geezs North
Amazing Grapes
Sunset Pub Lincoln Park
FRIDAY, April 30th // Central North + Bergen + Hudson
Wegmans Woodbridge
Joe Canals Woodbridge
Bourbon Street Lebanon
Wegmans Bridgewater
Super Savers
NJ Wine Seller Green Brook
Capital Craft Green Brook
Main Street Liquors Bound Brook
Bottle Republic
Home Wine Hillsborough
Petrocks
Hillsborough Bottle king
Jersey Fine Wines East Brunswick
Pino's Gift Basket
Paragon
NJ Wine Seller Cranford
Petersons Wine
Fanwood Liquors
Park beverage
Total Wine Union
Buy Rite Union
Livingston Bottle king
The Office East Hanover
Total Wine River Edge
Wegmans Montvale
Ramsey Bottle King
Long Hill Liquors
Grand Opening North Haledon
Wine and Beverage Depot Totowa
Plank Pizza
Super Wine Warheouse
Glen Rock Bottle king
Hillsdale Bottle king
Linwood Hudson Lights
Bareburger Edgewater
USA Wine Traders Secaucus
Corkscrew Bar
Wine Dads
Thirsty Quaker
High Spirits Bayonne
Wine Warehouse Bayonne
Neighbors South Orange
Glen Ridge Bottle King
Clifton Commons
Shoprite Lyndhurst
Rockafellas