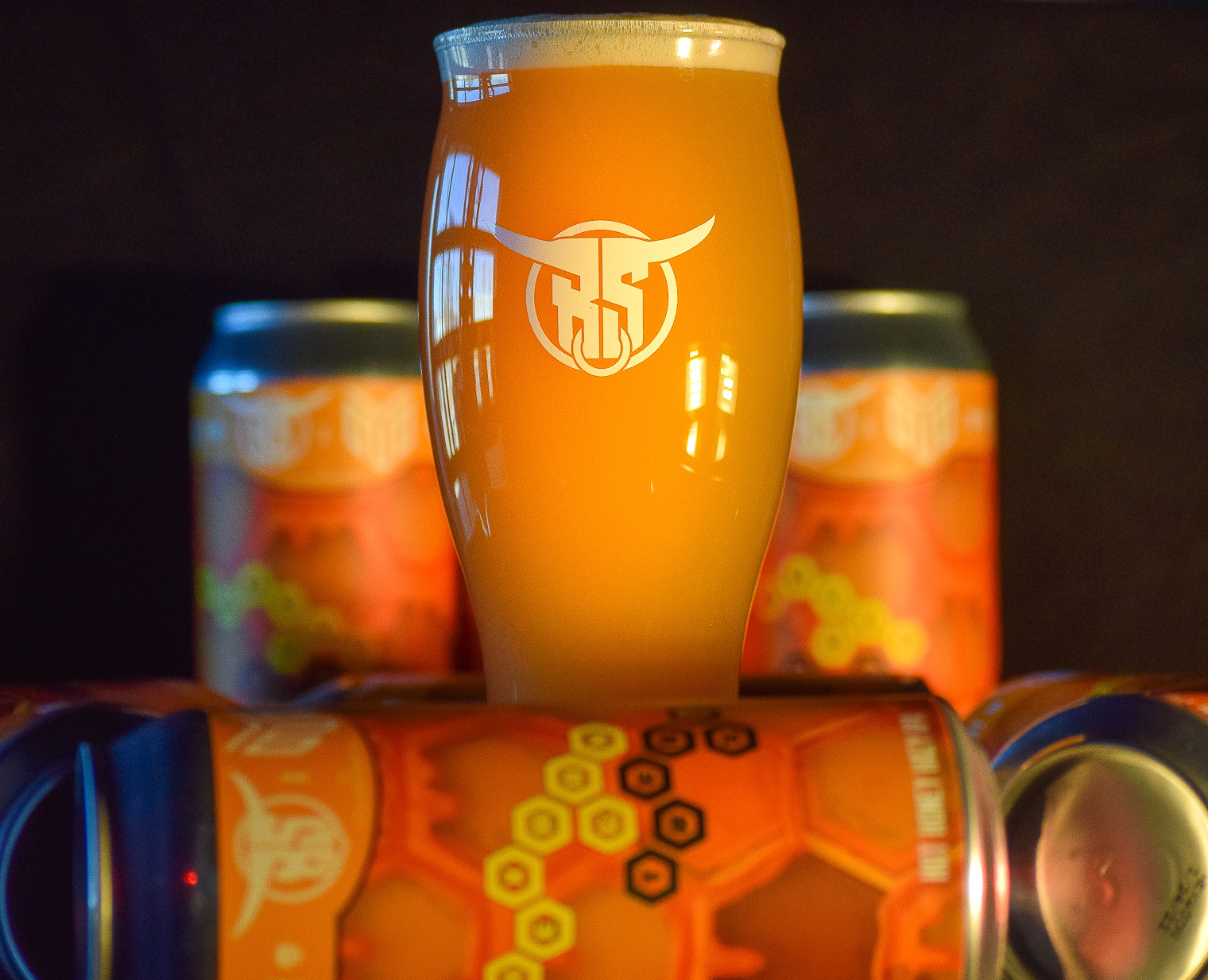 01 Mar

The Brewery is Buzzing!!

We spent a lot of time working this one out…

One of our oldest and dearest friends in this industry is Sergio from Melovino Meadery. Over the years we had tossed around some concepts for a collaboration between our brands but nothing ever seemed perfect. Just a few months back, it finally hit us…. Hot Honey IPA
.
It took us some time to think through the plan of attack and how to layer nuance into the beer while still hitting all the notes that we wanted. Brewed with Orange Blossom Honey, Cryo Citra + Citra Incognito in the Kettle then Dry hopped with More Cryo Citra, El Dorado and Sabro and finished on a blend of chilis, we hit all of the floral notes, and balanced levels of sweet, heat and bitter we were shooting for
.
Well we are excited to finally announce this one, and make it available to you today. Months and years in the making, this is one of the beers that we will always be proudest of
.
Stores in Bold Received Hexagon Treasure. 
Tuesday March 1st, – Cherry Hill North + South 
White Eagle Riverside
 PJ Whelians Maple Shade
Roger Wilco Pennsauken
Rastelli Market Fresh
Wineworks
Flying Pig Bordentown
Buy Rite Yardville
Canals Hamilton
Cranbury Buy Rite
Buy Rite Hamilton
Libbys Liquors
Buy Rite Pennington
Rocky Hill Tavern
Canals Berlin
Wine Warehouse Sicklerville
Clayton
Chickies Glassboro
Timberline Wine
Buy Rite West Deptford
Bourbon and Brews
Colonial Café
Bobkat
Wine Warehouse Gloucester
Cheers Wine Vorhees
Warwick Wines Hi-Nella
The Mile
Canals Bellmawr
Canals Mt Ephraim
Old Rail Tavern
 Pour House Westmont
Wednesday March 2nd – Shore North + South
Forbes Liquors
Spirits Brick
Urban Coal House Brick
B2 Bistro Red Bank
Bottles By Sickles
Joe Canals Rio Grande
Passion Vines EHT
Joe Canals Egg harbor
Chickie and Petes Egg Harbor
Tuckers LBI
Meyers Barnegat
Forked River Wine and Spirits
Spirits Fischer Blvd
Thursday March 3rd – Central + West NJ
Bottle King Wayne
Joe Canals Parsippany
Wegmans Hanover
Mayo PAC
Taphouse Grille Hackettstown
Best Cellars Ledgewood
Shoprite Sparta
Mac and Lindys Vernon
Prime 94
Bourbon Street Lebanon
Wegmans Bridgewater
NJ Wine Seller Green brook
 Petrocks Liquors
Montgomery Wines
Green Turtle North Brunswick
NJ Wine Seller Cranford
Cellar 97 Union
Coda Kitchen
Office Tavern East Hanover
Friday March 5th – Bergen + Hudson 
Element Hotel Wood Ridge
Shoprite Wallington
Buy Rite Kearny
Buy Rite JC
Pier 115
Beer Spot Fort Lee
River and Henley
Plank Pizza
BJs Teterboro
Thirsty Quaker