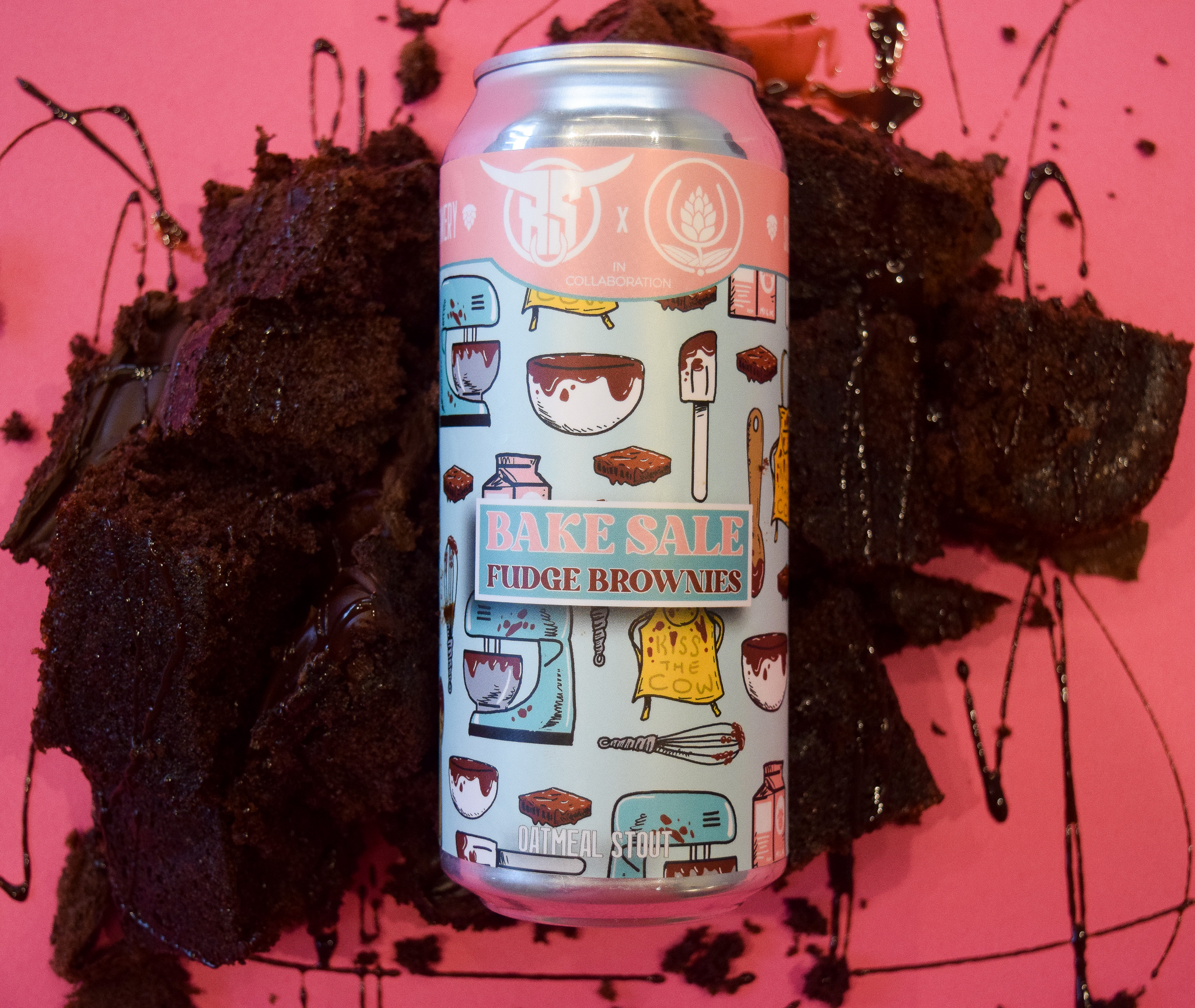 13 Dec

Fudge Brownies in Beer??

Check out our latest collab with our friends over at Source Farmhouse Brewing!

This Oatmeal Stout was brewed with Milk Sugar then conditioned on Cocoa and Vanilla to make for treat that will satisfy your sweet tooth
.
This inspiration for this brew came from the delicious chocolate brownies made by Lyndhurst Pastry Shop, that we have been giving out to anyone who has donated a toy to our toy drive!!
A portion of the proceeds from the sale of this beer will go towards the purchasing of a toy for a local child in need this holiday season
!!!
Fudge Brownies will be hitting stores this week as well as our other Collab release, Soup Dumpling Date!!
Check Back later in the week for this weeks drop locations!
Stores In Bold Received Bake Sale Fudge Brownies
Tuesday Dec. 14th – Cherry Hill North + South 
Martins
White Eagle Riverside
Rastelli Market Fresh
Wineworks
Cork N Bottle Mt Holly
John and Mollys
Joe Canals Burlington
Liquor Barn
Old Town Pub
Chickies Bordentown
Buy Rite Yardville
East Windsor Bottle King
Jamesburg Wine
Joe Canals Lawrenceville
Buy Rite Pennington
Otts Medford
 Canals Berlin
Wine Warehouse Sicklerville
Buy Rite Williamstown
Richards Liquors
Clayton
Canals Glassboro
5 O'Clock Wines Glassboro
 Village Pub Swedesboro
Berkley Clarksboro
Wine Warehouse Mantua
Colonial Café
Wine Warehouse Gloucester
Cherrywood Liquors
Warwick Wines Hi-Nella
Colombo Liquors Magnolia
Canals Bellmawr
Bottle Stop Gloucester City
Pour House Westmont
Wednesday Dec 15th – Shore North + Shore South 
Wegmans Ocean
Farmingdale Liquors
Bottles By Sickles
 Union Plaza Liquors
Canals Bridgeton
Canals Rio Grande
Circle Liquors
Spirits Forked River
Forked River Wine and Spirits
B2 Toms River
Chef Mikes ABG
Spirits Fischer Blvd
Thursday Dec. 16th – Central + West
Garys Wayne
Shoprite Parsippany
Joe Canals Parsippany
Liquor Outlet Boonton
Wegmans Hanover
Shoprite Chester
Blairstown Wine
Liquor Factory Hopatcong
Ledgewood Bottle King
Best Cellar Haskell
Beef Trust
Ramsey Tap House
Wegmans Bridgewater
Vintedge
Capital Craft Green Brook
Oak Tree Liquors
Bottle Republic
Stateside Tap and Tavern
Home Wine Hillsborough
Petrocks Liquors
Bottle Republic Franklin Park
Blackthorne New Brunswick
Millers Ale House Woodbridge
Joe Canals Woodbridge
House of Wine Woodbridge
Wittys Rahway
Paragon
Thirsty Turtle Cranford
Buy Rite Union
Garys Madison
L Towne Liquors
Glen Ridge Bottle king
Clifton Commons
Hopewell House Liquors
Friday Dec. 17th – Bergen + Hudson
Shoprite Lyndhurst
1st RND American Dream
Old Tappan Wine
Wegmans Montvale
Ramsey Bottle King
Shannon Rose Ramsey
Blackjack Mulligans Hawthorne
Diamond Wine
Millers Ale House Paramus
Midland brew House
Plank Pizza
Blackjack Mullingans Garfield
DPs Pub
Beer Spot Fort Lee
Pier 115
Shoprite Hoboken
Corkscrew Bar
Thirsty Quaker
Barcade Jersey City
Shoprite Jersey City
Buy Rite Kearny
Shannon Rose Clifton
Westmont Wines