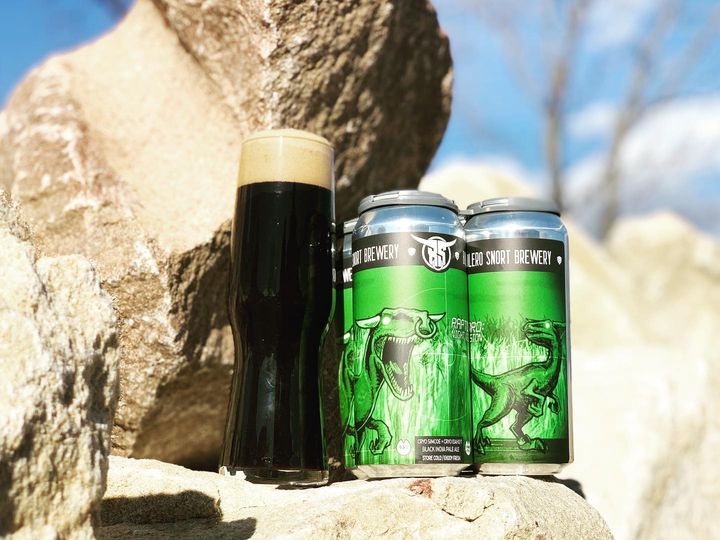 26 Jan

Darkness is Spreading: Raptoro goes Black! Chocolate Cherry Stout and the new Cow of Silence! BEWARE

Stealthy sneaking off the line is RAPTORO: Night Vision… a new entry in our Bolero Park series. We took the smaller, more nimble base from Raptoro and added a heap of chocolate wheat for a pitch black base and hit it with the same Simcoe and Idaho 7 hop combo true to the series…but exclusively in CRYO form.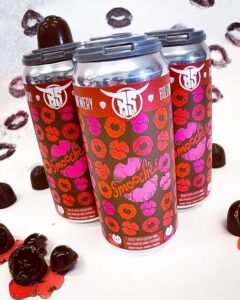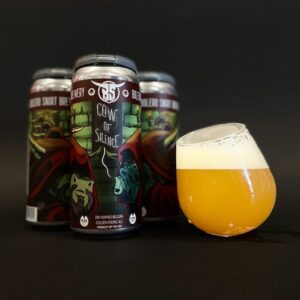 Are you ready to take the COW OF SILENCE?
This 10.3% Belgian Golden Strong was brewed with fine pilsner malts and candi sugar before spiraling down a staircase with Exp Hop 06300 and El Dorado. It met with a omonions Belgian strain from our good friends at East Coast Yeast then was snuck a quick dry hop of Cryo Simcoe, El Dorado and Exp 06300.
New sultry little stout fermented on maraschino cherries and conditioned on cocoa nibs,
Smooches
Chocolate Covered Cherry
an easy drinker with a light roast to balance the sweet.
TUESDAY, January 26th // Cherry Hill North + South
Millers Ale House Mt Laurel
Martins Liquors
White Eagle Riverside
Wineworks
Maro Brothers
Cork N Bottle Mt Holly
Buy Rite Yardville
Wegmans Princeton
Joe Canals Lawrenceville
Libbys Lawrenceville
Buy Rite Pennington
Brick Farm Tavern
Rocky Hill Inn
Readington Wine and Spirits
Canals Berlin
House of Brews
Clayton
Hops and Grapes
Canals Glassboro
5 O'clock Wines
Wine Warehouse Mantua
Buy Rite West Deptford
Bobkat
Wine Warehouse Gloucester
Cherrywood Liquors
Warwick Wines Hi-Nella
Dominics Tavern
Canals Bellmawr
Bottle Stop Gloucester City
Wine Legend Audobon
Cork N Bottle Haddon
Pour House Westmont
PJ Whelihans Haddonfield
Taunton Forge Liquors
WEDNESDAY, January 27th // Shore North + South + Central North
Spirits 437 Bayville
Spirits Forked River
Ventnor Buy Rite
Joe Canals Fire Road
Joe Canals Egg Harbor
Hardys Liquors Mays Landing
Joe Canals Rio Grande
Canals Bridgeton
Wegmans Manalapan
Wegmans Ocean
JR Liquors Wall
Spirits Point Pleasant
Wine Academy Lakewood
Spirits Brick
Buy Rite Silverton
Spirits Fischer Blvd
Spirits Crossroads
Spirits Xpress
Toms River Buy Rite
Spirits Jackson
Farmingdale Liquors
Wanamassa Liquors
Irving Inn
Wine Central Warren
Super Savers
Bourbon Street Lebanon
Wegmans Bridgewater
Liquor Barn Raritan
Home Wine Hillsborough
Hillsborough Bottle king
Green Turtle No Brunswick
Adelphia East Brunswick
Garden State Discount liquors
Wegmans Woodbridge
Joe Canals Woodbridge
Paragon
NJ Wine Seller Cranford
Buy Rite Union
Glen Ridge Bottle king
Kellys Belleville
Clifton Commons
Shoprite Wallington
THURSDAY, January 28th // Bergen + Hudson+ NorthWest
Garys Wayne
Wayne Bottle King
Liquor Outlet Boonton
Wegmans Hanover
Morris Plains Bottle King
Garys Bernardsville
Shoprite Chester
Sandys Budd Lake
Liquor Factory Byram
Shoprite Byram
Shoprite Succasunna
Shoprite Wharton
Shoprite Wantage
Jimmy Geez North
Beef Trust
Stoshs
Shoprite Lyndhurst
Shoprite Lodi
USA Wine Traders Saddle Brook
Super Wine Warehouse
Glen Rock Bottle king
Grand Opening North Haledon
Ramsey bottle King
Anthonys Coal Fired Ramsey
Uncorked Ho-Ho-Kus
Northvale Liquors
Dumont Bottle King
USA Wine Traders Secaucus
Plank Road Inn
Buy Rite Jersey City
Thirsty Quaker
Pet Shop
High Spirits Bayonne