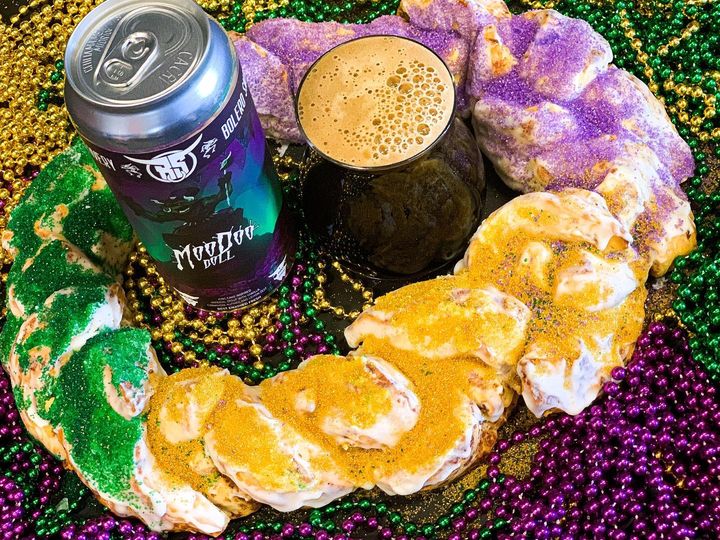 04 Feb

Celebrate the Return! Moodoo Doll is Back! More Juicy Pebbulls!
Mardi Gras is just around the corner and we're here to help you celebrate at home as
Moo Doo Doll
, a deep, dark, 10.7% stout fit for a king returns!
Brewed with heaps of oats and a concoction of speciality, roasted malts, then rigorously boiled with brown sugar and a whisper of milk dust. This elixir was then rested on a mix of cinnamon, nutmeg, Madagascar vanilla and a pinch of lemon zest for a king cake inspired treat!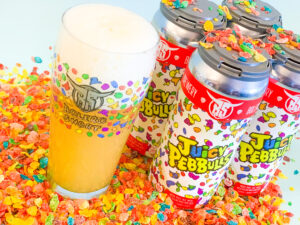 Also returning this week is our fan favorite Breakfast IPA, JUICY PEBBULLS!!
WEDNESDAY, February 3rd // Cherry Hill North + South
Cork N Bottle Mt Holly
Maro Bros
Rastelli Fresh Market
Wineworks
Roger Wilco Pennsauken
White Eagle Riverside
Liquor Barn
Canals Hamilton
Cranbury Buy Rite
Joe Canals Lawrenceville
Buy Rite Hamilton
Libbys Lawrenceville
Buy Rite Pennington
Brick Farm Tavern
Canals Berlin
Franklinville Liquor Mart
Clayton
Landmark
Hops and Grapes
Timberline Wine
Wine Warehouse Mantua
Buy Rite West Deptford
Berkley Clarksboro
Bobkat
Wine Warehouse Gloucester
Cherrywood Liquors
Warwick Wines
Colombo Liuqors Magnolia
Victors Liquors
Canals Bellmawr
Canals Mt Ephraim
Esquire Liquors
THURSDAY, February 4th // Shore North + South + Central North
Canals Fire Road
Hardys Liquors Mays Landing
Joe Canals Egg Harbor
Toast Vineland
Old Oar House
Bourbon Street Lebanon
Wegmans Bridgewater
Liquor Barn Raritan
Super Savers
NJ Wine Gallery GreenBrook
Bottle Republic
Home Wine Hillsborough
Petrocks
Hillsborough Bottle king
Jersey Fine Wines East Brunswick
Wegmans Woodbridge
Joe Canals Woodbridge
Wine Anthology
Paragon
NJ Wine Seller Cranford
Buy Rite Union
Merit Montclair
Kellys Belleville
Clifton Commons
Shoprite Wallington
Wegmans Ocean
Wine Academy Lakewood
Spirits Brick
Buy Rite Silverton
Spirits Fischer Blvd
Spirits Crossroads
Toms River Buy Rite
Spirits Jackson
Farmingdale Liquors
Little Silver Bottle Shop
Bottles By Sickles
Royal Atlantic
Saverite Matawan
Garden State Discount
FRIDAY, February 5th // Bergen + Hudson + NorthWest
Wayne Bottle King
USA Wine Traders Wayne
Long Hill Liquors
Liquor Outlet Boonton
Livingston Bottle king
Wine and Whiskey Morris Plains
Shoprite Succasunna
Ledgewood Bottle King
Sandys Budd Lake
Shoprite Hackettstown Center
Shoprite Wharton
Shoprite Sparta
Shoprite Newton
Beef Trust
Prime 94
Shoprite Lodi
USA Wine Traders Saddle Brook
Super Wine Warehouse
Blackjack Mulligans Hawthorne
Hudson Lights
Corkscrew Bar
Barcade JC
Thirsty Quaker
Buy Rite Kearny
The Oakley