16 Mar

Bullster's Juice + Meadow's Land Lager Distro Details

Howdy folks –

We're out on the road in full force this week getting cans to your favorite spots for stocking up with two new beers this week.

First up – our collab with the fam from Icarus Brewing Co. (Lakewood, NJ) and the next development in our ongoing series of brews.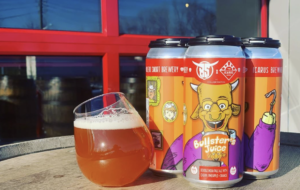 We're hiding our giggling with precision wall paper camoflauge over this one. 🧃 Bullster's Juice, inspired by nobody's favorite Bulluth child, is a 9.1% imperial IPA brewed hand in hand with our hermanos from @icarusbrewing . Dry hopped with over the top levels of Bru-1, Lotus and Meridian, We then massaged in exorbitant amounts of 🍍 pineapple, 🍊 orange and 🍒 cherry juices. This collaboration finishes strong with ripe pineapple, tropical citrus and berry notes. Perfect for a night at the cabin or weekend getaway at Army. Just don't let Lucille know.
16oz cans + draft throughout NJ only.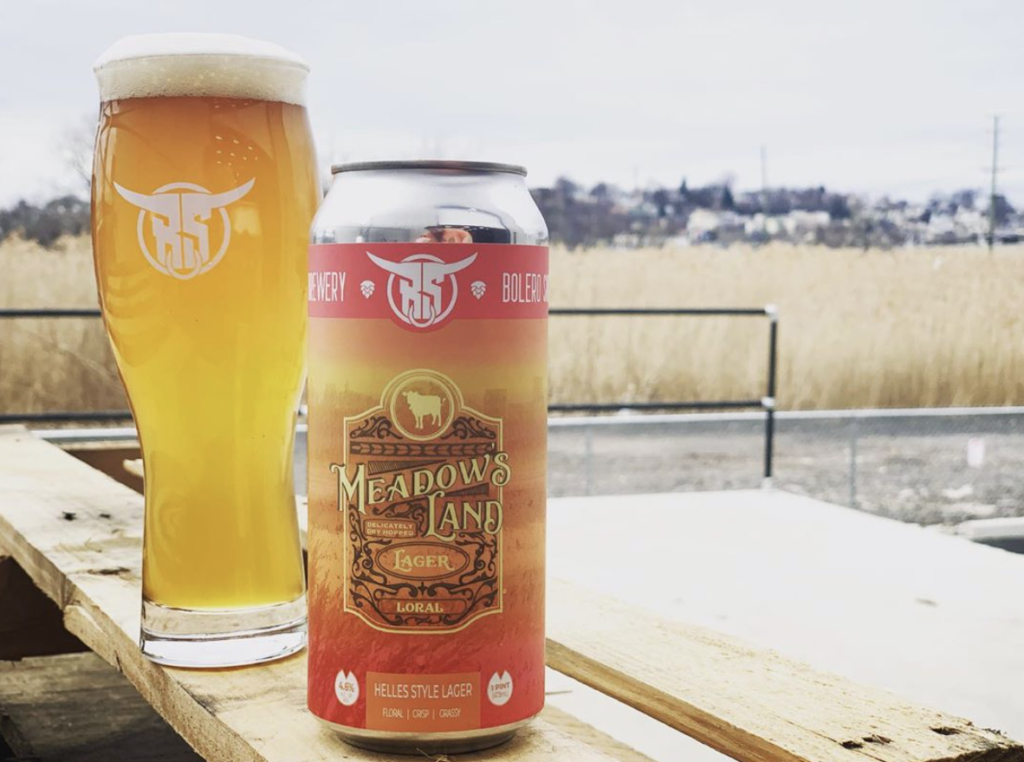 🌾 Meadow's Land 🌾 a brand new crispy lager coming in at a cool 4.6%. Delicately dry hopped for this first iteration with Loral hops, a newer "super noble" mixing floral notes with lemon/lime citrus and earthy undertones. Brewed with a touch of honey malt 🍯 this one is semi sweet in the middle with a refreshingly dry and crisp finish.
16oz cans + draft throughout NJ only.
🚐 *** CAN DISTRIBUTION DETAILS *** 🚐 
Distribution of Bullster's Juice + Meadow's Land Lager starts Monday, March 16th and will run through the end of the week.
Check back for daily updates. As always, please give us a chance to get these beers to our retail partners and for them to get them into systems/on shelves. Drop dates/locations are subject to change. Any questions hit us up on social media and we'll do our best to help.
Monday, March 16th // Northwest NJ + Bergen
Garys Wayne
Wayne Bottle King
USA Wine Traders Wayne
Wegmans Hanover
Sandys Flanders
Mansfield Bottle King
Shoprite Byram
Market Place
Shoprite Succassunna
Best Cellars Ledgewood
Shoprite Franklin
Wantage Liquors
Mac and Lindys
Beef Trust Kitchen
Shoprite Northvale
Ramsey Bottle King
Glen Rock Bottle King
Ridgewood Super Cellars
Uncorked Hohokus
Hillsdale Bottle King
Shoprite Emerson
Barrel+Brew New Milford
Dumont Bottle King
USA Wine Traders Secaucus
Rutherford Wine Shop
Shoprite Wallington
Shoprite Lodi
USA Wine Traders Saddle Brook
Hackensack Liquors
Tuesday, March 17th // Inner 287  + Greater Cherry Hill 
Bourbon Street Lebanon
Wegmans Bridgewater
Super Savers
Buy Rite Bound Brook
Home Wines Hillsborough
Petrocks
Hillsborough Bottle king
Joe Canals Woodbridge
NJ Wine Seller
Sunrise Cellars Westfield
Ridge Fine Wines
Buy Rite Union
Livingston bottle King
Pleasant Valley Foods
Wine Country Bloomfield (Brookdale)
Clifton Commons
Wine Dad Hoboken
8th Street Tavern
Cork N Bottle Haddon
Canals Bellmawr
Victors Liquors
Comobo Liquors Magnolia
Warwick Wine
Wine Warehouse Gloucester
Bobkat
Buy Rite West Deptford
Wine warehouse Mantua
5 o'clock Wine
Canals Glassboro
Landmark Americana
Clayton Liquors
Canals Berlin
Otts Medford
Steeles Wine
Wednesday, March 18th // Hamilton/Hillsborough
Wegmans Mt Laurel
Canals Delran
White Eagle Riverside
Roger Wilco Pennsauken
Wineworks
Canals Bottlestop Marlton
Liquor Barn
Classic Wines Wrightstown
Hamilton Tap and Grill
Canals Hamilton
Ruserts Deli and Food Market
East Windsor Bottle King
Canals Lawrenceville
Libbys Lawrenceville
Buy Rite Pennington
Princeton Bottle king
Garys Bernardsville
Milton Inn
Wayne Bottle King
Thursday, March 19th // Shore
Joe Canals Millville
Hardys Liquors Mays Landing
Joe Canals Egg Harbor
Passion Vines EHT
Circle Liquors
Smittys Buy Rite
Tuckerton Liquors
Terrace Tavern
Shell Liquors
Meyers Liquor Outlet
Spirits Unlimited Forked River
Spirits Unlimited 437 Bayville
Buy Rite Silverton
Spirits Unlimited Brick
NJ Wine Gallery Brick
Wine Academy Lakewood
Spirits Unlimited Jackson
Farmingdale Liquors
Spirit of 76
Wegmans Ocean
Wanamassa Liquors
Tommys Sea Brite
Bottles By Sickles
Save Rite Matawan
Irving Inn