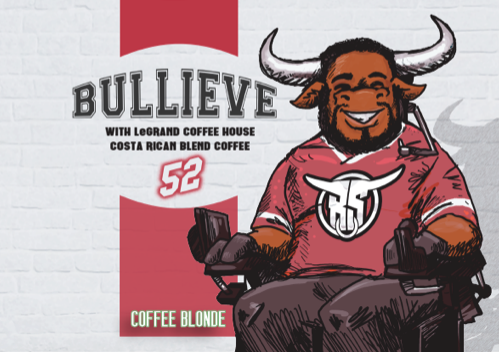 31 Aug

Official Press Release : Former Rutgers Star Eric LeGrand Teams up with Bolero Snort to Brew Beer

Bolero Snort Brewery and LeGrand Coffee House Team Up to Make BULLIEVE Coffee Blonde Ale

CARLSTADT NJ, August 31st 2021 – The coffee enthusiasts at Bolero Snort Brewery have teamed up with Eric LeGrand and his team at LeGrand Coffee House to make BULLIEVE, a Coffee Blonde Ale brewed with Eric's Signature Costa Rican coffee. 

Bolero Snort prides themselves on providing a unique drinking experience with

 every beer they produce, which starts with selecting the finest ingredients. Founder and Owner Bob Olsen, as well as the rest of the Bolero Crew, were so inspired by Eric's story and purpose behind LeGrand Coffee House, that it was a no brainer for the two companies to team up and make this unique beer. 

BULLIEVE is brewed with multiple different malts to help complement the flavor of the coffee including Caramel Malt, to provide a subtle toffee flavor, as well as Vienna Malt, to provide added sweetness through notes of Honey, Almond and Hazelnut. BULLIEVE also uses Willamette Hops to provide fruity and floral notes to the brew.

A portion of the proceeds from the sale of BULLIEVE will be donated to Team LeGrand, a fundraising arm for the Christopher and Dana Reeve Foundation, dedicated to quality of life initiatives and the discovery of treatment for spinal cord injuries

BULLIEVE as well as the second beer of the collaboration, LeGrandStand, will be available on tap at Bolero Snort Brewery, located at 316 20th Street, Carlstadt, NJ, starting Thursday, September 9th 2021. Bolero Snort will be hosting Eric and the rest of his team to celebrate to completion of this brew and the start of the new football season. BULLIEVE will also begin statewide distribution the following week. For more information/question please contact Chris Fernicola at chris@bolerosnort.com or John Archibald at Jarchibald@legrandcoffeehouse.com.