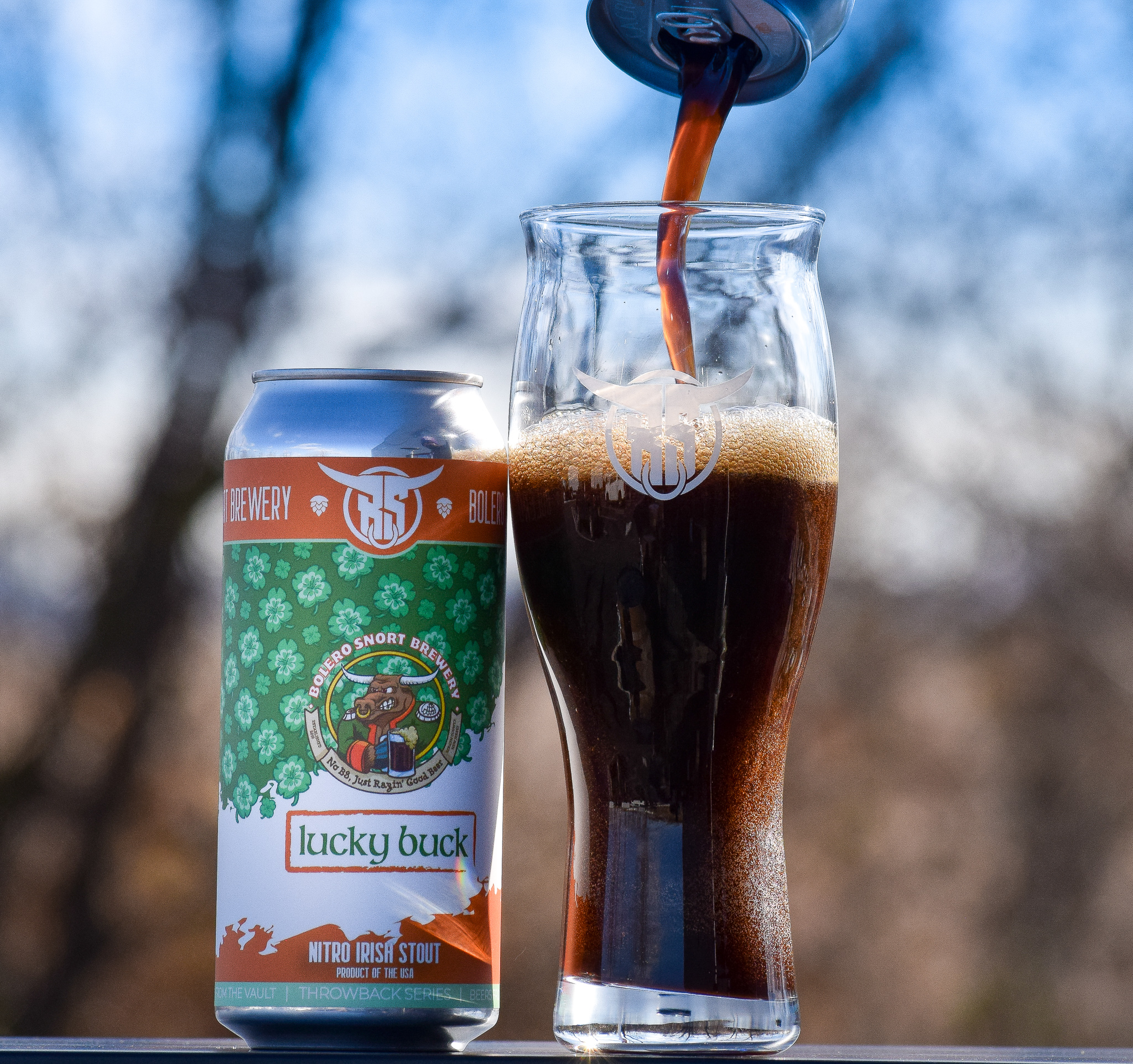 11 Jan

Buck of The Irish!!

A little #TBT to the last time we had Lucky Buck in cans back in 2014! It's crazy to look back at pictures and see how far we have come since then
!
In honor of that iconic brew, we decided to bring it back
. Making its long awaited return, this Throwback Dry Irish Nitro Stout is brewed with Irish Ale Yeast and East Kent Golding Hops to give it that authentic stout feel plus we added Nitrogen on top of that to give it a smooth drinking experience
.
Stores in BOLD received Lucky Buck
Tuesday Jan. 11th 2022 – Cherry Hill North + South
Canals Berlin
Richards Liquors
House of Brews
Clayton
Hops and Grapes
Canals Glassboro
5 O'Clock Wine
Wine Warehouse Mantua
Buy Rite West Deptford
Wine Warehouse Gloucester
The Mile
Canals Mt Ephraim
Rastelli Market Fresh
Buy Rite Yardville
Hamilton Tap and Grill
Stockton Fine Wines
Cranbury Buy Rite
Wednesday Jan. 12th 2022 – Shore North + South
Ramtown Liquors
Sammy D's Old Bridge
Garden State Discount Liquors
Thursday Jan. 13th 2022 – Central + West
Straphanger Saloon
Garys Wayne
Wayne Bottle King
L Towne
Wegmans Hanover
Wine and Whiskey Morris plains
Stirling Hotel
Mansfield Bottle King
J Towne Tavern
Mothers Ale House
Bourbon Street Califon
Bourbon Street Lebanon
Wegmans Bridgewater
Super Savers
Capitol Craft Green Brook
Twenty/20
Petrocks
Buy Rite Milltown
Murphys Colonia
Glen Ridge Bottle King
Shoprite Wallington
Friday Jan. 14th 2022 – Bergen + Hudson 
Shoprite Bayonne
Jersey Wine and Spirits
Shoprite JC
Cork Wines
Tommy Foxs Bergenfield
Shannon Rose Ramsey
Grand Opening North Haledon
Corkscrew