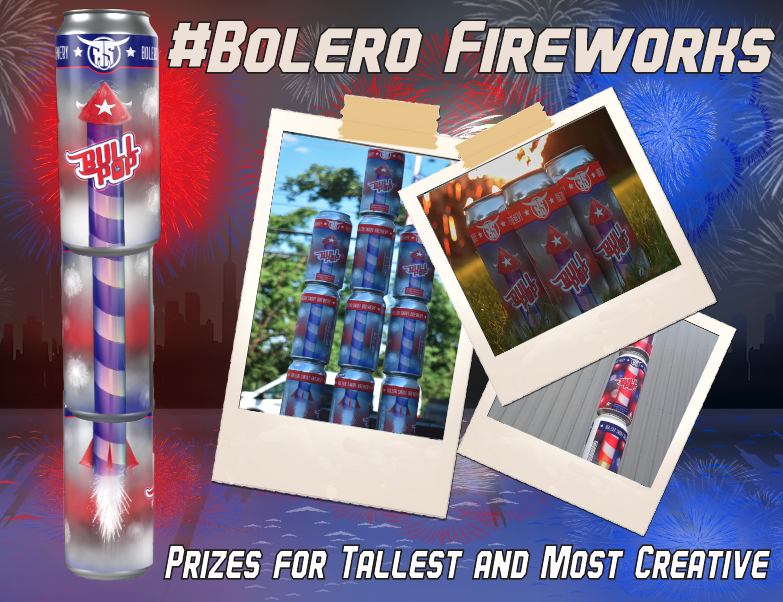 21 Jun

#BoleroFireworks Contest

To help celebrate the 2021 release of Bull Pop and Independence Day, Bolero Snort will be holding its first ever #bolerofireworks contest from now until July 31st. To participate all you have to do is stock up on Bull Pop, build your dream Bull Pop firework and post it on social media. Make sure to tag us and use the hashtag #bolerofireworks or else your submission will not count. Winners will be chosen for the Tallest firework and Most Creative. Each winner will receive a $100 Bolero Snort Gift Card as the grand prize. Good luck and happy building.

Submissions will be posted in this thread all month long so make sure to check back and see how your firework is doing!!