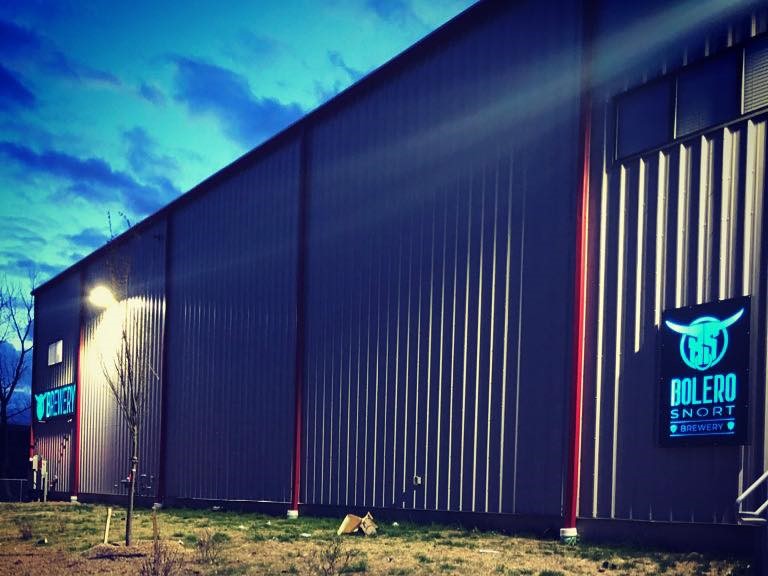 04 Dec

Bolero Park Indoor Tasting Room Experience Update 12.4.20

In an effort to bring our customers, fans, and most loyal supporters the best experience possible during this crazy time, we have decided to create a modified indoor experience.  While we have this brand shiny and new tasting room still sitting dormant for all of these months, we did not feel it would give our staff and guests the most comfortable experience right now, so we have chosen to keep it closed for the time being.  We pulled a classic Bolero Audibull, and worked hard on an alternate plan to bring you a modified indoor experience with respect to the safety of you and our staff in mind, and continue to offer our outdoor experience for as long as the state continues to allow us to do so.

Tables for our modified indoor experience are extremely limited and will be offered on a first come first serve basis.  If we are on a wait, you will be welcome to enjoy some beverages in Bolero Park, our outdoor beer garden, and we will text you when a table becomes available.

Tables have a maximum capacity of 4 individuals.  Parties larger than 4 will need to be broken down into smaller parties.  Adjacent tables will not be guaranteed.

All Patrons must wear masks at all times while inside the building.  Masks may *only* be removed while *seated* at a table and enjoying a beverage.  Masks must otherwise be worn while entering or exiting the brewery, or walking through the production area and tasting room to use the restrooms.

Patrons *must* be seated at a table to enjoy a beverage.  There is no standing at a table or walking throughout the public area permitted under the executive order of the Governor.

Failure to comply with the mask mandate or social distancing will not be tolerated, and any guest who is in violation will be asked to leave immediately without exception.

No food is permitted inside the brewery.  You are still welcome to bring food or order food delivery from any of the area's excellent eateries to be enjoyed in Bolero Park, outside, but food is strictly forbidden in the production space.

What to expect on your visit:

-Upon arrival you will check in at the retail ordering and gift station.  If a table is available, you will be asked to open a tab with a credit card, then walked by our staff to your assigned table.  If no tables are available we will take your cell phone number and text you as soon as a table opens up to come back to the retail station.

-Drink service is table service only.  Our servers will check in regularly to take beverage orders.  You may not head to the bar for a beverage order.

-All service will be in single use plastic cups. Cups will be bussed by our staff for your safety and ours.

-All tables will be fully sanitized after each group leaves.

-We have a hand sanitation station set up for your convenience near the entrance and signs will direct you to the public use restrooms in the tasting room.  Please do not use the employee restroom as we are sanitizing the public restrooms on regular intervals during tasting hours.

-Barriers will be set up to keep guests a safe distance from all brewing and packaging equipment.  Please do not go beyond the barriers, as you will be asked to leave.

-When your party is exiting, please leave any remaining cups on the table, hit the hand sanitizer on your way to the retail station, and once there you can add any to-go items to your order and close your group's tab.  Please always drink responsibly.