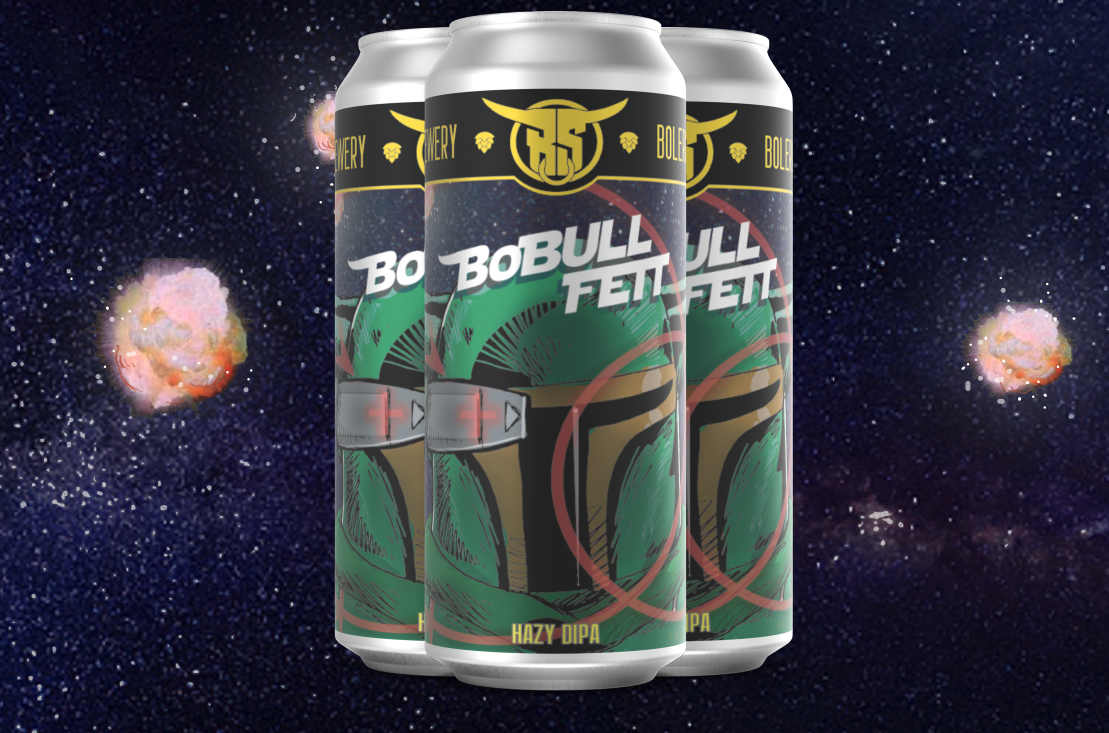 23 Nov

Calling All Bounty Hunter…. This Is The Whey!

Calling All Bounty Hunters
!
Climbing out of the Steerlacc Pit just in time for Thanksgiving is our latest Double IPA BoBull Fett
.
This DIPA is brewed with Galaxy, BRU-1 and Cryo Citra hops to make for an out of this world brew that will have you ready to jump into your armor!!! BoBull Fett will be hitting stores THIS WEEK!!
So grab your Jetpack and head on over to your local store today!!
!!!
Stores Receiving BoBull Fett This Week (As Of 11/23)
Cherry Hill North + South 
– Martins Liquors
– Mt Laurel Wines + Spirits
– Pour House Westmont
– Canals Bellmawr
– Bobkat
– PJ Whelihans Washington Township
– Columbo Liquors Magnolia
– Wineworks
– Buy Rite Yardville
– Buy Rite Pennington
– Montgomery Wines
Shore North + Central
–  Wanamassa Liquors
–  Wine Academy Lakewood
–  Spirits Brick
–  Toms River Buy Rite
–  Bourbon Street Lebanon
–  Wegmans Bridgewater
–  Super Savers
–  Wegmans Woodbridge
–  Joe Canals Woodbridge
–  Paragon
Bergen + Hudson + West
–         Long Hill Liquors
–         Thirsty Quaker
–         Shoprite JC
–         Shoprite Lyndhurst
–         Garys Wayne
–         Liquor Outlet Boonton
–         Wegmans Hanover
–         Shoprite Cedar Knolls
–         Shoprite Parsippany
–         Cork Wines Hoboken
–         Liquor Factory Hopatcong
–         Blairstown Wine
Stores Also Receiving Bolero (Non BoBull Fett)
Cherry Hill North + South 
– Buy Rite West Deptford
– Terra Nova
– Dunlops
– Wineworks
– Chickies Bordentown
– Rocky Hill Inn
– B2 Point Pleasant
– Yorktown Wine
– Maloneys
– Gallos Aberdeen
–  NJ Wine Seller Cliffwood
– Artinis Bar
–  Blu Alehouse Woodbridge
– Cranford Hotel
– Grain and Cane
– Livingston Bottle king
Bergen + Hudson + West 
–         Grand Opening North Haledon
–         Glen Rock Bottle King
–         Blackjack Mulligans Hawthorne
–         Midland Brew House
–         Bareburger Edgewater
–         Corkscrew Bar
–         Shoprite Bayonne
–         Tommys Clifton
–         Sunrise Cellars Caldwell
–         Mayo PAC
–         Hops (Famished Frog)
–         Office Tavern Morristown
–         Salt Gastropub
–         Sunset Pub Lincoln Park