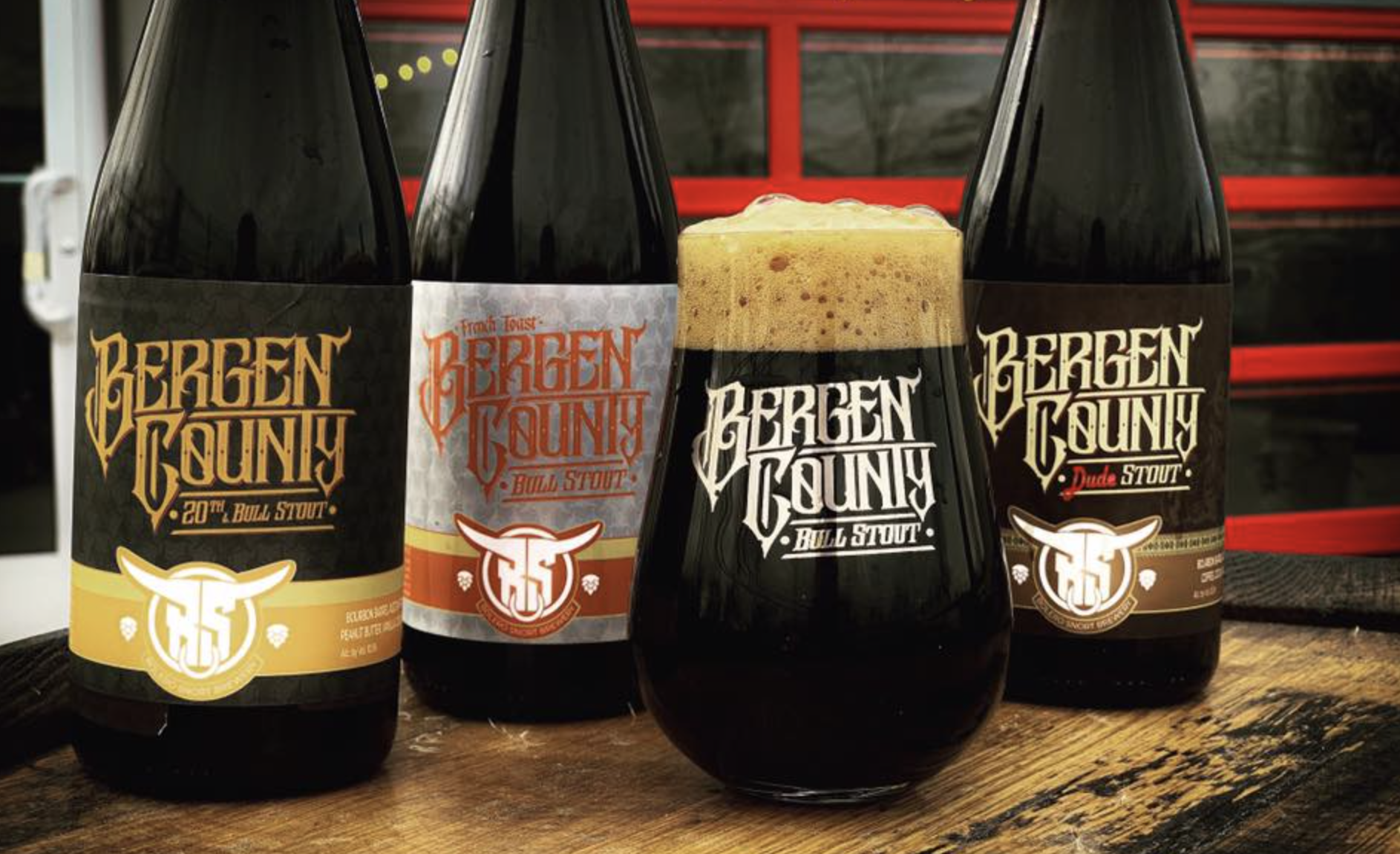 16 Nov

2019 Bergen County Release Details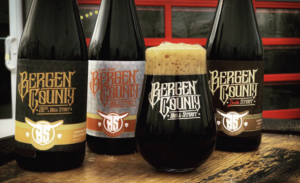 🚨 Introducing the 2019 Bergen County Bull Stout lineup 🚨
🎳 Bergen County DUDE Stout 🥃 White Russian inspired Barrel Aged Imperial Stout with Madagascar Vanilla, fresh roasted Cocoa Nibs and Coffee in the perfect blend to make sure you Abide. 🤘
🥜 🍫 Bergen County 20th & Bull Stout 🍫 🥜 Barrel Aged Imperial Stout with Peanut Butter, Cocoa Nibs and Madagascar Vanilla. Liquid Reese's Cup. 🔥
🍁 🥞 French Toast Bergen County Bull Stout 🥞🍁 a brand new variant for 2019 Barrel Aged Imperial Stout with Maple, Cinnamon, Cocoa and Madagascar Vanilla 🤤
FUN FACT // The barrels that held this years Bergen County Bull Stout were emptied and refinished by our crew. They'll be bordering the patio at our Meadowlands Tasting room opening late this year!
Now on to the important stuff…
Thursday, November 21st 🎳 Bergen County DUDE Stout Release  + Tap Takeover 🥃 at The Plank Pizza Co Beer Parlor. 
Bottles will go on sale promptly at 3pm when the bar opens and Plank will be your first opportunity to snag them. We may have held a few cases back for something special.
Limit of 6 x 500mL bottles // $15 per bottle
For the first time, all three variants from this year's release will be on tap along side a bunch of other fresh and vintage goodies.
Friday, November 22nd 🥜🍫 Bergen County Bull Stout Release 🍁 🥞 
Retailers have received mix cases of Bergen County 20th & Bull Stout and French Toast Bergen County Bull Stout (e.g. 6 x 20th + Bull plus 6 x French Toast per case) over the past week. Each of our retailers have their own means and methods for how they handle this limited release which is completely out of our hands. Some will have bottles available at opening, others may require you ask and some will even hold for their own special release/lottery.
Below is an alphabetical list of all our partners who received an allocation of this years mixed case. Retailers have been encouraged to hold a MSRP of $12.99/bottle. If someone is straying from this please let us know.
As always we truly appreciate all of your support. Happy Hunting!
Adelphia
Amazing Grapes
Best Cellars Haskell
Best Cellars Ledgewood
Blend
Bobkat
Bottle Republic
Bourbon Street Lebanon
Buy Rite Bound Brook
Buy Rite Fairview
Buy Rite Hamilton
Buy Rite Jersey City
Buy Rite Monroe
Buy Rite North Plainfield
Buy Rite Pennington
Buy Rite Union
Buy Rite West Deptford
Buy Rite Williamstown
Canals Berlin
Canals Bottlestop Marlton
Canals Glassboro
Canals Hamilton
Canals Mt Ephraim
Cedar Grove Liquors
Cherrywood Liquors
Circle Liquors
Clayton
Clifton Commons
Cork N Bottle Haddon
Cork N Bottle Mt Holly
Cranbury Buy Rite
East Windsor Bottle King
Farmingdale Liquors
Five O'Clock Wines
Forked River Wine and Spirits
Garden State Discount Liquors
Garys Bernardsville
Garys Hillsborough
Garys Madison
Garys Wayne
Gerards
Gleesons (Tues 11/26)
Glen Rock Bottle King
Grand Opening North Haledon
High Spirits Bayonne
Hillsborough Bottle King
Hillsdale Bottle King
Hops and Grapes
Jersey Fine Wines New Prov
Jersey Wines Jersey City
Joe Canals Burlington
Joe Canals Delran
Joe Canals Egg Harbor
Joe Canals Hammonton
Joe Canals Lawrenceville
Joe Canals Rio Grande
Joe Canals Woodbridge
JR wall
Ledgewood Bottle King
Libbys Lawrenceville
Linwood Hudson Lights
Liquor Barn
Liquor Factory Byram
Livingston Bottle king
Mansfield Bottle King
Martins
Masons Cellar
Meyers Liquors Barnegate
Middletown Bottle King
Milton Inn
Morris Plains Bottle King
NJ Wine Gallery Brick
NJ Wine Seller
NJ Wine Sellers Green brook
Otts Medford
Park Beverage
Petrocks Liquors
Portside Bar and Liquors
Ramsey Bottle King
Roger Wilco Pennsauken
Shoppers Wine Union
Shoprite Chester
Shoprite Wallington
Shoprite Washington Township
Shoprite Wharton
Spirit of 76
Spirits Brick
Spirits Jackson
Bourbon Scotch Beer Lakewood
Spirits Manahawkin
Spirits Point Pleasant
Stew Leonards Parmaus
Sunrise Cellars Westfield
Super Savers
Super Wine Warehouse
Thirsty Quaker
Total Wine Cherry Hill
Total Wine River Edge
Total Wine Union
Tuckerton (Tues 11/26)
Uncorked HohoKus
Union Plaza
USA Wine Traders Secaucus
Victors
Wanamassa Liquors
Warren Wine Central
Warwick Wines
Wayne Bottle King
Wegmans Bridgewater
Wegmans Cherry Hill
Wegmans Hanover
Wegmans Manalapan
Wegmans Montvale
Wegmans Mt. Laurel
Wegmans Ocean
Wegmans Princeton
Wegmans Woodbridge
White Eagle Riverside
Wine Anthology
Wine Barrel
Wine Country Bloomfield
Wine Outlet Boonton
Wine Warehouse Gloucster
Wine Warehouse Mantua
Jersey Fine Wines East Brunswick
Wineworks