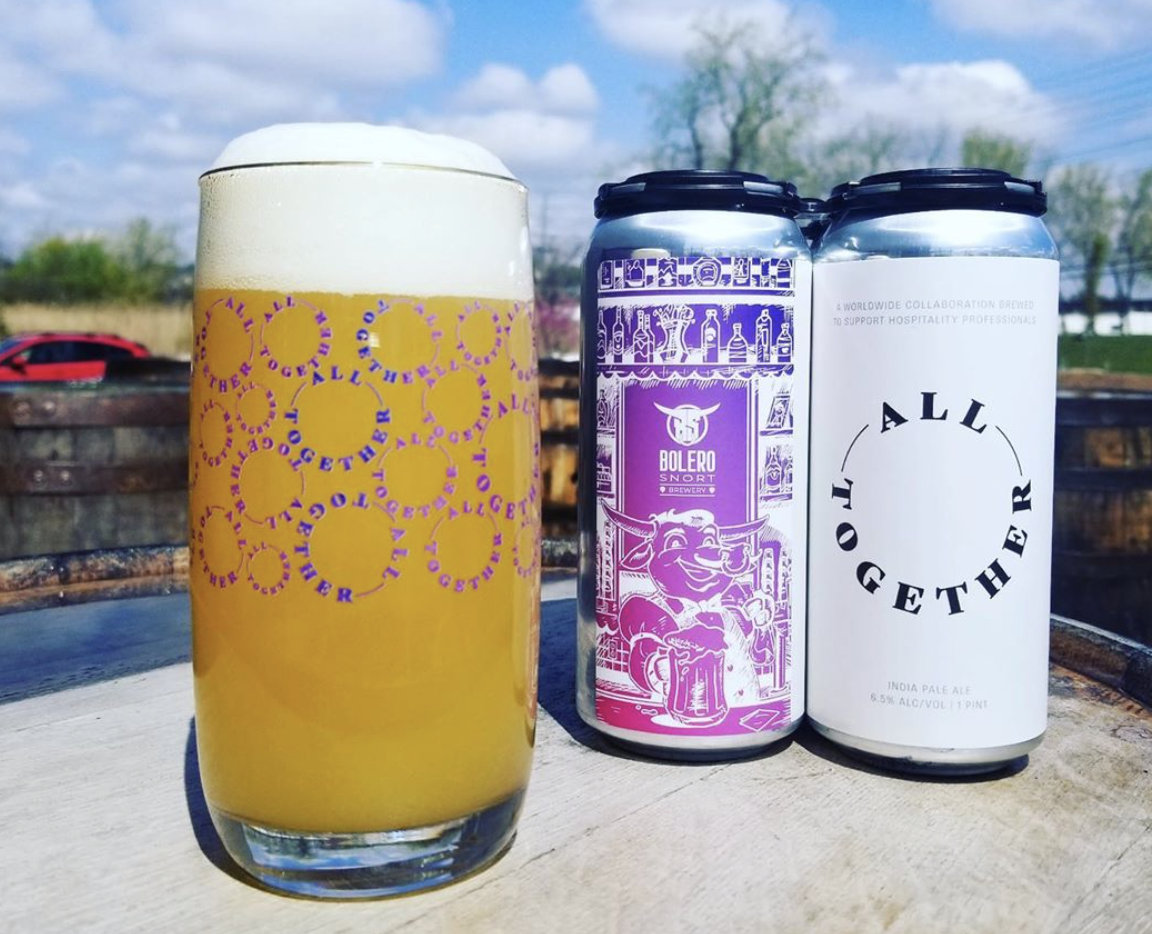 29 Apr

All Together / Piña / Moojito Distribution

Lots of goodness heading your way this week with the release of All Together PLUS get ready for Drinko de Mayo with some cocktail inspired treats!

Today, we get to celebrate our brothers and sisters in the industry and do our part to show them the support that they've shown us these past seven years.  We invite you to join us, remotely, to raise a pint of this bold India Pale Ale developed by the masterminds at Other Half and part of a global collective of brewers.  Brewed with heaps of flaked oats and some of the finest Citra, Simcoe, Mosaic and Cascade we good get our hooves on.  We're thankful for all of our friends and partners in the service industry, please help us show them you miss them all as much as we do.

Very Limited 16oz 4-packs. NJ only.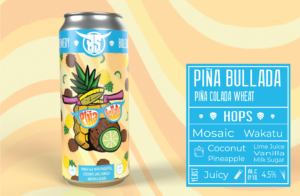 Palm trees, sunsets, and sandy shores bring to mind one of our favorite summer adult beverages. Sipping drinks on island beaches with a cool frozen pina collada are what summer is all about to us. This coconut pineapple cocktail inspired us to create one of our most unique summer brews.
16oz 4-packs. NJ only.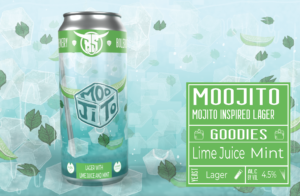 Our new mojito inspired lager with lime juice 🍃MOOJITO🍃 Take a sip, close your eyes and transport yourself to a tropical island 🏝 with a crisp breeze in the air and drink in hand.
16oz 4-packs. NJ only. 
🚐 *** CAN DISTRIBUTION DETAILS *** 🚐 
Distribution of  All Together + Piña Bullada begin Tuesday, April 28th with Moojito joining in on Wednesday, and will run through the end of the week. For a listing of how are partners are handing sales in these times visit: https://bolerosnort.com/findbolero/
Check back for daily updates. As always, please give us a chance to get these beers to our retail partners and for them to get them into systems/on shelves. Drop dates/locations are subject to change. Any questions hit us up on social media and we'll do our best to help.
Tuesday, April 28th // Inner 287 (Piña Bullada + LIMITED All Together)
Joe Canals Woodbridge
NJ Wine Sellers Cranford
Buy Rite Union
Cedar Grove Liquors
Wine Country Bloomfield
Kellys Belleville
Clifton Commons
Rutherford Wine Shoppe
Shoprite Wallington
Shoprite Lodi
Wednesday, April 29th // Cherry Hill + Central (Moojito + Piña + LIMITED All Together)
Wegmans Cherry Hill
Cork N bottle Haddon
Bottlestop Gloucster City
Canals Mt Ephraim
Canals Bellmawr
Colombo Liquors Magnolia
Warwick Wines Hi-Nella
Cherrywood Liquors
Wine Warehouse Gloucester
Bobkat
Buy Rite West Deptford
Wine Warehouse Mantua
5 O'clock Wine Mullica Hill
Canals Glassboro
Clayton Liquors
Buy rite Williamstown
Canals Berlin
Otts Medford
Classic Wine Wrightstown
Wegmans Mt Laurel
Martins Liquors
White Eagle Riverside
Roger Wilco Pennsauken
Canals Bottlestop Marlton
Cork N Bottle Mt Holly
Buy Rite Yardville
Canals Hamilton
Cranbury Buy Rite
Wegmans Princeton
Joe Canals Lawrenceville
Buy Rite Hamilton
Libbys Lawrenceville
Buy Rite Pennington
Pine Creek Liquors
Thursday, April 30th // N+S Shore + Hillsborough  (Piña Bullada + LIMITED All Together)
Wegmans Manalapan
Wegmans Ocean
Wanamassa Liquors
JR Liquors Wall
Spirits Unlimited Point Pleasant
Farmingdale Liquors
Delvettos
Save Rite Oakhurst (NEW)
Bottles By Sickles
Middletown Bottle King
Portside Bar and Liquors
Union Plaza Liquors
Save Rite Matawan
Buy Rite Milltown
VW Liquors Edison
Bottle Republic
Home Wine And Marketplace
Petrocks
Hillsborough Bottle King
Wegmans Bridgewater
Bourbon Street Lebanon
Super Saver
NJ Wine Seller Greenbrook
Joe Canals Rio Grande
Circle Liquors
Joe Canals Fire Road
Joe Canals Egg Harbor
Hardys Liquors Mays Landing
Tuckerton Liquors
Shell Liquors
Spirits Unlimited Forked River
Spirits Unlimited Crossroads
Buy Rite Silverton
Spirits Unlimited Brick
NJ Wine Gallery Brick
Wine Academy Lakewood
Cornerstone
Spirits Unlimited Jackson
Friday, May 1st // Northwest + Bergen/Hudson  (Piña Bullada + LIMITED All Together)
Total Wine River Edge
Wegmans Montvale
Grand Opening North Haledon
Beekmans
USA Wine Traders Wayne
Wayne Bottle King
Garys Wayne
USA Wine traders Saddle Brook
Buy Rite Hackensack
Barrel And Brew New Milford
Hudson Lights
Buy Rite Fairview
Thirsty Quaker
Jersey Wines JC
Garys Bernardsville
ShopRite Chester
ShopRite Hackesttstown Center
Liquor Factory Byram
ShopRite Succassuna
Ledgewood Bottle King
Best Cellars ledgewood
Shoprite Wharton
Milton Inn
ShopRite Franklin
Beef Trust