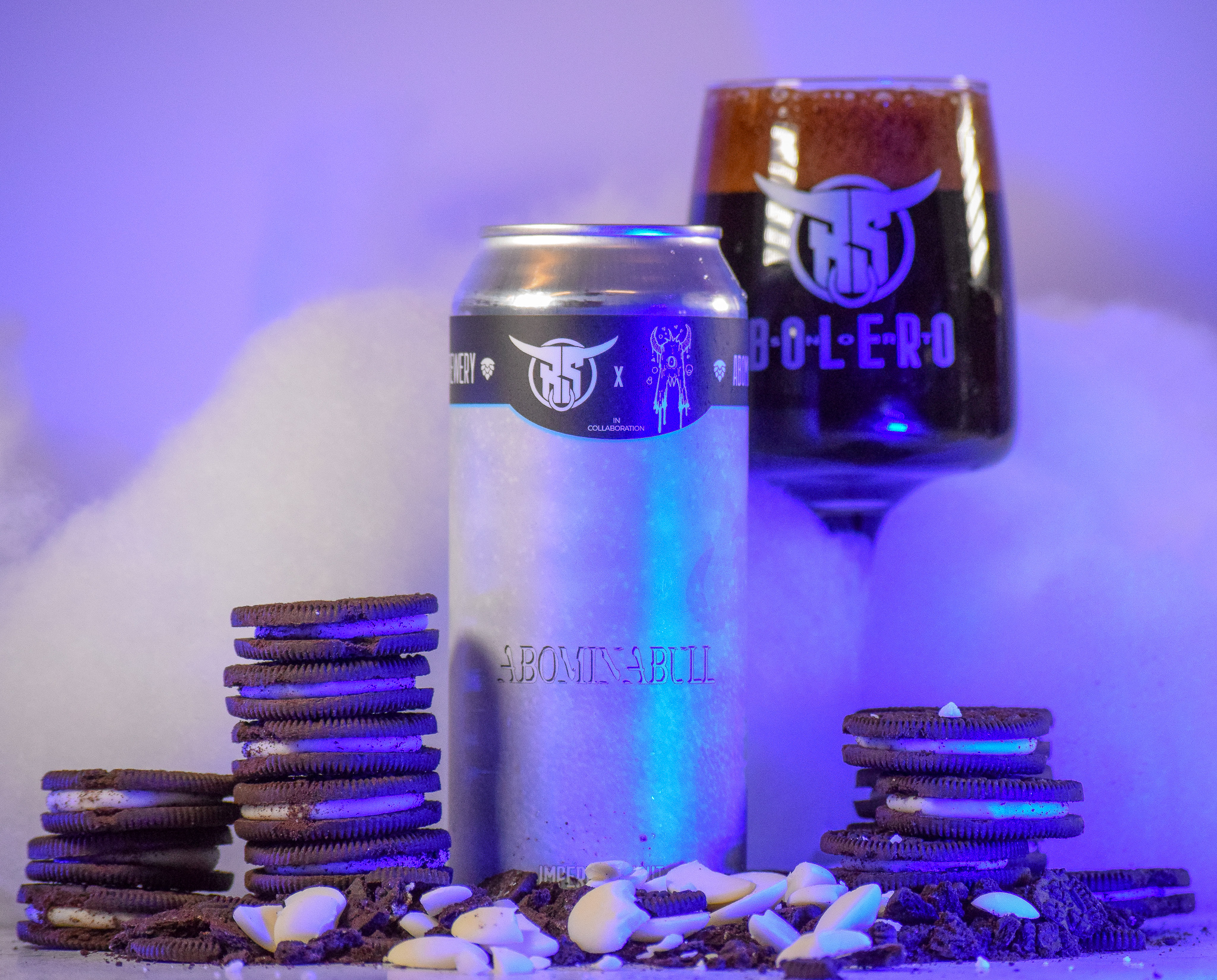 08 Feb

The Abominabull Snow Monster!!

We've been noticing some very large footprints around the brewery recently… it can only be one thing…. and AbominaBULL Monster
!!!
We've teamed us with a friends over at
Abomination Brewing Company
to create Abominabull, a Imperial Stout brewed with White Chocolate, Vanilla and Cream filled Chocolate Cookies
!!!
This gargantuan brew will be hitting stores this week so be on the look out for this monster!!!
Stores In Bold Received Abominabull
Tuesday Feb. 8th – Cherry Hill North + South
Canals of Berlin
Clayton
Canals Glassboro
5 o'clock wines
Village Pub Swedesboro
Buy Rite West Deptford
Bobkat
Wine Warehouse Gloucester
Wilsons Jazz Lounge
Warwick Wines Hi-Nella
Colombo Liquors Magnolia
The Mile
Canals Bellmawr
Dominics Tavern
Pour House Westmont
Cramps Liquors
White Eagle Riverside
Roger Wilco Pennsauken
Wineworks
Cork N Bottle Mt Holly
John and Mollys
Flying Pig Bordentown
Canals Hamilton
Buy Rite Hamilton
Shop Rite Hamilton
Joe Canals Lawrenceville
Buy Rite Pennington
Wednesday Feb. 9th – Shore North + South 
Canals Bridgeton
Canals Millville
Circle Liquors
Passion Vines EHT
Joe Canals Egg Harbor
Joe Canals Fire Road
Spirits Unlimited Forked River
Spirits Unlimited Point Pleasant
Ramtown Wine
Farmingdale Liquors
Middletown Bottle King
Thursday Feb. 10th – Central + West
Bourbon Street Lebanon
Wegmans Bridgewater
NJ Wine Sellers Green brook
Bottle Republic
Petrocks
Bottle Republic Franklin Park
Peters Liquors
Adelphia East Brunswick
Haileys Harp
Wegmans Woodbridge
Paragon
Cranford Hotel
NJ Wine Seller Cranford
Fanwood Liquors
Avas Kenilworth
Buy Rite Union
Winberries Summit
Garys Madison
Nugents
Bloomfield Steakhouse
Kellys Belleville
Gallos Aberdeen
Jamesburg Wine
Gateway Bar
Whole Foods Wayne
Garys Wayne
Wayne Bottle King
Long Hill Liquors
Liquor Outlet Boonton
Wegmans Hanover
Morris Plains Bottle King
Garys Bernardsville
Shoprite Chester
Long Valley Brew Pub
Buy Rite Flanders
Blairstown Wine Gallery
Blairstown Inn
Liquor Factory Landing
 Shoprite Succasunna
Shoprite Wharton
Taphouse 15
Stonewaters
Best Cellar Haskell
Ramsey Tap House
Harvest and Ale
Maggies Town Tavern Wayne
Maggies Town Tavern Little Falls
Friday Feb 11th – Bergen + Hudson
Shoprite Wallington
Blarney Station
Tommys Tavern Clifton
Shoppers Vineyard Clifton
Shoprite Lodi
USA Wine Trader Saddle Brook
Rebar
Shoprite Hillsdale
Wegmans Montvale
Ramsey Bottle King
Shannon Rose Ramsey
Glen Rock Bottle King
Midland Brew House
Linwood Hudson lights
Lucky 7 Liquors
Thirsty Quaker
Pet Shop
Corkscrew
Cork City