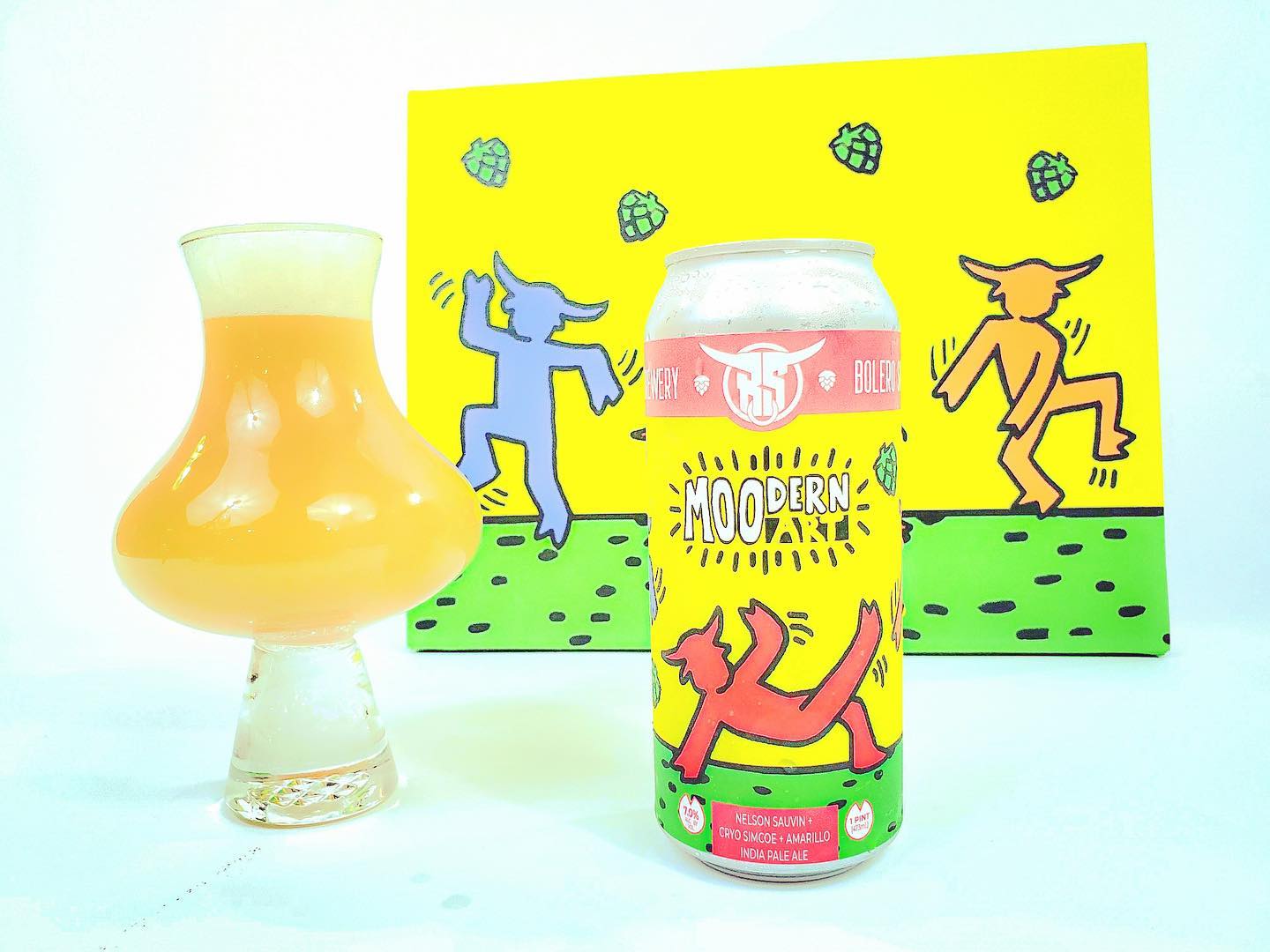 14 Oct

A return to form: Moodern Art Showcases a return; Brand New Moothies!

We had a blast bringing this one back! Our new take on Moodern Art we took the core concepts from last year's grist – amped up the amount of Nelson Sauvin, swapped in Cryo for regular Simco and finished it off with a splash of Amarillo.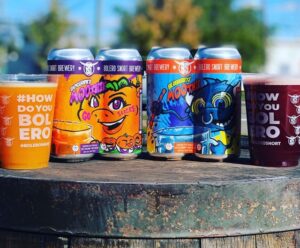 We've go the brand new Tangerine'S Moothie – jammed fuller than a minivan of those citrus slice goodness. Plus the long awaited return of Blueberry'S Moothie! They will both see extremely limited distro throughout the state next week.
TUESDAY, October 13th // Cherry Hill North + South
Martins
Joe Canals Delran
White Eagle Riverside
Roger Wilco Pennsauken
Wegmans Cherry Hill
Mt Laurel Wine and Spirits
Wineworks
Canals Bottlestop Marlton
Cork N Bottle Mt Holly
Liquor Barn
Buy Rite Yardville
Canals Hamilton
East Windsor Bottle King
Cranbury Buy Rite
Joe Canals Lawrenceville
Buy Rite Hamilton
Libbys Lawrenceville
Buy Rite Pennington
Otts Medford
Canals Berlin
Wine Warehouse Sicklerville
Cinder Bar Williamstown
Buy Rite Williamstown
Richards Liquors
Clayton Liquors
Hops and Grapes
5 o'clock Wine Mullica Hill
Wine Warehouse Mantua
Buy Rite West Deptford
Cinder Bar Clarksboro
Berkley Clarksboro
Bobkat
Wine Warehouse Gloucester
The Mile
Warwick Wines Hi-=Nella
VG Liquors
Victors Liquors
Canals Bellmawr
Bottle Stop Gloucester City
Cork N Bottle Haddon
Riverview Restaurant
WEDNESDAY, October 13th // Shore North + South
Canals Bridgeton
Toast Vineland
Joe Canals Millville
Joe Canals Rio Grande
Circle Liquors
Passion Vines EHT
Hardys Liquors Mays Landing
Joe Canals Egg Harbor
Joe Canals Fire Road
Shell Liquors
Spirits Forked River
Spirits Bayville
Spirits Crossroads
Spirits Fischer Blvd
Wegmans Ocean
JR Liquors Wall
Wine Outlet Wall
JR Brielle
Spirits Point Pleasant
Wine Academy Lakewood
Spirits Brick
Buy Rite Silverton
Toms River Buy Rite
Cornerstone
Spirits Jackson
Tre Pizza Freehold
Asbury Ale House
Wanamassa Liquors
Bottles By Sickles
Gallos Aberdeen
THURSDAY, October 14th // Hills 287 Essex + Northwest
Bourbon Street Lebanon
Wegmans Bridgewater
Super Savers
Bottle Republic
Landing Hillsborough
Home Wine and Marketplace
Greene Turtle No Brunswick
Jersey Fine Wine East Brunswick
Joe Canals Woodbridge
Paragon
Oh Brians
Buy Rite Union
NJ Wine Seller
Fanwood Liquors
Park Beverage
Jersey Fine Wines New Prov
River Grille
Livingston Bottle King
Glen Ridge Bottle King
Clifton Commons
Sunrise Cellars Caldwell
Garys Wayne
Wine Outlet Boonton
Wegmans Hanover
Wine and Whiskey Morris Plains
Mayo PAC
Garys Bernardsville
Wine and Whiskey Chester
Redwoods
Sandys Flanders
Long Valley Brew Pub
Mansfield Bottle King
Shoprite Hackettstown Center
Sandys Budd Lake
Liquor Factory Byram
Liquor Factory Hopatcong
Ledgewood Bottle King
Best Cellars Ledgewood
Milton Inn
Jimmy Geez North
Amazing Grapes
Sunset Lincoln Park
Wine and Beverage Depot
Little Falls Liquors
FRIDAY, October 15th // Essex + Hudson
USA Wine Traders Saddle Brook
Hillsdale Bottle king
Super Wine Warehouse
Grand Opening North Haledon
Black Jack Mulligans Hawthorne
Office Ridgewood
Bareburger Edgewater
Bottle CO North Bergen
USA Wine Traders Secaucus
Corkscrew JC
8th Street Tavern
Buy Rite JC
Thirsty Quaker
Headroom JC
Coolvines Powerhouse
Coolvines JC
High Spirits Bayonne
Buy Rite Kearny